Democratic Rep. Alexandria Ocasio-Cortez voiced support for President Biden in an interview Thursday, though she said the president could have done better in certain areas.
Ocasio-Cortez appeared on the political podcast "Pod Save America" on Thursday, where she was asked for her honest thoughts on the Biden presidency.
"I think he's done quite well, given the limitations that we have," Ocasio-Cortez said, adding, "I do think that there are ebbs and flows as there are in any presidency."
"There are areas that I think are quite strong — when he came right out of the gate with the American Rescue Plan, and of course the Inflation Reduction Act was a massive step in terms of our climate agenda." 
However, Ocasio-Cortez questioned the enthusiasm of the president — and the entire Democratic Party — on immigration issues.
"There are also areas that I think could have gone better. The president and I think the Democratic Party in general continues to struggle with immigration. We don't want to own this issue," she said.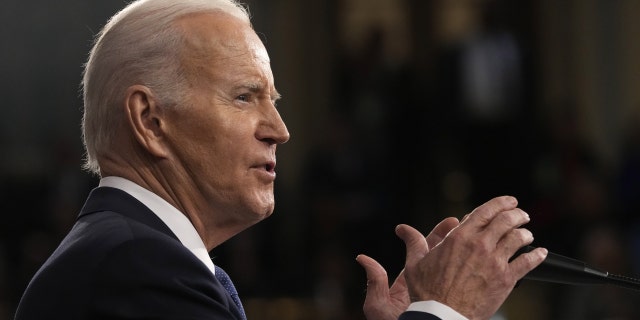 "There are plenty of other issues as well," she continued. "Even with what is happening with asylees — the ability to grant people basic work authorization so that they can work while they are going through their legal processing. There is [an] enormous amount of political resistance to that."
Ocasio-Cortez has been a tepid supporter for Biden since his election in 2020. In the Democratic Party's primary, she backed fellow democratic socialist Sen. Bernie Sanders.
She has, until now, refrained from saying she will support the president in a 2024 Democratic primary.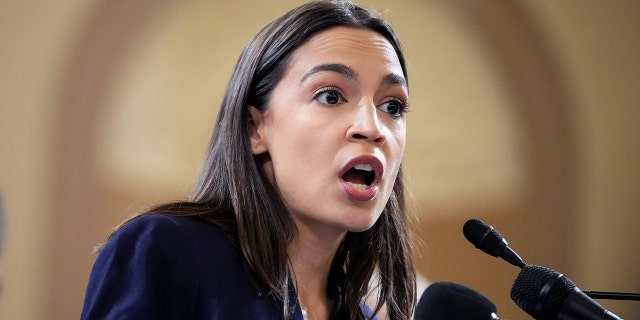 In her Thursday interview, she noted that she would back Biden out of the current line-up of candidates.
"So, president's only primary opponents are Marianne Williamson, Robert F. Kennedy Jr. Haven't been any rumors about anyone else even thinking of jumping in. Will you be supporting Joe Biden for re-election?" asked "Pod Save America" host Jon Favreau asked.
"I believe, given that field, yes," Ocasio-Cortez replied.