California Gov. Gavin Newsom is urging Attorney General Merrick Garland to investigate Florida's transport of illegal immigrants to his state, based on the accusation that Florida tricked migrants into traveling to California and elsewhere.
Newsom, along with California Attorney General Rob Bonta and Bexar County Sheriff Javier Salazar, wrote to Garland about Florida's "unauthorized alien transport program," which flies migrants to so-called sanctuary jurisdictions across the U.S.
The program has transported migrants to Martha's Vineyard in Massachusetts and to California. It picked up additional funding signed into law by Gov. Ron DeSantis earlier this year and is one of many similar initiatives that some Republican states implemented in response to the ongoing border crisis.
DESANTIS DEFENDS MIGRANT FLIGHTS TO CALIFORNIA, BLAMES SANCTUARY JURISDICTIONS FOR ENCOURAGING 'OPEN BORDER' 
In his letter, Newsom says that while it is common for jurisdictions and NGOS to facilitate travel elsewhere in the U.S., "this scheme is different." The letter cites news accounts that migrants were deceived into taking flights "based on promises of jobs and shelter."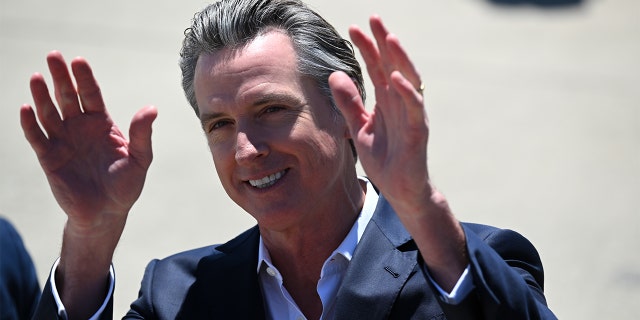 He also said that an investigation into the Martha's Vineyard flight concluded that migrants were indeed based on false representations and promises of housing and employment. 
Florida has denied these claims and similar accusations of "kidnapping" made by California officials. Last month, the Florida Division of Emergency Management told Fox News in an email that the migrants had flown voluntarily.
"Through verbal and written consent, these volunteers indicated they wanted to go to California. A contractor was present and ensured they made it safely to a 3rd-party NGO," the email said. The office also provided video of what appeared to be migrants signing consent forms, and talking about how they had been treated "super well."
DeSantis has also defended the flights, arguing that it is right that states that have encouraged migrants to flood to the border should house them.
NEWSOM THREATENS DESANTIS WITH 'KIDNAPPING CHARGES' OVER MIGRANT FLIGHTS TO SACRAMENTO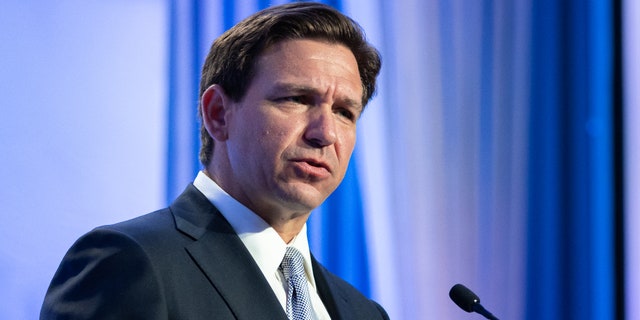 "They attacked the previous administration's efforts to try to have border security. And so that's the policies they're staking out. And then what? When they have to deal with some of the fruits of that, they all of a sudden become very, very upset about that?"
"I don't think we should have any of this. But if there's a policy to have an open border, then I think the sanctuary jurisdictions should be the ones that have to bear that," DeSantis said. "We're not a sanctuary in Florida."
But Newsom is doubling down on his calls for action over the matter. In the letter, he urges DOH "to open federal criminal and civil investigations into these incidents." 
FLORIDA OFFICIALS CONFIRM STATE BEHIND MIGRANT FLIGHTS TO CALIFORNIA AS NEWSOM THREATENS 'KIDNAPPING' CHARGES
"It is unconscionable to use people as political props by persuading them to travel to another state based on false or deceptive representations. We urge USDOJ to investigate potential violations of federal law by those involved in this scheme," he said.
CLICK HERE TO GET THE FOX NEWS APP
The letter comes as immigration remains a hot issue in the U.S. The U.S. remains in the throes of a border crisis that is now in its third year. The Biden administration is touting a drop in apprehensions at the border since the beginning of May, but a number of its policies are facing legal challenges from Republican states.
Meanwhile, DeSantis recently outlined his border security policies as part of his 2024 presidential bid. He has pledged to "stop the invasion" and shut down the border on day one of his presidency to end the crisis.