FIRST ON FOX—New York's Republican congressional delegation is calling on Democratic New York City Mayor Eric Adams to change the city's proposed policy on coal- and wood-fired pizza ovens, saying it would effectively eliminate "the perfect New York slice."
The letter, signed by Reps. Mike Lawler, Elise Stefanik, Marcus Molinaro, Nick LaLota, Andrew Garbarino and Anthony D'Esposito, warns that the new emissions mandate would lead to the closure of "treasured" New York pizzerias, "causing people to lose their jobs and negatively impacting the local economy."
The city's proposal to slice carbon emissions from the Big Apple's historic coal- and wood-burning ovens by 75% drew significant backlash from pizzerias, which may have to buy emission-control devices to comply.
WATTERS TELLS NYC MAYOR ADAMS TO LOOK AT TRUDEAU, NOT CITY PIZZA OVENS
"As an Italian American and New Yorker, this attempt at wrecking a New York classic is beyond the pale," said Lawler. "New York City Democrats appear ready to stop at nothing in their endless crusade to be the most 'progressive' and 'green' city in the nation, common sense be damned."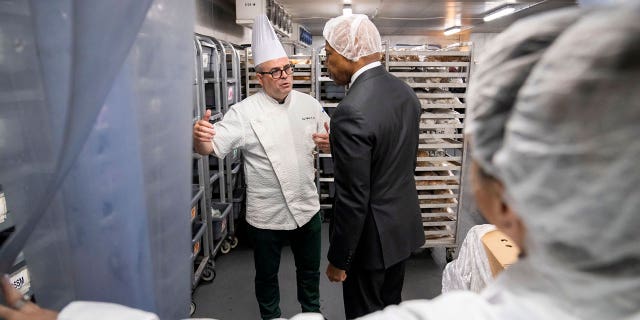 "I'm a proud New Yorker, Italian American, love pizza and worked eight years making pizza in a small pizza shop," said Molinaro. "I'm disgusted that New York City is going after pizza shops for no legitimate reason." 
"Bill de Blasio was known for eating a slice of pizza with a fork and knife – I'm sure that Mayor Eric Adams doesn't want to be known for eliminating the perfect New York slice that we all know and love," said Mike Lawler (R-N.Y.)
The New York City Department of Environmental Protection (DEP) said last month that it was "a common sense rule" that helps residents "breathe healthy air." 
The DEP also says that "wood- and coal-fired stoves are among the largest contributors of harmful pollutants in neighborhoods with poor air quality."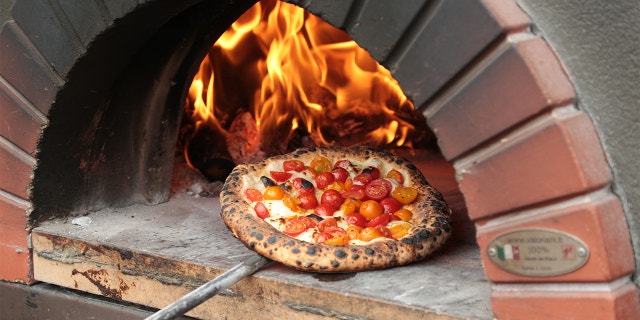 However, the lawmakers argue that the "stringent air filtration guidelines" have a "minute impact" on air quality in comparison to larger polluters in New York City. 
"There are a host of ways to reduce air pollution without financially assaulting pizzerias and their owners," said Lawler.
Restaurants can apply to be exempt from the proposed mandate, but they must prove that they have a hardship.
"New York City Democrats are once again doing everything in their power to drive out small businesses from the Big Apple through radical policies like forcing mom and pop pizza shops to sacrifice their traditional pizza ovens in the name of progressive environmental policies," said D'Esposito.
"Coal-and wood-burning ovens have been integral to the traditional pizza-making process for centuries, with some brick ovens dating back as far as the Roman Empire," the letter states. "These ovens impart a unique flavor profile and texture that many patrons seek and appreciate."
Pizzeria owners and chefs have echoed this concern, telling Fox News that the mandate would alter the quality and taste of the Big Apple's world-famous pizzas.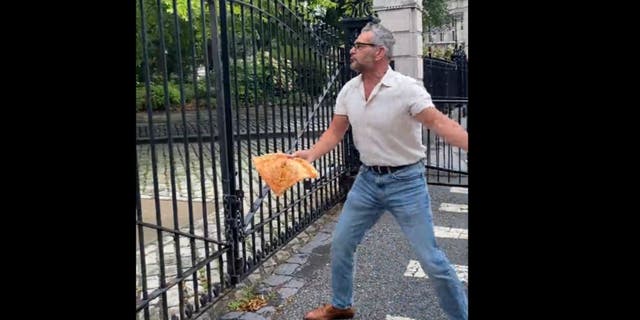 "You have to cook with an open flame. When you cook it in a different kind of oven, you won't get the results that will produce a Neapolitan-style pizza," Brooklyn pizzeria owner Paul Giannone told Fox News Digital.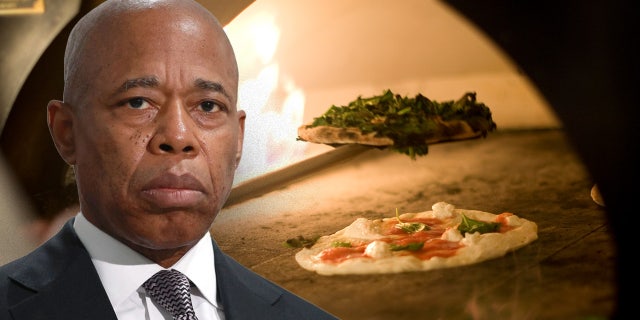 NYC'S PRIZED COAL-FIRED PIZZA SHOPS COULD BE 'CRUSHED' BY COSTLY GREEN-FUELED REGULATIONS: PIZZERIA OWNER
Famous pizzerias such as Lombardi's, Joe's, Rubirosa, Prince Street pizza and Grimaldi's all use coal ovens.
The proposed rules would impact pizza ovens made before 2016, and business owners would be required to install emission filters, which can cost up to $20,000, depending on the appliance.
The restaurant also must hire "a professional engineer or registered architect" to evaluate the "emission controls." 
Adams addressed the backlash to the environmental regulations at a June event, where he called for people to weigh in on the proposed rule.
"Right now we are at the public moment where the public can weigh in. Let the public weigh in, let the public give their thoughts, and then we'll make the final determination. We don't want to hurt businesses in the city, and we don't want to hurt the environment," Adams said.
"I think nothing is more clearer to all of us as what this environment is going through after two weeks ago with the fire in Canada," the mayor added. "That smoke is the type of smoke that we're talking about. So let's see if we can find a way to get the resolutions we're looking for." 
CLICK HERE TO GET THE FOX NEWS APP
The city said it consulted environmental justice communities, restaurateurs and pollution experts in its decision-making process.
New York City has long regulated emissions, becoming the first U.S. city to ban natural gas connections in new buildings in 2021.