EXCLUSIVE: A conservative tax group is turning up the heat on a handful of Senate Republicans with a multimillion-dollar campaign targeting their support for reforming a key part of the drug pricing system ahead of an expected health care package vote this month.
The Council for Citizens Against Government Waste (CCAGW) is setting its sights on Sen. Josh Hawley, R-Mo., along with Republican senators Katie Britt of Alabama, Tommy Tuberville of Alabama, Mike Braun of Indiana and Cindy Hyde-Smith of Mississippi, Fox News Digital has learned, for speaking out against Pharmacy Benefit Managers (PBMs).
"The Bernie Sanders-led effort to expand government control over our healthcare system should be anathema to every American and fiscal conservative in Congress.," said CCAGW President Tom Schatz. "CCAGW has fought for decades to prevent a government takeover of the healthcare system and is launching this latest multifaceted effort to prevent the enactment of any legislation that would move the country closer to socialized medicine."
The fiscal watchdog's campaign will consist of a combination of grassroots activism, online messaging and other forms of media outreach.
AMERICAN MEDICAL ASSOCIATION ADOPTS NEW POLICY ON HEALTHY WEIGHT ASSESSMENT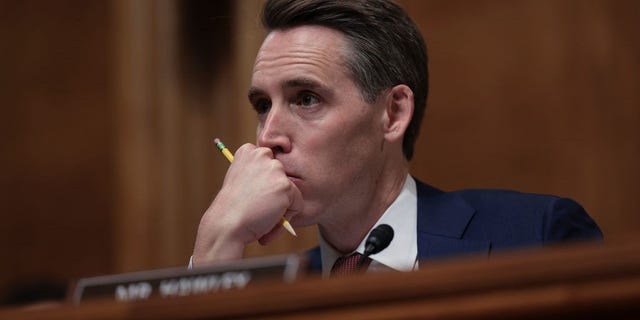 PBMs have come under bipartisan scrutiny recently as lawmakers face more pressure to help stymie the rising price of prescription drugs and other medicines. PBMs like CVS Caremark act as a middleman between pharmaceutical manufacturers and insurance companies to negotiate drug costs for millions of Americans. 
There is little public insight into their practices or standards. It has prompted Democrats like Sen. Bernie Sanders, I-VT, a public healthcare advocate and chairman of the Senate Committee on Health, Education, Labor and Pensions, to seek to impose more regulatory barriers on PBMs' work. 
FIRST-EVER RSV VACCINE APPROVED BY FDA FOR ADULTS 60 AND OVER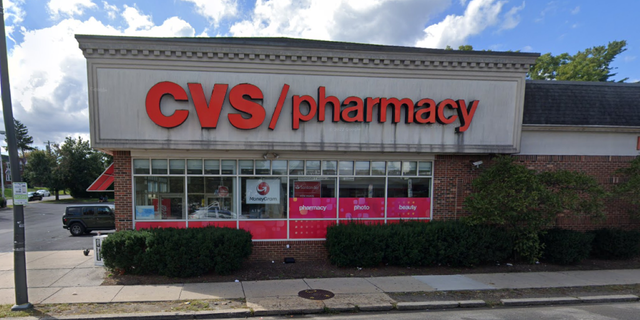 However, some conservative groups like CCAGW believe that restricting PBMs' work would put an undue burden on millions of patients who rely on their services, as well as U.S. taxpayers who would have to foot the bill for the federal government's involvement. CCAGW is the lobbying arm of the nonprofit Citizens Against Government Waste, which has received funds from groups like the Bradley Foundation, ExxonMobil and Johnson & Johnson in recent years, charity transparency reports show. 
A 30-second ad shared with Fox News Digital shows the group urging voters to dissuade their GOP senators from supporting PBM reform by linking them directly to Sanders.
DEMOCRATS' PLANS FOR DRUG PRICE CONTROLS WILL HURT, NOT HELP AMERICANS BY SQUELCHING INNOVATION AND CURES
"Bernie Sanders is at it again, this time with a radical plan to increase government control of your pharmacy benefits. Even worse, some Republicans are supporting it," a voiceover says.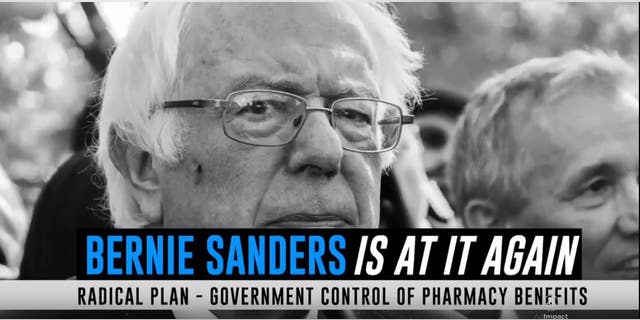 "Sanders' socialist plan is not just an attack on your health benefits. It's his next step toward government-run health care, shattering your pharmacy benefits, increasing drug costs and threatening private health insurance. Call [Alabama Republican Sen.] Katie Britt, tell her to oppose Bernie's radical health care takeover." 
Sanders' bill would impose price transparency measures on PBMs, as well as ban tactics that he argues unfairly hike up drug prices. PBM supporters claim that this would hinder them in negotiating the kinds of discounts these middlemen are currently able to get.
The legislation is part of a wider health package the Senate is expected to take up this month.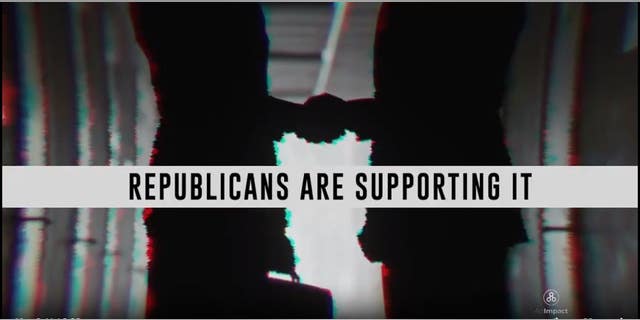 PBM reform as a whole has bipartisan support. Hawley spoke out against PBMs earlier this year when introducing legislation to lower drug prices. 
CLICK HERE TO GET THE FOX NEWS APP
"Our prescription drug market is rigged in favor of Big Pharma and Big Insurance and patients are paying the price. Americans foot the bill for the most costly prescription drug prices in the world—all while middlemen negotiate backroom deals to extract financial kickbacks that drive prices further up and prevent lower-cost alternatives," he said in April. 
Meanwhile, Tuberville wrote in a May 2021, op-ed in the Washington Times, "PBMs claim they help patients by negotiating lower prices from drug manufacturers. But the fact is PBMs rarely, if ever, pass those savings on to patients."