A Republican 2024 candidate is deploying a digital doppelganger created with artificial intelligence, and his political allies are hoping the clone could be a first-of-his-kind "campaign surrogate" that could one day even do media interviews.
A fundraising group affiliated with Miami Mayor Francis Suarez's presidential campaign has rolled out an audio and video lookalike of the conservative leader that answers voter questions about his political stances.
"We wanted to do something that was going to set him apart from the rest of the crew running for president," SOS America PAC spokesman Chapin Fay told Fox News Digital. "You know, we have to. All the candidates are trying to find their lane and differentiate themselves, and I think this is one way that we can do that for Mayor Suarez."
Fay described Suarez as a leader in the tech sphere, having made headlines for taking at least part of his salary in Bitcoin.
UN SECURITY COUNCIL HOLDS FIRST-EVER MEETING ON AI AS CONCERNS ABOUT RISK TO PEACE GROW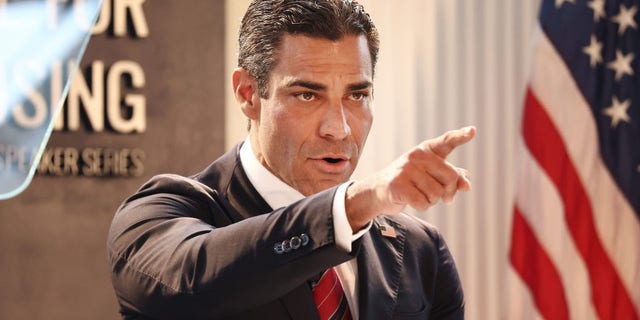 His digital lookalike introduces itself as "AI Francis Suarez" in a greeting message, telling prospective voters, "You've probably heard that my namesake, conservative Miami Mayor Francis Suarez, is running for president.
"I'm here to answer questions you may have about Mayor Suarez's proven agenda for economic prosperity, cutting spending and supporting our police. So, how can I help?" the bot asks. It then offers more AI Suarez videos describing his various positions based on vocal prompts made by users.
CHINESE GOVERNMENT MOUTHPIECE VOWS BEIJING WILL RAMP UP DRIVE FOR AI GLOBAL SUPREMACY
The PAC official noted that AI Suarez's current scope is somewhat "limited" but described it one day taking on a greater role in the campaign.
"We're going to keep refining AI Francis Suarez, where he is limited in scope as of right now. The questions that he answers, as we get more questions from voters, the AI Suarez will update and be able to answer … various questions. So we plan on strengthening that tool," Fay said.
"We're also going to use AI Suarez as a surrogate, so to speak, on the campaign trail.
SENATE URGED TO PUNISH US COMPANIES THAT HELP CHINA BUILD ITS AI-DRIVEN 'SURVEILLANCE STATE'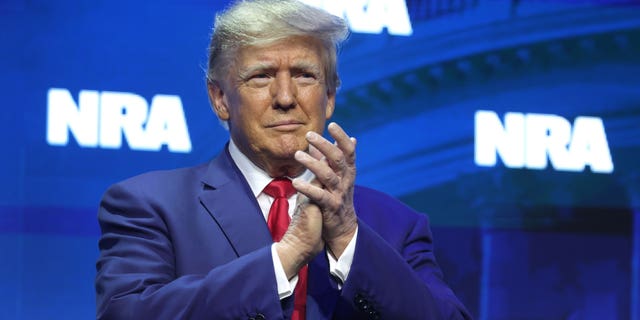 "As it gets smarter, we can roll it out farther and broader. So, you know, we envision him one day, maybe even doing an interview with the press," Fay continued. "But certainly being able to communicate with voters and on social media in the meantime."
CLICK HERE TO GET THE FOX NEWS APP
He did not name a specific price tag for the project, stating only that the cost was "nominal."
Suarez's AI bot is the latest example of the rapidly advancing technology playing a role in U.S. elections. AI has already been used to make campaign ads and social media posts, fueling concerns it will make it harder for voters to discern reality from fabrications.