President Joe Biden approved a disaster declaration request from Maine, freeing federal aid to help communities recover following a severe storm and flooding in the spring, officials said Friday.
BIDEN APPROVES DISASTER FUNDING FOR NORTH DAKOTA OVER SNOWMELT-INDUCED FLOODING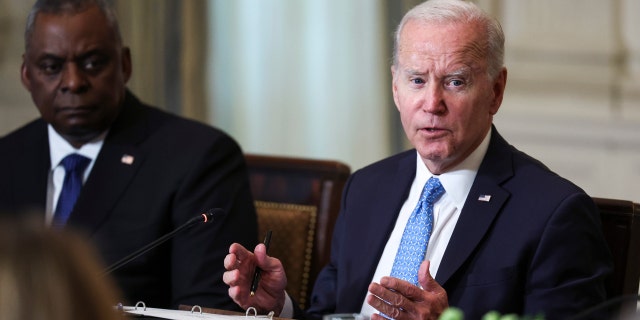 The state reported nearly $3 million in infrastructure damage across nine counties caused by strong winds, heavy rain and flooding between April 30 and May 1.
STORM IN MAINE KNOCKS OUT POWER FOR THOUSANDS OF RESIDENTS, WASHES OUT ROADS IN NEW HAMPSHIRE
"We are grateful that President Biden has approved Maine's request for a major disaster declaration," Democratic Gov. Janet Mills and the state's congressional delegation said in a statement. "This declaration will make available critical federal funding that Maine will use to complete costly infrastructure repairs."
CLICK HERE TO GET THE FOX NEWS APP
State, tribal and local governments, and certain private nonprofit organizations can tap into federal aid in Franklin, Kennebec, Knox, Lincoln, Oxford, Sagadahoc, Somerset and Waldo counties. The disaster declaration also unlocks federal funding through a hazard mitigation program.