The Biden administration is asking a court to stay a preliminary injunction preventing it from meeting with tech companies about social media censorship. 
In a court memo filed Thursday, the Biden administration argued that it faced "irreparable harm" because the injunction may prevent it from "working with social media companies on initiatives to prevent grave harm to the American people and our democratic processes." 
"These immediate and ongoing harms to the Government outweigh any risk of injury to Plaintiffs if a stay is granted, and for the same reason, a stay is in the public interest," the court memo stated. 
U.S. District Judge Terry Doughty chose Independence Day to issue an injunction blocking multiple government agencies and administration officials. In his words, they are forbidden to meet with or contact social media companies for the purpose of "encouraging, pressuring, or inducing in any manner the removal, deletion, suppression, or reduction of content containing protected free speech."
DOJ, FBI, IRS INTERFERED WITH HUNTER BIDEN PROBE, ACCORDING TO WHISTLEBLOWER TESTIMONY RELEASED BY GOP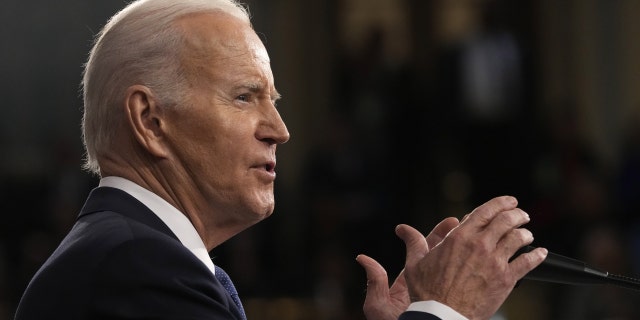 The order also prohibits the agencies and officials from pressuring social media companies "in any manner" to try to suppress posts.
Doughty's order blocks the administration from taking such actions pending further arguments in his court in a lawsuit filed by Republican attorneys general in Missouri and Louisiana.
The Justice Department filed a notice of appeal and said it would also seek to try to stay the court's order.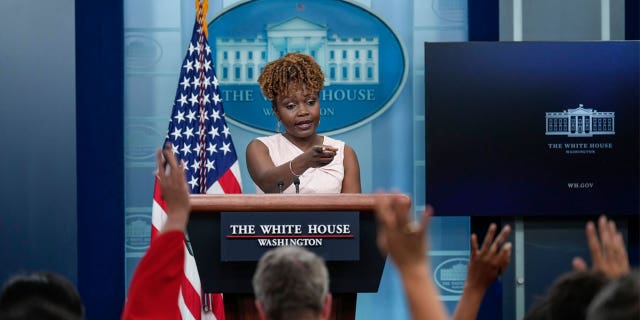 White House press secretary Karine Jean-Pierre said, "We certainly disagree with this decision." She declined to comment further.
An administration official said there was some concern about the impact the decision would have on efforts to counter domestic extremism — deemed by the intelligence community to be a top threat to the nation — but that it would depend on how long the injunction remains in place and what steps platforms take on their own. 
MSNBC HOST SCRUTINIZES WH AS COCAINE FOUND NEAR SITUATION ROOM: 'AVERAGE PEOPLE JUST CAN'T GET IN THERE'
The lawsuit alleges that government officials used the possibility of favorable or unfavorable regulatory action to coerce social media platforms to squelch what the administration considered misinformation on a variety of topics, including COVID-19 vaccines, President Biden's son Hunter and election integrity.
The injunction — and Doughty's accompanying reasons saying the administration "seems to have assumed a role similar to an Orwellian 'Ministry of Truth'" — were hailed by conservatives as a victory for free speech and a blow to censorship.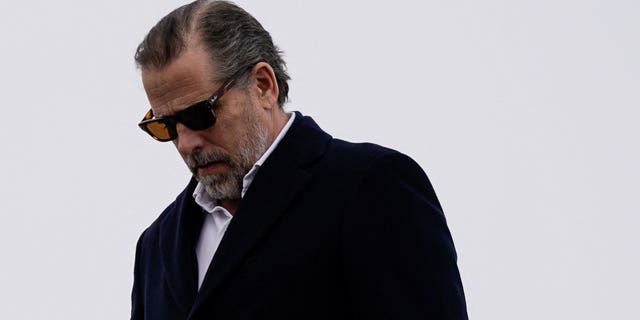 Social media companies routinely take down posts that violate their own standards, but they are rarely compelled to do so by the U.S. government.
Administration attorneys, in past court filings, have called the lawsuit an attempt to gag the free speech rights of administration officials themselves. 
Doughty has previously ruled against the Biden administration in other high-profile cases involving oil drilling and vaccination mandates.
CLICK HERE TO GET THE FOX NEWS APP
In 2021, he issued a nationwide block of a Biden administration requirement that health care workers be vaccinated against COVID-19. A panel of the 5th U.S. Circuit Court of Appeals trimmed the area covered by the order to 14 states that were plaintiffs in the lawsuit.
The Associated Press contributed to this report.