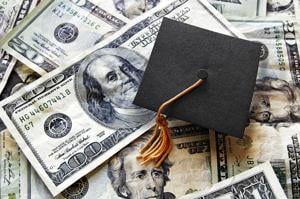 (The Center Square) – Illinois Attorney General Kwame Raoul is warning student loan borrowers about potential scam efforts now that the U.S Supreme Court has rejected the Biden Administration's student debt relief plan to forgive as much as $20,000 of federal student loan debt.
"It is important to take the time to find reliable information and answer all questions before giving anyone your personal information or paying them," Raoul's office said in a statement to The Center Square. "Borrowers should reach out if they need help finding information on their student loans or repayment options, if they are having difficulty with their servicers, or if they feel they may have been the victim of a student loan repayment scammer."
Payments are set to resume in October after the high court ended the repayment pause, paving the way for interest on the loans to again begin accruing on Sept. 1. Borrowers should expect to receive a notice of payment several weeks before payment is due.
With Raoul stressing the fraud attempts could come in the form of scam calls, emails and letters, his office has now set up a Student Loan Helpline at 1-800-455-2456 for those who may be seeking direction or feel as if they may have been the victim of such a repayment scam.
"It is also important to begin planning for repayment, including making sure you know who is servicing your loans and if you qualify for any repayment options," the statement said.
Raoul is also urging borrowers to confirm their current loan servicer because some of them may have left the industry during the payment pause.
"Many student loan borrowers will soon make their first payment in a long time, or maybe even for the first time ever," he said in a news release. "The repayment pause means that many borrowers have not reviewed their student loan information recently. Reviewing that information, including your servicer's contact information and website log-in credentials, is a first step to protecting yourself from scammers."
Raoul said scam signs include a company asking for some form of upfront payment to lower debt, someone asking you to sign a power of attorney form or give them your Federal Student Aid identification number or someone promising immediate student loan forgiveness or debt cancellation.