The Florida Republican Party will require 2024 presidential candidates to sign a loyalty pledge in order to participate in the state's primary next year.
The state GOP filed the new requirement with state election officials this week, cornering some Republican candidates who have resisted the idea of a loyalty pledge. Such a pledge would require candidates to endorse the ultimate winner of the Republican primary regardless of who wins the nomination.
Both former President Trump and Florida Gov. Ron DeSantis would have to make the pledge, despite refusing to commit to such a thing thus far.
"We were trying to be consistent with what the debate was requiring," Evan Power, vice chair of the Republican Party of Florida, told Politico. "I don't think this will come as a surprise."
DESANTIS ARGUES ATTACKS BY TRUMP SHOW 'HE UNDERSTANDS I'M THE CANDIDATE WHO CAN BEAT HIM'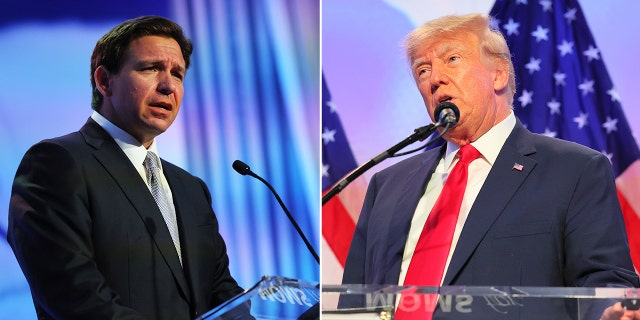 Trump, however, has resisted the idea, telling radio host Hugh Hewitt that his endorsement "would have to depend on who the nominee was."
DeSantis has also dodged opportunities to commit to supporting Trump if he wins the nomination. The Florida governor was asked about whether he would endorse Trump in June.
"It's an important process and, you know, you respect the process, and you respect the people's decisions how this goes. But I'm very confident that those decisions are going to be positive for us," he responded.
TRUMP CAMPAIGN CONTINUES TO PUSH FALSE NARRATIVES ABOUT DESANTIS: HERE ARE FIVE EXAMPLES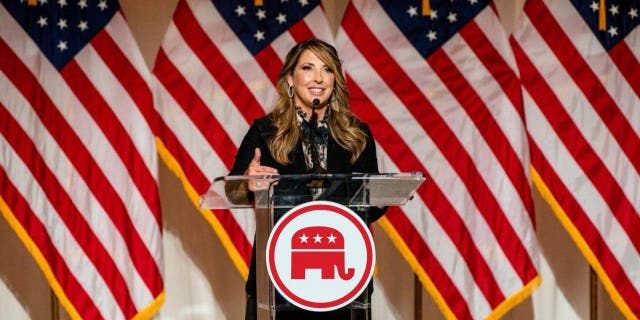 Florida's primary could have a major impact on the Republican nomination. Scheduled for March 15 of next year, the election will follow a winner-takes-all system, meaning the consequences of being left out could be game-changing.
Florida's policy echoes that of the Republican National Committee, which is requiring candidates to "support the eventual party nominee" in order to qualify for the first debate in August.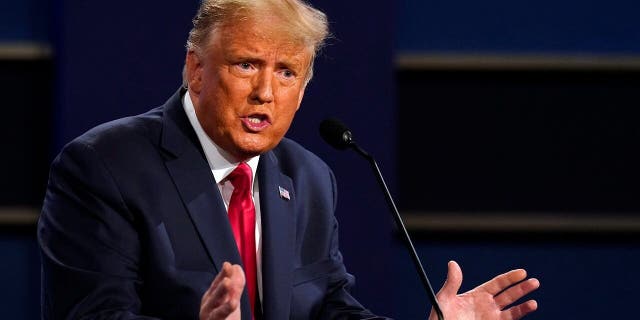 CLICK HERE TO GET THE FOX NEWS APP
Former Texas Rep. Will Hurd is the only candidate in the field so far who has outright rejected calls for a loyalty pledge. He says he will likely support the eventual nominee, but he will not support Trump under any circumstances.