U.S. Attorney for the District of Delaware David Weiss, who led the Hunter Biden investigation, is facing a looming deadline to comply with demands from Republicans probing alleged improper retaliation against whistleblowers.
House Judiciary Committee Chairman Jim Jordan last month requested Weiss turn over materials relating to the alleged whistleblower retaliation. The whistleblowers claimed the Hunter Biden probe was "influenced by politics" and that Weiss was "hamstrung" when making prosecutorial decisions.
On June 22, Jordan wrote to Weiss demanding additional information regarding the alleged retribution, including who assisted him in responding to earlier requests they had sent to U.S. Attorney General Merrick Garland about removing IRS whistleblower Gary Shapley and his team, who helped oversee the Hunter Biden investigation. 
HOUSE GOP DEMAND TRANSCRIBED INTERVIEWS FROM HUNTER BIDEN PROSECUTOR, DOJ, IRS, SECRET SERVICE OFFICIALS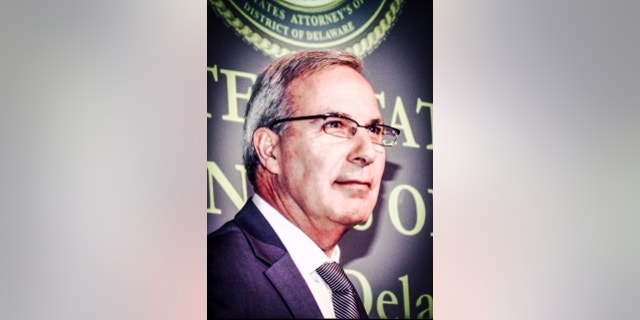 "The Committee has articulated its interest in obtaining material concerning a nonprosecutorial matter — namely, material referring or relating to the retaliation of an IRS Criminal Supervisor Special Agent and his investigative team for speaking to Congress," Jordan wrote in the June 22 letter. 
"The requests do not seek information that bears on the particulars or substance of an open criminal investigation," Jordan continued. "Instead, the Committee seeks information that bears on whistleblower retaliation to inform potential legislative reforms to protect Department whistleblowers — a matter that the Committee has also been examining with respect to the FBI."
Weiss, in response, said he was "not at liberty to provide the materials you seek" in a June 30 letter to Jordan. 
"The whistleblowers' allegations relate to a criminal investigation that is now being prosecuted in the United States District Court for the District of Delaware," Weiss wrote. "At this juncture, I am required to protect confidential law enforcement information and deliberative communications related to the case. Thus, I will not provide specific information related to the Hunter Biden investigation at this time."
Jordan gave Weiss a deadline of July 6 at 5 pm to hand over the requested materials. Jordan's office did not immediately respond to Fox News Digital on the matter.
BOBULINSKI OFFERED TO TESTIFY AT HUNTER BIDEN GRAND JURY, BUT 'NEVER HEARD BACK': SOURCE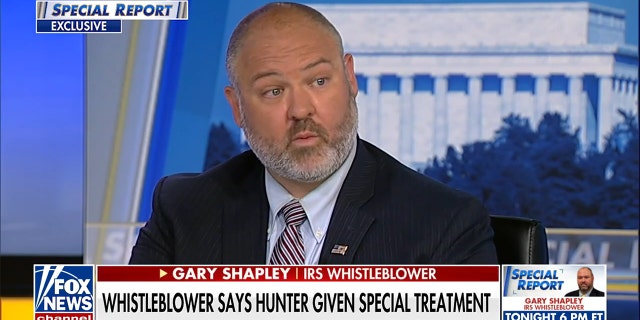 The whistleblowers, including Shapley, testified before the House Ways and Means Committee in May and alleged that Weiss did not have charging authority and was "constantly hamstrung, limited, and marginalized" by Justice Department officials as he sought to make prosecutorial decisions. Shapley also alleged Weiss requested special counsel authority but was denied.
Weiss refuted those allegations, again telling Jordan that he was "granted ultimate authority over this matter, including responsibility for deciding where, when and whether to file charges" — a statement Weiss made to the committee in a letter last month.
"I stand by what I wrote and wish to expand on what this means," he said.
Weiss explained that as U.S. attorney for Delaware, his "charging authority is geographically limited" to his "home district."
DOJ KNEW HUNTER BIDEN LAPTOP WAS 'NOT MANIPULATED,' CONTAINED 'RELIABLE EVIDENCE' IN 2019: WHISTLEBLOWER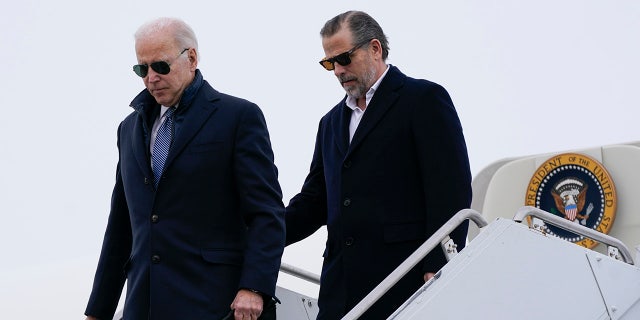 "If venue for a case lies elsewhere, common Departmental practice is to contact the United States Attorney's Office for the district in question and determine whether it wants to partner on the case," he wrote. "If not, I may request Special Attorney status from the Attorney General." 
CLICK HERE TO GET THE FOX NEWS APP
The Justice Department announced last month that Hunter Biden had entered a plea agreement that will likely keep him out of jail. He is set to plead guilty to two misdemeanor counts of willful failure to pay federal income tax and to one charge of possession of a firearm by a person who is an unlawful user of or addicted to a controlled substance.
Hunter is expected to make his first court appearance on July 26.
Fox News Digital's Brooke Singman contributed to this report.