The Biden administration is reportedly preparing to appeal a Tuesday federal court ruling that found it likely violated the First Amendment by meeting with tech companies about social media censorship.
According to a Wednesday report by Bloomberg, the Department of Justice said it will appeal the ruling, which bans certain federal officials and agencies from contacting social media companies in efforts to suppress speech, and filed a notice of appeal with the 5th US Circuit Court of Appeals in New Orleans earlier in the day.
White House press secretary Karine Jean-Pierre reacted to the ruling Wednesday by telling reporters the administration disagreed with it, but wouldn't directly respond to a question about the censorship of conservative speech.
BIDEN LIKELY VIOLATED FIRST AMENDMENT DURING COVID-19 PANDEMIC, FEDERAL JUDGE SAYS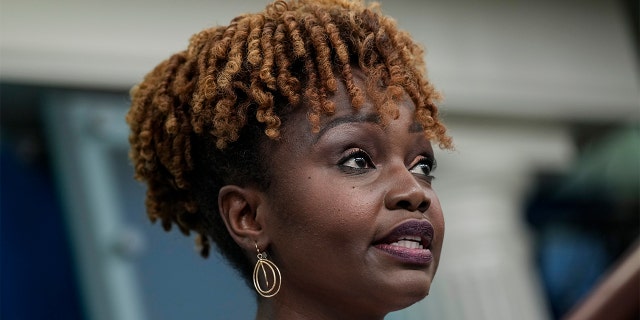 The Tuesday injunction by Louisiana Judge Terry A. Doughty was in response to recent lawsuits from Louisiana and Missouri attorneys general. The suits allege that the White House coerced or "significantly encourage[d]" tech companies to suppress free speech during the COVID-19 pandemic.
The federal officials and agencies the ruling barred from meeting with social media companies in efforts to suppress speech include some of Biden's Cabinet members, such as Secretary of Homeland Security Alejandro Mayorkas, Secretary of Health and Human Services Xavier Becerra and United States Surgeon General Vivek Murthy, as well as Jean-Pierre.
Google, Meta and Twitter were all named in the lawsuits.
JUDGE PRAISED FOR 'STUNNING' JULY 4 REBUKE OF BIDEN ADMIN ON BIG TECH CENSORSHIP: 'FINALLY'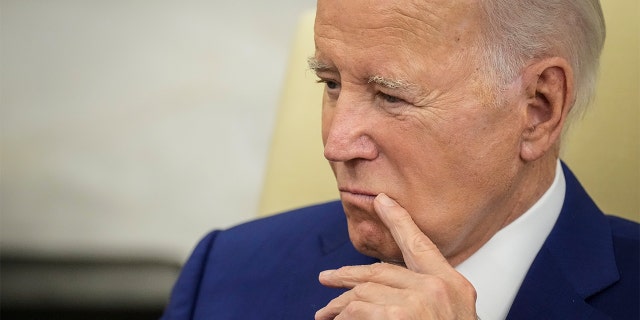 The injunction, which was obtained by Fox News, stated that the government's actions "likely violate the Free Speech Clause" and that the court "is not persuaded by Defendants' arguments." It also claimed that "the censorship alleged in this case almost exclusively targeted conservative speech," but that issues the case raises are "beyond party lines."
CLICK HERE TO GET THE FOX NEWS APP
Fox News' Andrea Vacchiano contributed to this report.