Most Americans agree with the crucial Supreme Court rulings on affirmative action, free speech and student loan handouts, according to a new poll that comes amid controversy over the recent landmark decisions.
SCOTUS concluded Thursday that affirmative action – using race as a factor when deciding college admissions – is in violation of the 14th Amendment's Equal Protection Clause.
An ABC News/Ipsos survey found that 52% of Americans agree with the decision to overturn race based schools admissions, while 32% disapprove of the ruling.
In a 6-3 decision, the court also shot down President Biden's student loan handout on the grounds that it was unconstitutional.
BIDEN'S UNHINGED IDEAS OF SUPREME COURT AND OUR CONSITUTION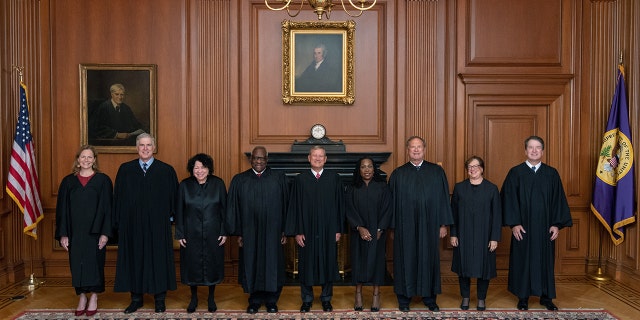 The poll found that 45% of the public approves of the decision, with 40% disapproving of SCOTUS' student loan ruling.
Chief Justice John Roberts cited then-Speaker Nancy Pelosi's own words in his opinion, saying the president "does not have that power" to cancel debt.
'SIT DOWN': WARREN MOCKED FOR PAST CLAIMS OF NATIVE AMERICAN HERITAGGE AFTER BASHING AFFIRMATIVE ACTION RULING
"'People think that the President of the United States has the power for debt forgiveness. He does not,'" Roberts quoted Pelosi from a 2021 press conference. "'He can postpone. He can delay. But he does not have that power. That has to be an act of Congress.'"
About 71% of Republicans approved of preventing Biden from canceling student debt, compared to only 17% of Democrats who agreed with the decision.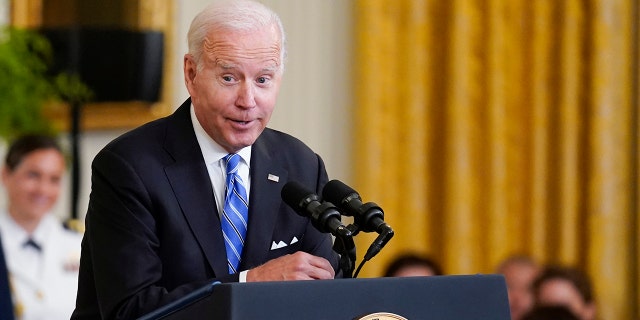 The court also ruled in favor of a Christian graphic designer who argued that she should not be required to create a wedding website for same-sex couples since it interferes with her religion.
Americans are nearly split in support of the free speech ruling, with 43% agreeing that businesses should not be forced to provide services that conflict with their faith, while a close 42% disapprove of the decision.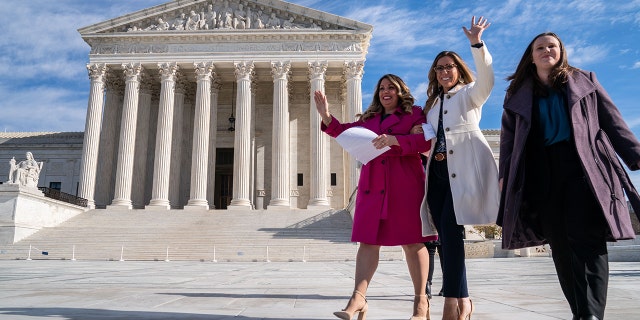 The poll found that among party affiliation, 68% of Republicans approve of the decision to allow business to deny services based on faith, while only a low 15% of Democrats approve.
CLICK HERE TO GET THE FOX NEWS APP
The ABC News/Ipsos poll was conducted from June 30 to July 1, with a margin of error of plus or minus 3.6 percentage points.
Fox News' Houston Keene contributed to this report.