2023 is now half over. 
There wasn't a lot Congress absolutely had to accomplish legislatively this year.
And overall, the floor traffic will likely be light until fall.
There are really only about five things which Congress must do this year.
With the pages halfway off the calendar, lawmakers have taken care of two of the five.
CONGRESS PUSHES AGGRESSIVE USE OF AI IN THE FEDERAL GOVERNMENT, SAYS AI 'UNDER-UTILIZED' IN AGENCIES
Here's the docket: Elect a House speaker. Tackle the debt ceiling. Pass a farm bill. Reauthorize the Federal Aviation Administration. And finally, fund the government in September to avert a government shutdown.
Of course, there are other sundry tasks which lawmakers from both parties want to do. There are even a few other miscellaneous items which likely fall into the "must do" category" – depending on with whom you speak.
And sure. There are big hearings which both sides plan to hold. House Republicans on the Judiciary and Oversight Committees are investigating President Biden. There are multiple closed-door depositions. Former Special Counsel John Durham testified recently about how the FBI launched a probe into former President Trump and possible ties with Russia. 
The House may yet attempt to impeach Biden, Attorney General Merrick Garland and Homeland Security Secretary Alejandro Mayorkas. The Senate has a host of nominees to confirm, including Labor Secretary pick Julie Su. Senate Majority Leader Chuck Schumer, D-N.Y., is trying to build consensus on legislation for artificial intelligence.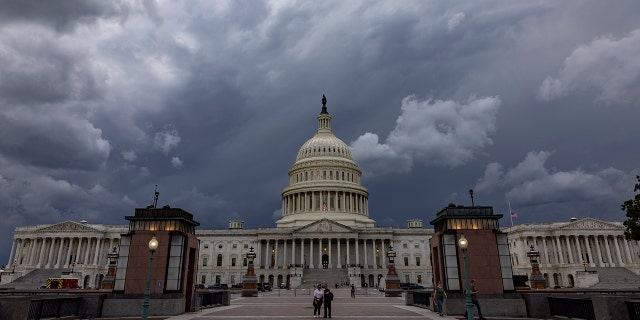 But the five-item legislative agenda is pretty much the bare minimum.
This is not the year for gigantic, legislative achievements.
Back in January, the House burned 15 rounds of voting spread over five days before electing House Speaker Kevin McCarthy, R-Calif. It was the longest speaker's race since 1859.
The most daunting challenge of all came next: suspending the debt ceiling to avoid a possible federal default.
FOX NEWS POLL: VOTER TRUST & CONFIDENCE IN INSTITUTIONS HITS ROCK-BOTTOM
Addressing the debt limit was a more challenging lift. McCarthy had to cobble together a GOP-centric debt ceiling bill first and advance that through the House. That alone required a yeoman's lift. But that plan would never become law, staring at Biden and a Democratically-controlled Senate. After an intense sprint of several weeks in May and tearing through the Memorial Day holiday, the House and Senate finally avoided financial calamity, lifting the debt ceiling.
Now we're on to the remainders: government funding, the farm bill and FAA reauthorization.
The financial world features an economic phenomenon called "triple witching" which unfolds four times a year. It's the simultaneous expiration of stock index futures, stock options and stock index option contracts on the same trading Friday. The confluence sometimes spikes trading volume and fuels volatility in the markets.
HOUSE REPUBLICANS NOTCH WIN IN EFFORT TO OVERTURN BIDEN ADMIN'S 'UNCONSTITUTIONAL' PISTOL BRACE RULE
Congress has its own version of "triple witching," too.
The farm bill, FAA reauthorization and the current government funding measure all expire on the same date: Sept. 30.
So, a collision looms.
It's often the case that Congress will craft some sort of interim spending bill in September and tack on temporary renewals for other expiring issues like farm policy programs and the FAA. That could happen again this year. But all three plans pose their own unique, independent, disparate challenges.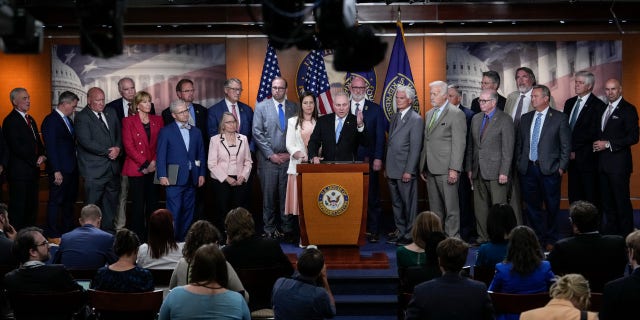 A battle royale awaits over efforts by the House GOP to trim emergency food aid for some Americans. That's to say nothing of some arch-conservatives who aim to ditch farm subsidies, which they view as corporate or "agri-welfare."
The FAA bill is stalled on the congressional jetway. There's a dispute over pilot training hours as the industry struggles to retain and train pilots as air traffic returns to pre-pandemic levels. Massive technical glitches paralyzed some air traffic around the holidays and over the winter. There were issues leading up to the Independence Day holiday. There have also been near collisions of planes on the ground and in the air. A Southwest jet came within 100 feet of a FedEx plane in Austin, Texas, a few months back. An American and Delta plane nearly collided at JFK International Airport in New York in January. The American flight crossed the same runway near the Delta plane. They were within 1,100 feet of one another.
The year is half over. But the "Must Do" list isn't that long – even if it will take the rest of the year to accomplish.
Lawmakers have observed trouble in the airline industry for years now. It was always thought that prospective legislative fixes could emanate from the FAA bill. That too may happen. But lawmakers have some significant political chasms to close off first.
BUILD THE BORDER WALL, CUT TRILLIONS IN FEDERAL SPENDING: FIRST LOOK AT HOUSE CONSERVATIVES' BUDGET PLAN
As we've reported previously in this space, averting a shutdown in the fall could emerge as a more challenging lift than the debt ceiling. Some conservatives want to abandon the debt ceiling accord McCarthy forged with Biden. In fact, McCarthy may need to dismiss that pact for now just to court the ultra-right of his conference, which is disappointed in the debt ceiling package to start with. But whatever position House Republicans take likely needs to move some in order to avoid a shutdown and find some middle ground with Senate Democrats – and probably even many Senate Republicans. That's to say nothing of Biden.
This is a fight which could linger past Sept. 30 if there is a shutdown. Moreover, the sides could fund the government in fits and starts with stopgap bills – although it's far from clear whether McCarthy and the conservative House Freedom Caucus could abide with that option. Defense hawks from both sides of the aisle would also find interim bills to be onerous, too.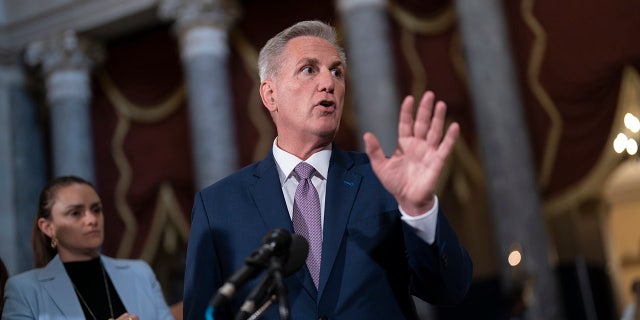 So, no one really sees that pathway yet on the remaining 60% of the "must do" legislative agenda.
Some congressional years are unadulterated sprints to the end.
We knew the spending bills would be a major issue in 1995 when Republicans took control of the House for the first time in four decades. Plus, former House Speaker Newt Gingrich, R-Ga., offered a robust agenda and the GOP's Contract With America.
WHY HOUSE REPUBLICANS SHOULD BE COOKING WITH GAS
Democrats promised to address climate change and health care in 2009. After a year-long battle, Democrats finished one of them: ObamaCare.
House Republicans had the ambitious plan of repealing and replacing ObamaCare in 2017 and approving a tax cut measure. ObamaCare is still on the books. It took a while, but congressional Republicans finally passed the bill for the "Trump tax cuts."
Democrats approved their infrastructure and Inflation Reduction Act during the last Congress.
CLICK HERE TO GET THE FOX NEWS APP
The legislative agenda this time around isn't nearly as ambitious.
The year is half over. But the "must do" list isn't that long – even if it will take the rest of the year to accomplish.