President Biden has traveled with his son Hunter Biden to Camp David for the second weekend in a row as the president continues to publicly support his embattled son despite concerns it could damage his 2024 re-election chances.
The father and son duo boarded the Marine One helicopter at Fort McNair in Washington, D.C., Friday evening and headed to Camp David in Maryland. They were joined by first lady Jill Biden, Hunter's son Beau and several White House aides, according to pool reports.
The president and first lady will return to the White House from Camp David Tuesday, where they will participate in a teachers' union event and a military barbecue to celebrate Independence Day, the White House said.
The president has refused to distance himself from his son after the Department of Justice announced June 20 that the younger Biden entered a plea agreement that will likely keep him out of jail over two tax violations and a felony gun charge.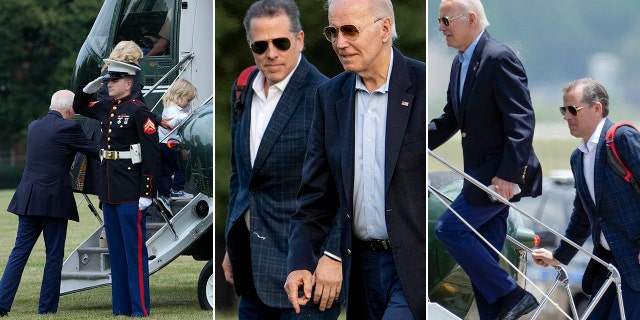 BIDEN SLAMMED AFTER REPORT REVEALS NUMBER OF GRANDCHILDREN HIS AIDES INSTRUCTED TO SAY PUBLICLY: 'MONSTERS'
Hunter is expected to make his first court appearance in Wilmington, Delaware, July 26, where a judge must first approve the terms of the agreement.
After the DOJ's announcement, the White House said the president and first lady "love their son and support him as he continues to rebuild his life. We will have no further comment."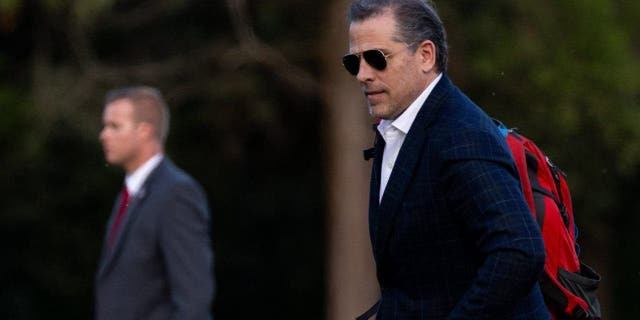 TIMELINE OF BIDEN ADVISER'S COMMUNICATIONS WITH HUNTER, MEETINGS WITH VP ABOUT BURISMA RAISES QUESTIONS
Two days later, Hunter was seen hobnobbing with guests at the White House official state dinner in honor of Indian Prime Minister Narendra Modi June 22.
On June 24, Hunter and his son were spotted boarding Marine One at Andrews Air Force Base in Maryland.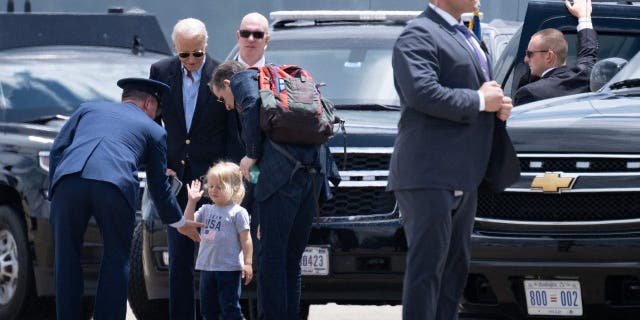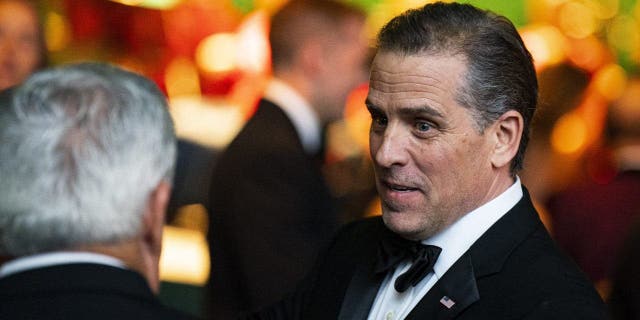 The next day, Hunter was photographed boarding Marine One with his father at Fort Lesley J. McNair in Washington en route to Camp David for the weekend.
Conservatives also ripped the president for the second Camp David trip after the New York Post reported it Saturday.
"How else are they going to keep their stories straight?" Jonathan Wilcox, a spokesperson for Rep. Darrell Issa, R-Calif., mused in a text to Fox News Digital.
CLICK HERE TO GET THE FOX NEWS APP
The White House did not respond to Fox News Digital's request for comment.