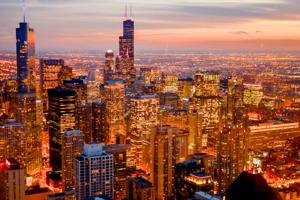 (The Center Square) – In a nationwide study of racial equality, Illinois recently came in at the bottom of the barrel in terms of Black wealth and employment.
The WalletHub study revealed that Black Americans represent 14% of all U.S. workers yet hold just 7% of managerial jobs and 4-5% of senior managerial positions nationally. Black unemployment is also higher than that experienced by whites. The study ranked each state by metrics that included annual income and homeownership rate, which resulted in the lowest ranking for Illinois.
While many are puzzled over the root of the problem in such a diverse state, systemic racism may be a factor, said Larry Ivory, president and CEO of the Illinois State Black Chamber of Commerce. Ivory brings not only a national but a global perspective to the issue as he is also chairman of the National Black Chamber of Commerce and a U.S. Chamber of Commerce member.
"I think it's systemic racism quite frankly, that people who are good at stalling and keeping things the same have done a great job of undermining the system of fairness and equity from my perspective," Ivory told The Center Square.  
More equity in awarding contracts to minority-owned companies would go a long way to creating jobs for Black residents, he said. Citing that 96% of all Black businesses are single ownership and generate under $50,000 in annual revenue, Ivory said "we can't grow unless we win contracts."
Despite laws that call for establishing a sheltered market to give Blacks opportunities where discrimination exists, the award of minority contracts remains disproportionately low, Ivory said.
The impact on society is often an increase in crime. 
"Crime is a byproduct of a lack of economic blood flow into our communities," he said.
The solution, Ivory said, is educating both the community and legislators while also holding people accountable and incentivizing success. Additionally, he suggests there is room for new legislation that does a better job of infusing fairness and equity into the contract procurement system.