Supreme Court Chief Justice John Roberts issued a warning Friday against dissenting opinions from liberal justices who demonize the high court when they disagree with its final decisions.
His scolding came as the Supreme Court delivered a blow to the Biden administration's student loan forgiveness plan — which would have wiped out over $400 billion in student loan debt — ruling that it was not permitted by federal law.
Robert's warned that it is "important that the public not be misled" about the decision in light of how liberal justices opposed it.
"It has become a disturbing feature of some recent opinions to criticize the decisions with which they disagree as going beyond the proper role of the judiciary," Roberts wrote. He said the majority came to its decision by adhering to court precedent "old and new" that "requires that Congress speak clearly before a Department Secretary can unilaterally alter large sections of the American economy."
SUPREME COURT RULES IN FAVOR OF COLORADO GRAPHIC DESIGNER WHO REFUSED TO CREATE SAME-SEX WEDDING WEBSITES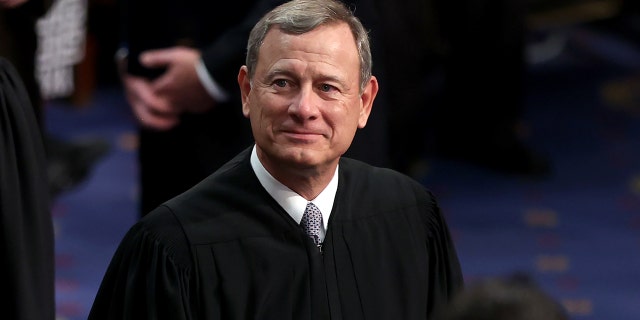 "We have employed the traditional tools of judicial decision-making in doing so. Reasonable minds may disagree with our analysis — in fact, at least three do," Roberts wrote, referencing Justices Sonia Sotomayor, Ketanji Brown Jackson and Elena Kagan, who wrote the dissenting opinion.
"We do not mistake this plainly heartfelt disagreement for disparagement," Roberts said.
"It is important that the public not be misled either. Any such misperception would be harmful to this institution and our country," he added.
Roberts wrote that after Kagan argued in her dissent that the majority exceeded "the permissible boundaries of the judicial role" in its decision.
SOTOMAYOR DISSENT IN CHRISTIAN DESIGNER CASE MAKES FALSE CLAIM ABOUT PULSE NIGHTCLUB SHOOTING
"From the first page to the last, today's opinion departs from the demands of judicial restraint," Kagan wrote.
"In saying so, and saying so strongly, I do not at all 'disparage' those who disagree," she wrote. "The majority is right to make that point, as well as to say that 'reasonable minds' are found on both sides of this case.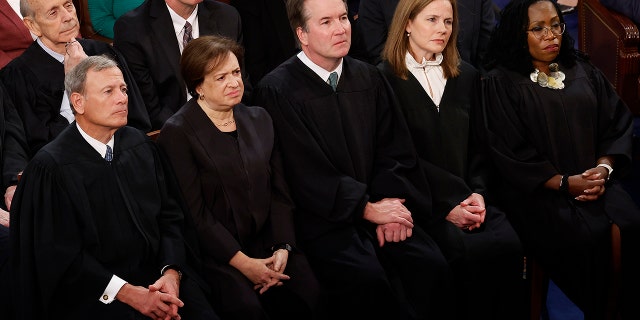 "And there is surely nothing personal in the dispute here. But Justices throughout history have raised the alarm when the Court has overreached — when it has 'exceed[ed] its proper, limited role in our Nation's governance.'"
"It would have been 'disturbing,' and indeed damaging, if they had not. The same is true in our own day," she said.
Roberts' comments come as Democrats on Capitol Hill have questioned the court's "legitimacy" given its healthy conservative majority. Senate Majority Leader Chuck Schumer, D-N.Y., issued a lengthy statement Friday espousing just that.
"After a multi-decade, special interest-funded effort to reshape the federal judiciary, the fanatical MAGA right have captured the Supreme Court and achieved dangerous, regressive policies that they could never attain at the ballot box," Schumer said.
'SIT DOWN': WARREN MOCKED FOR PAST CLAIMS OF NATIVE AMERICAN HERITAGE AFTER BASHING AFFIRMATIVE ACTION RULING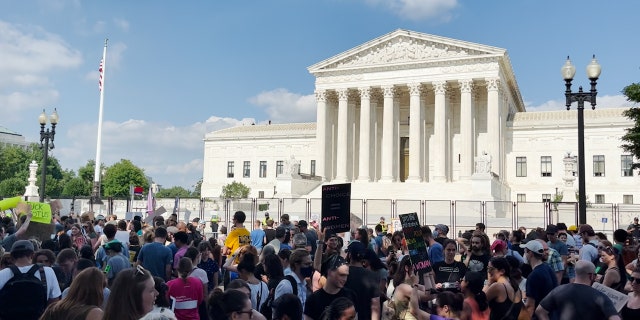 "This MAGA-captured Supreme Court feels free to accept lavish gifts and vacations from their powerful, big-monied friends, all while they refuse to help everyday Americans," he said.
CLICK HERE TO GET THE FOX NEWS APP
Schumer went on to say that "ill-founded and disappointing decisions from the Supreme Court are a stark reminder that it will take a sustained effort to rebalance our federal courts and restore the values that have made the United States a beacon for freedom, democracy, equality and opportunity."