House Speaker Kevin McCarthy, R-Calif., and former House Speaker Nancy Pelosi, D-Calif., don't get along.
But if House Republicans try to impeach President Biden or a roster of other Biden cabinet officials in the coming months, a look at how Pelosi handled impeachment questions deserves attention.
Rewind the calendar to 2007. Democrats flipped control of the House in the 2006 midterms. Pelosi faced a wall of pressure from liberal Democrats to impeach President George W. Bush over the war in Iraq.
Pelosi resisted those calls. "Impeachment is off the table," Pelosi said at the time.
TED CRUZ CALLS ON HOUSE TO INVESTIGATE IMPEACHING BIDEN OVER HUNTER ALLEGATIONS: 'DIRECT EVIDENCE'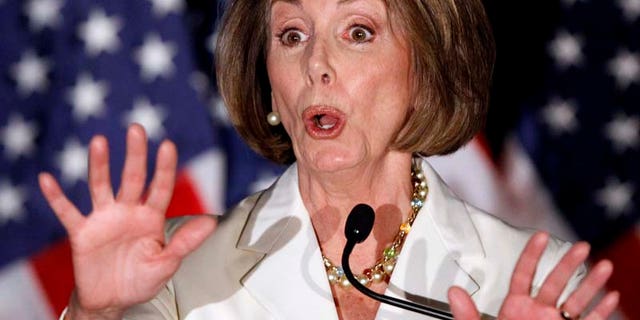 But Pelosi had a plan to wind down the U.S. commitment overseas. Pelosi instructed then-Appropriations Committee Chairman David Obey, D-Wisc., to start diminishing spending available for the war effort. Control of the purse strings is the ultimate power in Congress. Pelosi and Obey didn't want to cut off troops in the field. But the plan was to dial back funding so the U.S. would leave Iraq sooner rather than later. 
Fast forward to the summer of 2019.
BIDEN DENIES INVOLVEMENT IN SON HUNTER'S CHINESE BUSINESS DEALINGS AFTER NEW MESSAGE EMERGES
Pelosi had resisted calls to impeach former President Donald Trump for years over a host of transgressions. Pelosi often reminded House Democrats and her members she supported an investigation of alleged misdeeds and would "follow the facts" wherever they may lead.
Democrats were disappointed in information provided at a summer 2019 hearing with former Special Counsel Robert Mueller. Mueller was coy during his testimony and failed to produce a smoking gun. But some lawmakers observed that Mueller may have left a breadcrumb of clues in his report investigating Trump: impeachment may be an option.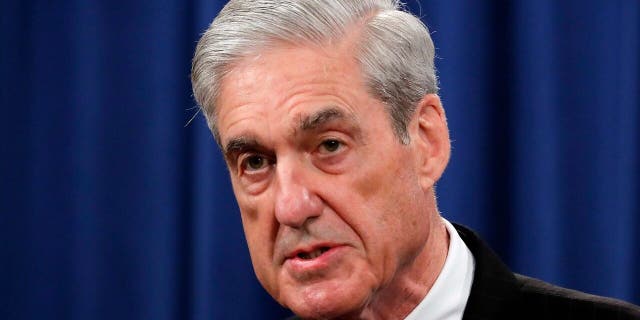 Still, Democrats were reluctant to go there — even though many wanted to do so.
In fact, Rep. Al Green, D-Texas, regularly launched efforts to try to impeach former President Trump. While many Democrats admired Green's gusto, they viewed his effort as an unserious sideshow.
Pelosi wouldn't let the House be a part of such a carnival.
That was until word came of the phone call between President Trump and Ukrainian President Volodymyr Zelenskyy. Information surfaced that Mr. Trump may have delayed sending previously-approved assistance to Ukraine. But he first pressured Zelenskyy to launch investigations of President Biden and his son Hunter Biden.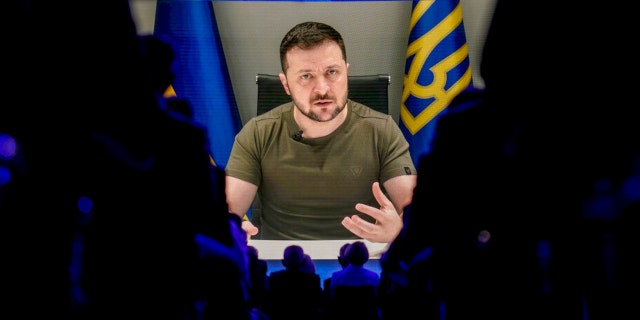 No love was lost between the former president and Pelosi. But Pelosi was often a master of understanding where the votes might be on a given issue. She was also mindful of protecting her members from taking a tough vote. Pelosi didn't appear ready for impeachment yet. Certainly after Mueller's appearance. But the Trump/Zelenskyy phone call was another matter.
In mid-September 2019, a coalition of seven Democratic freshmen House members penned an op-ed in The Washington Post. They wrote that if the allegations against Trump were true, they would consider it "an impeachable offense."
WHAT A BIDEN IMPEACHMENT FIGHT WOULD DO TO REPUBLICANS, AND THE COUNTRY
All seven authors flipped districts from Republican to Democratic control in the 2018 midterms. The seven had serious national security credentials. Rep. Jason Crow, D-Colo., served in the Army. Reps. Abigail Spanberger, D-Va., and Elissa Slotkin, D-Mich., worked for the CIA. Three served in the Navy: Rep. Mikie Sherrill, D-N.J., along with former Reps. Elaine Luria, D-Va., and Gil Cisneros, D-Calif. Rep. Chrissy Houlahan, D-Pa., was in the Air Force.
The op-ed signaled to Pelosi that centrist, Democratic freshmen from battleground districts were willing to potentially impeach the president. The speaker had protected them and others from what could become a career-defining vote. Pelosi greenlighted a formal impeachment inquiry a few days after the op-ed. The House voted on Halloween to design the ground rules for an impeachment inquiry. And just before Christmas, the House voted to impeach Trump again.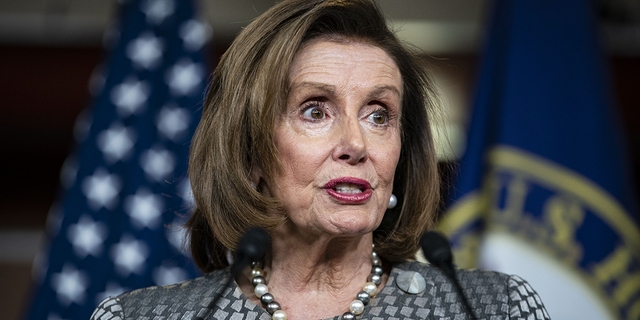 The Pelosi-led House moved to impeach Trump just hours after the Capitol riot in January, 2021.
The measure went to the floor swiftly — lacking the weeks and months of hearings which were a feature of the former president's first impeachment. In fact, the House impeached Trump days before his term expired.
Pelosi didn't hold back on impeaching Trump that time because she had the votes. She also wanted to impeach him while he was still in office.
What is past is prologue.
McCarthy may have temporarily circumvented an immediate push by Rep. Lauren Boebert, R-Colo., to impeach President Biden before the House abandoned Washington for the July Fourth recess. But this is far from the last time we will see or hear about this debate.
A ROAD TO IMPEACHMENT: HOUSE REPUBLICANS MAY YET IMPEACH BIDEN
And the stark reality is that it may very well wind up in an eventual impeachment of President Biden.
Here are several scenarios which could unfold over the next few months:
The Judiciary and Homeland Security committees are already probing alleged misdeeds of Biden. Boebert's resolution specifically calls for impeachment of the president because of how he's dealt with the border. The House voted to send Boebert's resolution to those panels, preventing an immediate up/down vote on impeachment on the floor. 
Watch to see how these committees move. If they amp things up, the House could be headed toward a true impeachment inquiry. That ultimately could result in an impeachment vote later this year. However, it is unclear if the House actually has the votes to impeach Biden.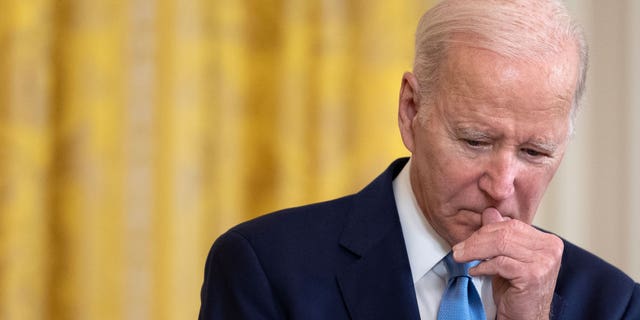 By contrast, the Judiciary and Homeland Security committees could do nothing with the referral of Boebert's impeachment resolution. Boebert indicated she'd force the issue on the floor again. This is a little like Al Green's repeated efforts to impeach Trump. But if Boebert presses the issue, McCarthy could lack the ammo to again sidestep a direct confrontation over impeachment. 
That likely means Boebert reintroduces her special resolution to impeach Biden. Either the House votes on that or tables it. A straight vote on impeachment causes big problems among Republicans. Some conservatives truly want to impeach the president. Others like to talk about impeachment but don't really want to tangle with it. Still, other GOPers see impeachment as political kryptonite and want to stay as far away from it as possible. Forcing a vote actually on an issue as explosive as impeachment ignites a GOP firestorm. Of course, voting to table it triggers a political maelstrom among a different set of GOP factions.
Here's another possibility: The committees actually shelve the impeachment effort. The committees might address the impeachment question and conduct investigations. But some Republicans already view the move to send the Boebert plan to committee as an effort to euthanize the enterprise. Some Republicans will breathe a sigh of relief. Others will go nuclear — perhaps against the speaker.
The bottom line: While not yet a formal "impeachment inquiry," the committees have wide latitude to truly investigate allegations which could be potentially worthy of impeachment. The vote to send the Boebert impeachment resolution to committee may have been a fig leaf. But chances are that the House must address impeachment for President of the United States in some form later this year.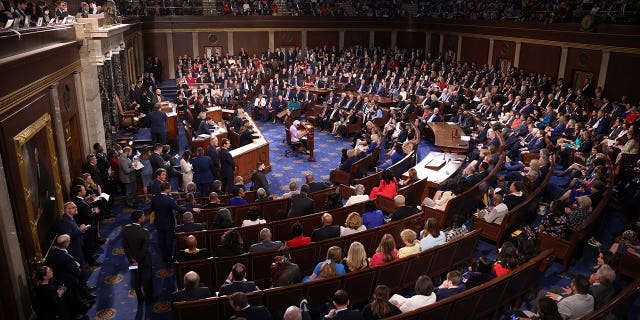 As we speak, there are various Republicans who hope to impeach Attorney General Merrick Garland, FBI Director Christopher Wray, Homeland Security Secretary Alejandro Mayorkas and Washington, D.C., U.S. Attorney Matthew Graves.
In an interview with Fox about impeaching Garland, Rep. Marjorie Taylor Greene, R-Ga., noted that "Kevin McCarthy is not against impeachment at all." Greene observed that "if we're going to do it, it needs to be successful."
CLICK HERE TO GET THE FOX NEWS APP
In other words, just don't deposit a privileged impeachment resolution on the floor and expect members to vote on it, al a Boebert or Al Green.
"The speaker of the House, whether it's Nancy Pelosi, Kevin McCarthy or anyone … they want to make sure that they have the votes to pass it," said Greene.
That's a calculus McCarthy may need to figure in the coming months — be it for Biden or the host of other figures listed above.
Pelosi moved the impeachments for Trump once she was confident she had the votes. But McCarthy only has a four-seat majority. It's far from clear how he'll handle similar impeachment calls on his watch.