Parents of four transgender children in Georgia filed a lawsuit challenging a state law prohibiting most sex reassignment surgeries and hormone replacement therapies for anyone under 18 years old.
The law, which takes effect Saturday, was passed earlier this year by the GOP-controlled General Assembly before Republican Gov. Brian Kemp signed it, making Georgia one of at least 20 states with similar restrictions or bans. Most of those states are also facing legal challenges.
The federal lawsuit filed Thursday night requests that a judge permanently block the law amid concerns that its enforcement could have negative effects on transgender minors. Supporters of the law argued otherwise, stating that it keeps children from making decisions they could later regret.
U.S. District Judge Sarah Geraghty scheduled a hearing for Wednesday on an accompanying motion to stop the law's enforcement amid the court challenge.
TENNESSEE JUDGE DISMISSES LAWSUIT FROM TRANSGENDER PLAINTIFFS ASKING TO CHANGE SEX ON BIRTH CERTIFICATES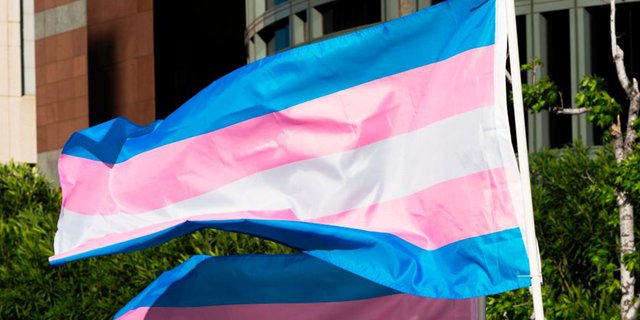 The law does allow doctors to prescribe puberty-blocking medications and minors who are already receiving hormone therapy may continue receiving such treatment.
Under the law, minors already on puberty blockers will not be able to proceed to hormone therapy. According to the lawsuit, this means these individuals will have to either continue using the medication and the potential negative consequences of prolonged use or stop the medication and go through puberty to develop sex characteristics that correspond with their biological sex instead of their gender identity.
The law discourages doctors from prescribing puberty blockers to people not already on the medication because allowing a minor to take it until they turn 18 "is not a viable option under the appropriate standards of care," according to the lawsuit.
The lawsuit was filed on behalf of the parents of four transgender girls and TransParent, an organization that supports parents and doctors of transgender children. The lawsuit was filed on their behalf by the Southern Poverty Law Center, the American Civil Liberties Union of Georgia and the Human Rights Campaign Foundation.
NJ SENATE CONFIRMS FIRST TRANSGENDER CABINET OFFICIAL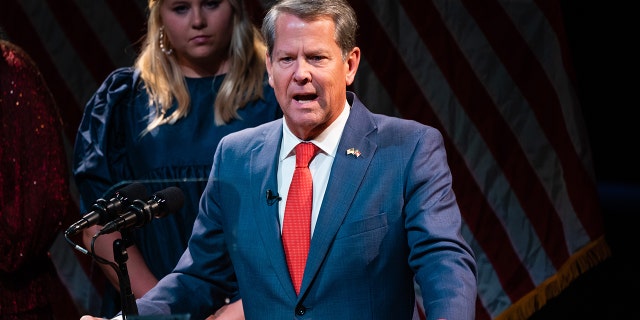 The law, according to the lawsuit, "violates the fundamental rights of parents to make medical decisions to ensure the health and well-being of their children" and "violates the guarantees of equal protection by denying transgender youth essential, and often lifesaving, medical treatment based on their sex and on their transgender status."
State health officials are listed as defendants in the lawsuit.
State Attorney General Chris Carr's spokesperson Kara Richardson said Friday morning that the lawsuit had not yet been received.
"That said, the Attorney General will do his job, which includes defending laws passed by the General Assembly and signed by the Governor," Richardson said.
The families suing asked the court to allow them to use pseudonyms over concerns about their privacy and safety.
"Prohibiting access to necessary medical care is just cruel," Southern Poverty Law Center Attorney Beth Littrell said in a statement. "Laws like this are predicated on prejudice, misinformation, and manufactured fears, and they are as indefensible as they are unconstitutional."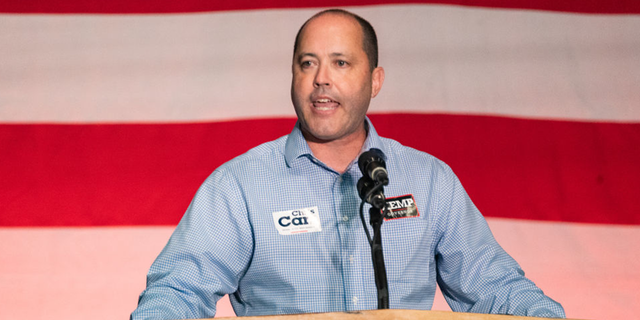 CLICK HERE TO GET THE FOX NEWS APP
The lawsuit against Georgia's law comes as other Republican-led states are facing challenges targeting their bans on sex reassignment treatment for children.
A federal judge struck down Arkansas' ban as unconstitutional, and federal judges have temporarily blocked bans in Alabama, Indiana, Kentucky and Tennessee. Oklahoma has agreed not to enforce its ban as opponents are seeking a temporary court order to block it. A federal judge blocked Florida from enforcing its ban on three children who have filed a lawsuit against its law.
The states to have enacted laws restricting or banning sex reassignment care for minors are Alabama, Arkansas, Arizona, Florida, Georgia, Idaho, Indiana, Iowa, Kentucky, Mississippi, Missouri, Montana, Nebraska, North Dakota, Oklahoma, Tennessee, Texas, Utah, South Dakota and West Virginia.
The Associated Press contributed to this report.