Rep. Wesley Hunt, R-Texas, is challenging President Biden and "woke" corporations to show as much pride in America as they did for LGBTQ+ Pride Month. 
Hunt on Friday introduced a resolution in the House of Representatives that would designate the month of July as "American Pride Month." The purpose of his proposal is "to celebrate, memorialize, and increase awareness of the monumental achievements of the United States of America and the countless number of patriots throughout her history which have made this Nation the last best hope of earth." 
The timing of the resolution comes just as LGBTQ+ Pride Month draws to a close. Each year, dozens of corporations adopt the rainbow colors of the Pride flag to signal their support for the LGBTQ+ community. On May 31, Biden proclaimed the month of June to be "Lesbian, Gay, Bisexual, Transgender, Queer, and Intersex Pride Month," to honor and celebrate sexual diversity.
WHITE HOUSE ACCUSED OF US FLAG CODE VIOLATION OVER PRIDE MONTH DISPLAY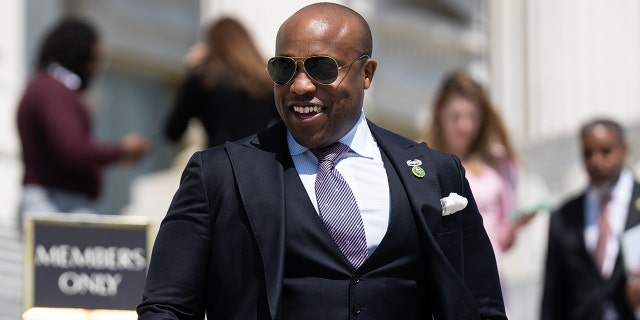 The White House also draped a rainbow-colored Pride flag flanked by two American flags over a banister facing the South Lawn, which critics accused of violating U.S. flag code.
Hunt observed that these overwhelming displays of LGBTQ+ pride come at a time when American pride is on the decline. A recent Wall Street Journal poll found that feelings of patriotism in the U.S. have taken a 30-point nosedive since 1998. The Texas Republican believes naming July "American Pride Month" could help to counter this trend.
DALLAS PRIDE FESTIVAL FOR 'ALL AGES' SELLS SEX TOYS, EDIBLE PENISES, GRAPHIC DISNEY ART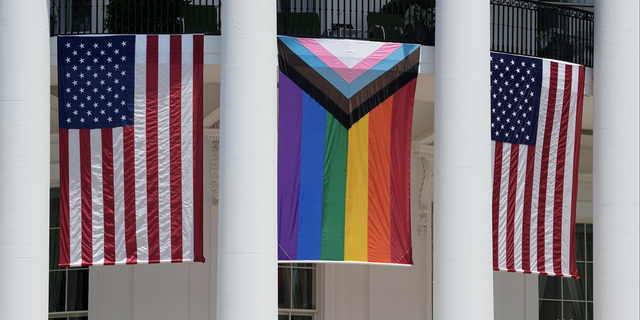 "As President Reagan said in his farewell address to the nation, 'If we forget what we did, we won't know who we are.' American Pride Month is about teaching our history to the next generation and passing on the values of what it means to be an American," Hunt told Fox News Digital.
"This resolution also serves as a challenge to this White House and woke corporations," he added. "Will they fly Old Glory as high and as proudly in July, as they did the LGBTQ flag in June?"
CALIFORNIA SENATE DEMOCRATS WALK OUT AFTER GOP HONORS GAY REPUBLICAN RICHARD GRENELL AMID PRIDE MONTH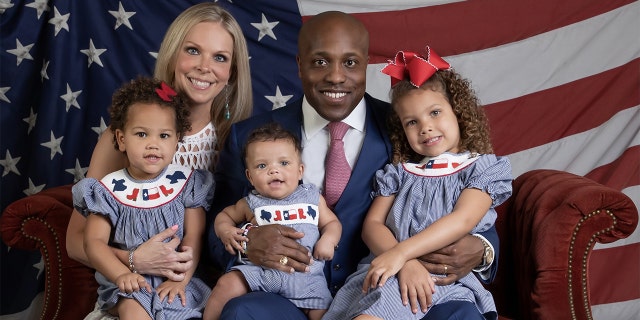 To encourage Americans to be proud of their country, Hunt will make a pro-America social media post every single day throughout the month of July with "#AmericanPrideMonth." He hopes to start a viral campaign that will honor the U.S. and rekindle patriotism in the country. 
CLICK HERE TO GET THE FOX NEWS APP
"America's history is worth teaching, our story is worth remembering, and our progress is worth celebrating," Hunt said. "One nation under God. One flag for the United States of America."