A top adviser to Dr. Anthony Fauci at the National Institute of Allergy and Infectious Diseases (NIAID) has admitted to using his personal email account to skirt Freedom of Information Act requests and went so far as to delete some emails during the pandemic, according to records obtained by House lawmakers investigating the origin of the coronavirus pandemic.
The emails were revealed Thursday by the House Select Subcommittee on the Coronavirus Pandemic, which claimed Dr. David Morens, whose tenure with the NIAID spans roughly 25 years, may have broken the law.
In an email exchange between Morens and Bloomberg reporter Jason Gale, Morens made clear that he had to receive approval from the White House and the Department of Health and Human Services to talk about the "origins" of COVID-19.
"Sometimes they are touchy about certain issues and say no. For many months, I have not been approved to talk about the 'origins' on the record," Morens wrote in the email, which was first published by The Intercept.
WUHAN LAB SCIENTISTS WERE FIRST TO CATCH COVID-19: REPORT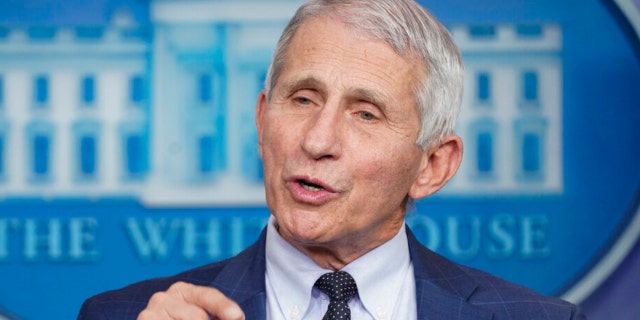 "But today, to my total surprise, my boss Tony [Fauci] actually ASKED me to speak to the National Geographic on the record about origins. I interpret this to mean that our government is lightening up[,] but that Tony doesn't want his fingerprints on origin stories," he added in the July 29, 2021, email to Gale.
In other emails, Morens expressed concern over what was sent to his work email and what was sent to his personal email, informing those on the email chain that they did not need to worry and that he would "delete anything I don't want to see in the New York Times."
"As you know, I try to always communicate on gmail because my NIH email is FOIA'd constantly," Morens wrote in a September 2021 email, which was sent at the time to many scientists involved in the debate over the origins of COVID. "Stuff sent to my gmail gets to my phone … but not my NIH computer."
"Don't worry, just send to any of my addresses, and I will delete anything I don't want to see in the New York Times," he added in the email.
In a Sept. 7, 2021, email, EcoHealth Alliance President Peter Daszak wrote to Morens about previous reporting from The Intercept on coronavirus research in Chinese labs, saying, "The lab leakers are already stirring up bulls–t lines of attack that will bring more negative publicity our way — which is what this is about — a way to line up the [gain-of-function] attack on Fauci, or the 'risky research' attack on all of us."
US FUNDED RESEARCH TO CREATE 'MUTANT VIRUSES' AT WUHAN LAB AHEAD OF COVID-19, RECORDS SHOW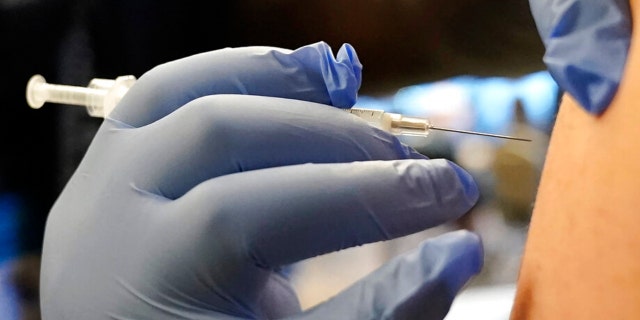 "Do not rule out suing these a–holes for slander," Morens replied, referencing the report.
Earlier this month, it was revealed by the Government Accountability Office that EcoHealth Alliance had sent more than $2 million in subgrants from NIH and the US Agency for International Development to the Wuhan Institute of Virology between 2014 and 2021.
Brad Wenstrup, R-Ohio, who serves as chair of the subcommittee, sent a letter Thursday to Morens about the documents the House lawmakers had obtained. IN the letter, Wenstrup told Morens the documents obtained by the committee "suggest that you may have used your personal e-mail to avoid transparency and the Freedom of Infor mation Act (FOIA), potentially intentionally deleted federal records, and acted in your official capacity to disparage your fellow scientists, including by encouraging litigation against them."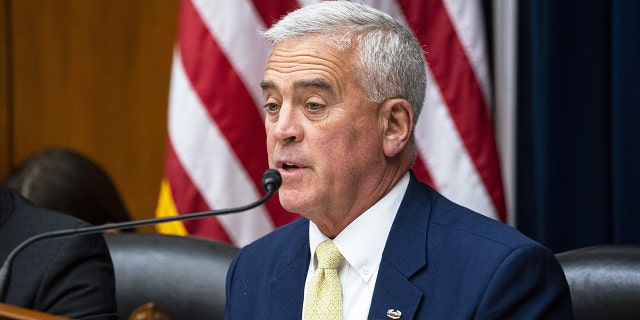 In the letter, the committee also said that the email about Fauci not wanting any "fingerprints" on the matter raises "concerns that you may have knowledge or information suggesting Dr. Anthony Fauci … wished to influence the COVID-19 origins narrative without his 'fingerprints.'"
CLICK HERE TO GET THE FOX NEWS APP 
"This is all very troubling and raises serious questions," Wenstrup wrote to Morens.
The select subcommittee has requested that Morens produce a number of additional records, some from his personal device, and to sit for an interview.