EXCLUSIVE: Senators Chuck Grassley and Ron Johnson are raising new questions about a 2020 FBI briefing in which the agency said the senators' investigation into Hunter Biden was advancing Russian disinformation at a time the FBI was looking into some of the same allegations.
"The more we learn about what the FBI was up to in the summer of 2020, the more questions we have about what was done with information related to the Hunter Biden investigation," Grassley, R-Iowa, told Fox News Digital this week. He called the briefing "totally unnecessary" and said it was a "clear effort to discredit our oversight."
"Was there a broader effort by federal law enforcement to improperly silence or sideline anything critical of the Biden family in the run-up to the 2020 election?" Grassley asked. "The timeline that is emerging does not paint a picture of an apolitical FBI, and the bureau has a duty to explain itself, which it has so far failed to do."
The two senators opened an investigation into Hunter Biden's finances, specifically his role on the board of Ukrainian natural gas firm Burisma Holdings. At the time of the FBI briefing, the senators were finalizing their report that would be released in September 2020.
FLASHBACK: GRASSLEY, JOHNSON DEMAND FBI INTERVIEW, SAY PREVIOUS MEETING ON HUNTER PROBE PUSHED FALSE RUSSIAN DISINFO TALE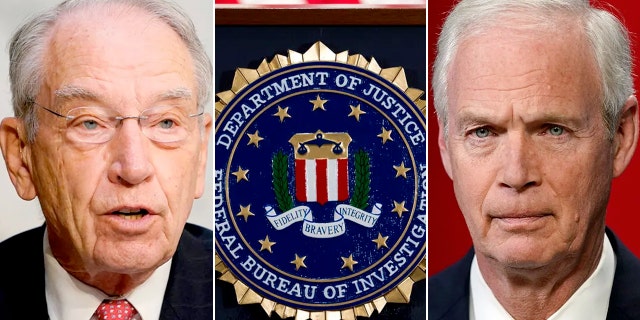 On Aug. 6, 2020, the FBI provided a briefing to Grassley and Johnson "on behalf of the FBI and intelligence community," a briefing the senators have repeatedly said was given "because of pressure" from Democrats "to falsely attack" their investigation.
The two senators say that, in August 2020, FBI officials initiated a scheme to downplay derogatory information on Hunter Biden for the purpose of shutting down investigative activity relating to his potential criminal exposure by labeling it "disinformation." 
The senators also noted that whistleblowers have alleged that local FBI leadership "instructed employees not to look at the Hunter Biden laptop immediately after the FBI had obtained it."
GARLAND DENIES INTERFERING WITH HUNTER BIDEN PROBE IN FIRST COMMENTS SINCE WHISTLEBLOWER CLAIMS RELEASED
But the briefing took place as the Justice Department's federal investigation into Hunter Biden was well underway. By December 2019, the FBI had obtained the laptop belonging to Hunter Biden and knew material on the laptop was "not manipulated" and contained "reliable" evidence.
Johnson told Fox News Digital the mixed messages from the FBI are problematic. 
"As troubling as Biden family corruption is — and the extent to which it comprises American foreign policy — there is a much larger story of corruption to be uncovered," he said this week.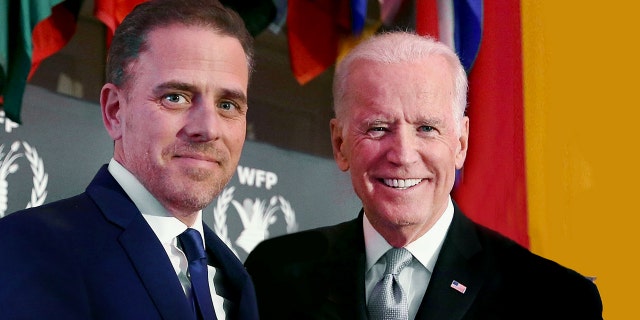 "The complicity of federal law enforcement and the unequal application of justice is a true threat to our democracy," Johnson added. "Because the partisan corruption spans Democrat and Republican administrations, one has to wonder, 'How is it being orchestrated and sustained?'"
The FBI has told Fox News the bureau had no comment when asked why the briefing was delivered to Grassley and Johnson in August 2020 and whether the FBI sought to downplay and discredit derogatory information about Hunter Biden.
HUNTER BIDEN TAX PROBE BEGAN AS 'OFFSHOOT' IRS INVESTIGATION INTO AMATEUR PORNOGRAPHY SHOP: WHISTLEBLOWER
Grassley and Johnson in September 2020 released their Hunter Biden report, which said Obama administration officials "knew" that Hunter Biden's position on the board of Burisma was "problematic" and that it interfered "in the efficient execution of policy with respect to Ukraine."
Hunter Biden joined Burisma in April 2014 and reportedly connected the firm with consulting firm Blue Star Strategies to help the natural gas company fight corruption charges in Ukraine. During the time Hunter Biden was on the board of the company, Joe Biden was vice president and running U.S.-Ukraine relations and policy for the Obama administration.
Grassley and Johnson's 2020 report also revealed U.S. Treasury Department records that "show potential criminal activity relating to transactions among and between Hunter Biden, his family and his associates with Ukrainian, Russian, Kazakh and Chinese nationals."
Grassley and Johnson said they received records that Hunter Biden "sent thousands of dollars" to people who have "either been involved in transactions consistent with possible human trafficking, an association with the adult entertainment industry or potential association with prostitution."
IRS whistleblowers involved in the IRS' investigation into Hunter Biden have corroborated the information contained in the Senate report, which also found millions of dollars in "questionable financial transactions" between Hunter Biden and his associates and people with ties to the Chinese Communist Party.
On the other side of the Capitol, the House Judiciary, Oversight and Ways and Means committees have demanded transcribed interviews from more than a dozen Justice Department, IRS, FBI and Secret Service officials regarding allegations of politics influencing prosecutorial decisions in the Hunter Biden investigation.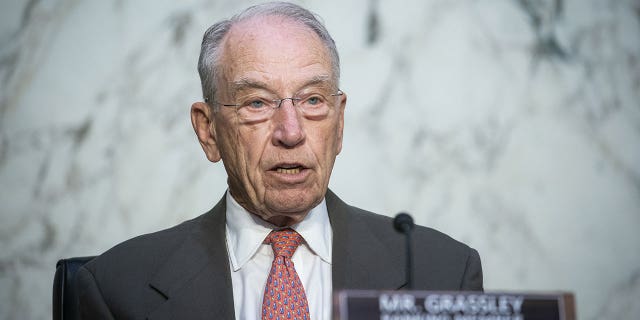 The House Oversight Committee is  investigating the Biden family's business dealings. That investigation has further revealed that the Biden family and its business associates created more than 20 companies and received more than $10 million from foreign nationals while Joe Biden served as vice president.
Committee Chairman James Comer said some of these payments could indicate attempts by the Biden family to "peddle influence" and said the family appeared to take steps to "conceal the source and total amount received from the foreign companies."
WHISTLEBLOWER: 'NO WAY OF KNOWING' IF EVIDENCE OF 'OTHER CRIMINAL ACTIVITY' EXISTED ABOUT BIDENS ON LAPTOP
The White House continues to insist President Biden was "never in business" with his son.
The DOJ last week announced that Hunter Biden will plead guilty to two misdemeanor counts of willful failure to pay federal income tax and one charge of possession of a firearm by a person who is an unlawful user of or addicted to a controlled substance. The plea deal is likely to prevent Hunter Biden from having to serve prison time.