FIRST ON FOX: Rep. Matt Rosendale, R-Mont., introduced a bill Friday to prohibit the Internal Revenue Service (IRS) from using taxpayer dollars to purchase firearms for its agents, following the unexpected raid of a local Montana gun store.
The congressman introduced the "Why Does the IRS Need Guns Act" Friday, after 20 armed IRS and Bureau of Alcohol, Tobacco, Firearms and Explosives (ATF) agents entered Highwood Creek Outfitters in Great Falls, Montana, earlier in June and reportedly confiscated the personal information of customers who purchased a gun from the store.
"Biden's alphabet agencies have no business intimidating hardworking Montanans," Rosendale told Fox News Digital in an exclusive statement. "The weaponization of our government must end, which is why I am proud to introduce this legislation to prohibit taxpayer funds from being leveraged against the American people."
After the armed agents closed the gun store unannounced in June, Rosendale visited the site and found that 4,473 forms containing gun purchase records were obtained by the federal agencies.
MONTANA CONGRESSMAN CALLS FOR MORE TRANSPARENCY OVER BALLOON FLIGHTS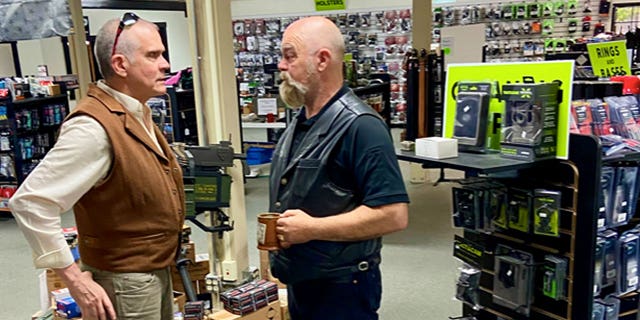 The Montana congressman introduced the legislation to push back against the recent incident and prohibit the IRS from buying, receiving or storing guns and ammo. 
The new Republican-introduced bill would also "transfer the IRS' arsenal to the GSA within 120 days where it would be sold at auction to licensed dealers and the general public" and "transfer the Criminal Investigations Division to the Department of Justice."
Cosponsors of the bill include Reps. Clay Higgins, R-La., Randy Weber, R-Texas, Harriet Hageman, R-Wyo., Eli Crane, R-Ariz., Mary Miller, R-Ill., Bob Good, R-Va., Brian Babin, R-Texas, Jeff Duncan, R-S.C., and Nancy Mace, R-S.C.
BIDEN IRS WANTS TO BANKRUPT ME: GUN SHOP OWNER TOM VAN HOOSE
Rosendale's bill mirrors legislation recently introduced by Sen. Joni Ernst, R-Iowa., that seeks to "prohibit the Internal Revenue Service from providing firearms and ammunition to its employees, and for other purposes."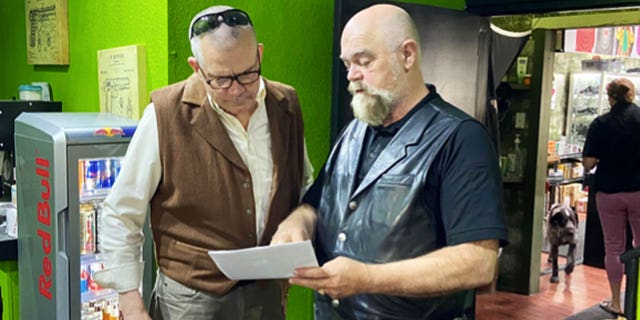 Ernst highlighted that the IRS reportedly spent $35.2 million of taxpayer funds on "guns, ammunition, and military-style equipment since 2006," including $10 million on "weaponry and gear" since 2020, according to a recent OpenTheBooks report.
Tom Van Hoose, owner of Highwood Creek Outfitters, recalled feeling shocked when he found the group of IRS agents entering his store unannounced.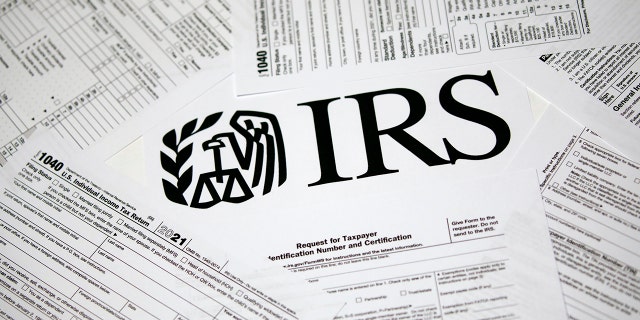 "I was completely afraid for all the passersbyers," the gun store owner told Fox News' Jesse Watters. "What do you do when you got heavily 20 armed in full battle rattle with guns at the ready?"
CLICK HERE TO GET THE FOX NEWS APP
A similar situation unfolded in March, when about 16 ATF agents from across the country showed up to an Adventure Outdoors shop in Georgia seeking an audit and searching store records. 
In a 2023 report, the IRS said its armed Criminal Investigation Unit is the sixth-largest federal law enforcement agency, and the only one authorized to investigate tax crimes. 
The unit "assures the American public that criminals are held accountable, citizens are paying their fair share of taxes, and resources are dedicated to the most impactful criminal investigations," the IRS report said.
Fox Business' Greg Norman contributed to this report.