The Chinese spy balloon that flew across the U.S. earlier this year did not collect and transmit data back to Beijing, Pentagon press secretary Brig. Gen. Pat Ryder said Thursday. 
"We were aware that it had intelligence collection capabilities," Ryder said, hours after reports saying that the Chinese spy balloon used American equipment to take photos and videos intended to be sent back to Beijing.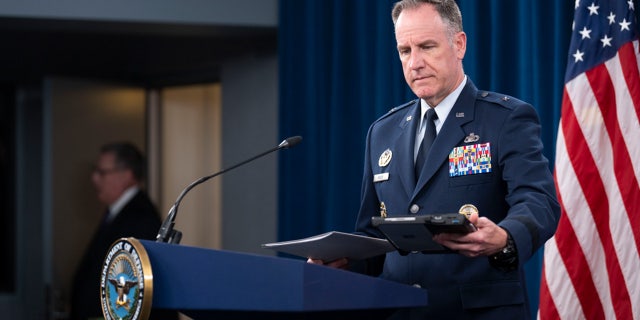 "It has been our assessment now that [the balloon] did not collect while it was transiting the United States… And as we said at the time, we also took steps to mitigate the potential efforts of that balloon," Ryder said. 
US NAVY RECOVERS 'SIGNIFICANT' PORTION OF CHINESE SPY BALLOON OFF SOUTH CAROLINA, DEFENSE OFFICIAL SAYS
Intelligence agencies have concluded that the spy balloon was used for spying, not weather-related issues as China had claimed.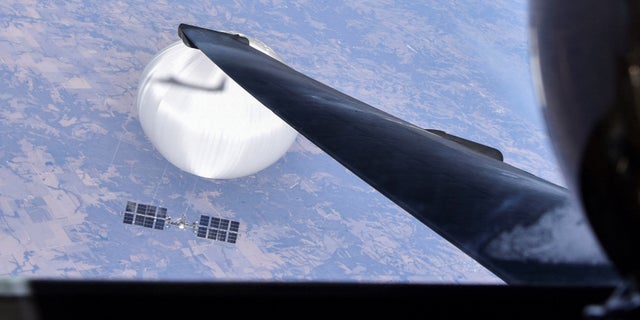 Information captured by the spy balloon is not believed to have been successfully sent back to Beijing. It is unclear why the spy mission seemed to fail, but officials said intelligence agencies used countermeasures to prevent data collection. 
The Chinse spy balloon flew from Alaska to the East Coast, where it was shot down by the military over the Atlantic Ocean on Feb. 4. 
CLICK HERE TO GET THE FOX NEWS APP
President Biden claimed Saturday that the balloon was "more embarrassing that it was intentional" by the communist regime. 
Fox News' Patrick Hauf contributed to this report.