Democratic presidential candidate Robert F. Kennedy Jr. said he would resist attacking both President Biden and former President Trump personally during his campaign. 
During a live town hall at NewsNation's headquarters in Chicago Wednesday, moderator Elizabeth Vargas asked Kennedy, "What type of man do you think Donald Trump is?"
"Here's what I'm not going to do in this race. I'm not going to attack other people personally. I don't think it's good for our country. And what I'm trying to do in this race is bring people together, is try to bridge to divide between Americans," said Kennedy, who is challenging Biden for the Democratic presidential nomination in 2024.
"I'm proud that President Trump likes me even though I don't agree with him on most of his issues," Kennedy added. "Because I don't want to alienate people. I want to bring people together. I'm proud that all these people like me and that I have independent supporters and Democratic supporters, and that I'm able to – you know, every Democrat says 'I want to end the polarization.' But how do you do that without talking to people that don't agree with you? How do you do that without appealing to people? My purpose is to find the issues, values we have in common." 
TRUMP PRAISES RFK JR AS 'COMMON SENSE GUY,' AS GOP REPORTEDLY STRATEGIZES THE KENNEDY THREAT AGAINST BIDEN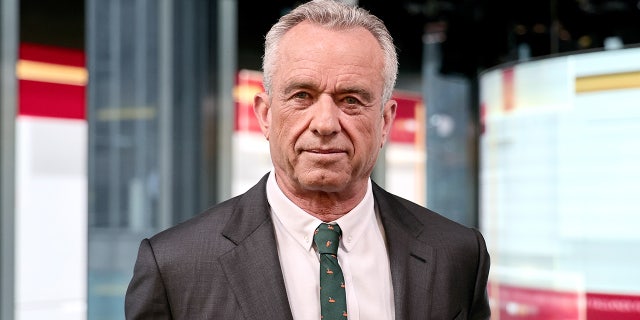 During a brief appearance on "The Howie Carr Show" Monday, Trump himself gave a somewhat positive nod toward Kennedy. 
"Just hang in," Trump advised Kennedy. "He's been very nice to me, I've actually had a very nice relationship with him over the years. He's a very smart guy, and a good guy."
"He's a common sense guy and so am I. So, whether you're conservative or liberal, common sense is common sense," Trump said of his potential rival. 
As the Democratic establishment has ostracized Kennedy as a conspiracy theorist and anti-vaxxer, some view recent praise for the nephew of President John F. Kennedy and son of Attorney General Robert F. Kennedy coming from Trump and other Republicans as a GOP strategy to sway support away from Biden. 
Others have speculated whether Kennedy will run as an independent, effectively funneling votes from Biden and boosting Trump's chance at the White House. 
"I've never been anti-vaccine. And I've said that hundreds and hundreds of times, but it doesn't matter because that is a way of silencing me. Using that pejorative to describe me is a way of silencing or marginalizing me," Kennedy said during Monday's town hall.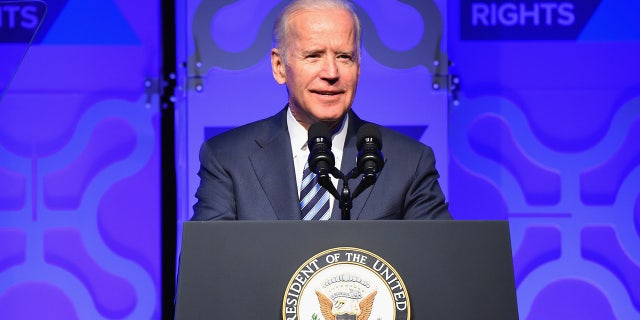 PEROT 2.0? DEBATE ARISES OVER RFK JR'S VIABILITY IF HE LEFT THE DEMOCRATIC CONTEST
Vargas also pressed Kennedy, a lifelong Democrat, on whether he would pledge to support whoever the Democratic presidential nominee is in 2024, including if it is incumbent President Biden.
"Of course I'm not going to do that," Kennedy said. "I don't know what I'll do. Let's see what happens in this campaign. Let's see if people are living up to Democratic values and having debates and having discussion, and you know, talking to each other but …" 
"Well in that's not happening would you then support a Republican or run as an independent?" Vargas pressed. 
To that, Kennedy said, "My plan is to win this election. And I don't have a plan B."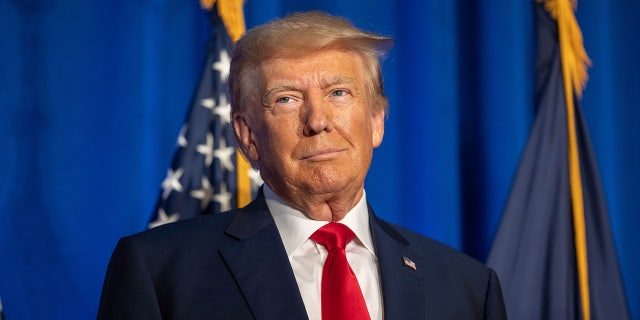 "I'm for deescalating all of the poison and the hatred and the vitriol. Whoever it is. Whether it's against President Trump or President Biden. You won't hear me saying like bad things about President Biden. I like President Biden. I've known him for probably 40 years, and this campaign is not, you know, about criticizing him. And I tried not to do that," Kennedy continued. "If there's a policy I disagree with – like the war, like censorship, the lockdowns, I'm going to criticize those, but I'm not going to attack him as a man." 
CLICK HERE TO GET THE FOX NEWS APP
"And I'm not going to attack President Trump because we had enough of that. We need to figure out a way to start talking to each other and to start healing each other. And stop, you know, just hating on each other," RFK Jr. added. "This polarization is more dangerous, and it's been in this country since the Civil War. And we need to figure out, you know, ways to start talking to Americans with whom we disagree."