Former President Trump and his allies are reportedly furious with House Speaker Kevin McCarthy after the California Republican told a Sunday show that he was not sure whether Trump was the best candidate to beat President Biden.
"Can he win that election? Yeah, he can win that election," McCarthy said on CNBC. "The question is: 'Is he the strongest to win the election?' I don't know that answer."
McCarthy called Trump personally to apologize earlier this week, claiming that he had simply misspoken during the interview, according to the New York Times. As a further apology, McCarthy's staff sent out donation requests declaring that "Trump is the STRONGEST opponent to Biden!"
However, that did little to cool down tensions, as Trump and his team are notoriously protective of Trump's brand, requiring Republicans to get permission before using him to fundraise. As a result, McCarthy's office soon received demands that they take down the fundraiser, which had been blasted out to supporters via text and email, according to Politico.
TRUMP LEAD GROWS FOLLOWING INDICTMENT, ONE FACTOR CONTINUES TO BE THORN IN BIDEN'S SIDE WITH VOTERS: POLL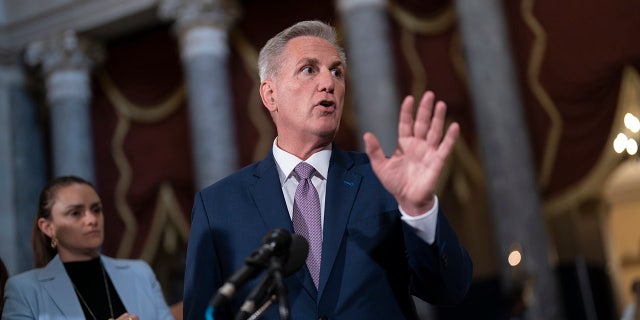 HERE'S WHAT THE LATEST FOX NEWS NATIONAL POLLS SHOW 
McCarthy's office did not immediately respond to a request for comment.
The incident comes as Trump is maintaining his dominance over the Republican primary field, despite pressure from Florida Gov. Ron DeSantis. Nevertheless, polling also shows Trump losing in a hypothetical general election battle against Biden in a 49-45 split.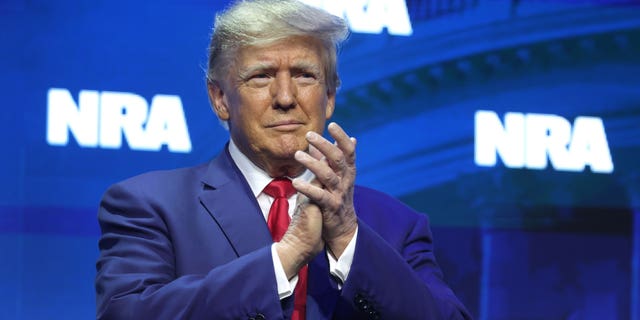 HERE'S WHAT TRUMP SAID IN HIS FOX DIGITAL INTERVIEW IN NEW HAMPSHIRE
DeSantis, in an interview with Fox News' Mark Meredith ahead of his Tuesday town hall in New Hampshire, emphasized that "we are pushing back" against Trump's lead and said he can effectively respond to Trump's attacks or "otherwise I wouldn't be running."
Trump is running his 2024 comeback campaign while fending off serious legal problems, facing 37 federal criminal charges.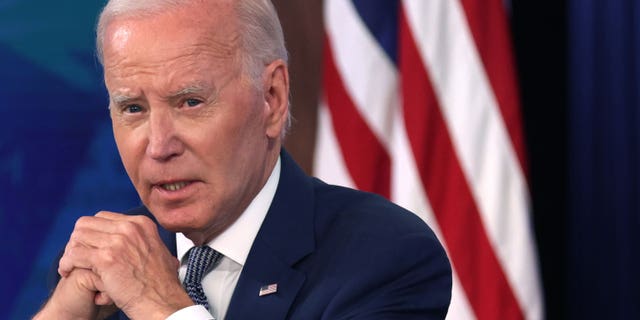 CLICK HERE TO GET THE FOX NEWS APP
Trump's charges include willful retention of national defense information, conspiracy to obstruct justice and making false statements. It is the first time in U.S. history a former president has faced federal criminal charges.