China is fully embracing the potential transformative power of artificial intelligence and determined to emerge as the world's leading AI power, according to experts and Chinese state media.
The People's Daily, the mouthpiece newspaper of the ruling Chinese Communist Party (CCP), on Monday published its second commentary in two weeks vowing to intensify efforts to unleash the potential of AI.
"[AI] will become an important driving force in the new wave of technological revolution and industrial transformation, with a major impact on people's production and life," the commentary says.
The article, first flagged by the South China Morning Post, lists several areas where China could benefit from AI, such as daily office work, pharmaceuticals, and meteorology.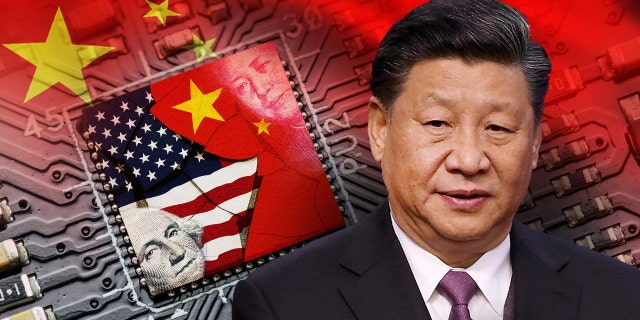 SENATE URGED TO PUNISH US COMPANIES THAT HELP CHINA BUILD ITS AI-DRIVEN 'SURVEILLANCE STATE'
The People's Daily's focus on AI comes as experts in the U.S. are warning of China's tech ambitions.
In a new report, the Center for Strategic and Budgetary Assessments concludes that, while the U.S. currently leads China in industrial might and national security technology, Beijing is on the offensive in areas like AI and believes it can be a global leader in the next decade.
"The United States has a powerful advantage because it played a central role in establishing the existing global techno-security order," the report states. "But the current revolution in global technology affairs offers a window of opportunity for China to stake a leadership claim on emerging domains such as 5G, AI, quantum technology, cybersecurity, clean energy, and biotechnology."
The term "techno-security" describes various innovations that can be applied to national security requirements.
According to the report, the U.S. needs to take action now to secure its stronger position or risk China catching up in the near future as it continues to close the technological gap between the two.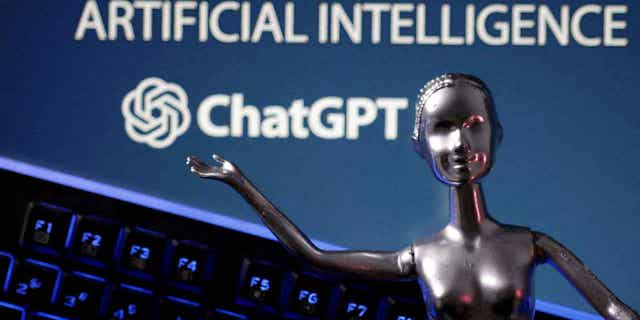 AI PROGRAM FLAGS CHINESE PRODUCTS ALLEGEDLY LINKED TO UYGHUR FORCED LABOR: 'NOT COINCIDENCE, IT'S A STRATEGY'
"The U.S. techno-security system remains better organized and structured for the long-term techno-security competition than China, but it cannot be complacent and needs to urgently address a raft of structural flaws in its system," the authors conclude. "As China ramps up its efforts to transform its techno-security capabilities and sets deadlines to achieve its goals over the next 5–10 years, the U.S. has only a limited window of opportunity to act."
Tai Ming Cheung, a co-author of the report and a professor at the University of California, San Diego, noted that China "is now doubling down" on AI, telling the U.S. Naval Institute's news website that the Chinese "think they have a real chance to lead" in this sector.
Since the AI tool ChatGPT was releasee in November, many observers both in and out of government have highlighted the strategic importance of tracking China's focus on developing AI to boost industrial productivity and its economy — the world's second largest.
In April, the Politburo, the CCP's decision-making body, said China should prioritize the "development of artificial general intelligence" and "create an ecosystem for innovation" while simultaneously trying to mitigate the risks of AI, according to a statement issued by state media outlet Xinhua summarizing the Politburo's quarterly meeting on the country's social and economic development.
According to the accounting and consulting firm PwC, China will benefit significantly from AI, which is set to contribute to a 26% increase in China's gross domestic product by 2030.
HOUSE DEMANDS AI UPDATE FROM PENTAGON AS THREATS FROM CHINA, OTHER ADVERSARIES PILE UP
However, the People's Daily noted that China still faces challenges, such as a lack of compute-in-memory chips, tough ethical questions, intellectual property rights, and potential issues for personal privacy and online fraud.
"The evolving nature of AI also poses certain risks," the commentary read. 
The Chinese government mouthpiece also called on governments and industry leaders to address the risks associated with AI.
CLICK HERE TO GET THE FOX NEWS APP
Chinese leaders are deliberating over a new law to target telecoms and online fraud using AI face swapping technology.
Meanwhile, the Biden administration has reportedly reached out to China about working together on international norms for AI in weapons systems — a potential new area of both cooperation and competition amid tensions between the two countries.