FIRST ON FOX: A Texas GOP House member introduced a bill to block federal bailouts for states or municipalities that implement reparations programs.
Texas Republican Rep. Brian Babin introduced the No Bailouts for Reparations Act last week, which would prohibit federal bailouts or financial assistance from going to states or municipalities operating programs giving reparations for slavery.
"American taxpayers shouldn't be forced to pay for radical, race-based 'reparation' payments to please the woke Left," Babin told Fox News Digital.
ATLANTA REPARATIONS TASK FORCE MEMBER SAYS COUNTRY MUST MOVE FORWARD RACIALLY: 'HAVE TO LET GO OF THE PAST'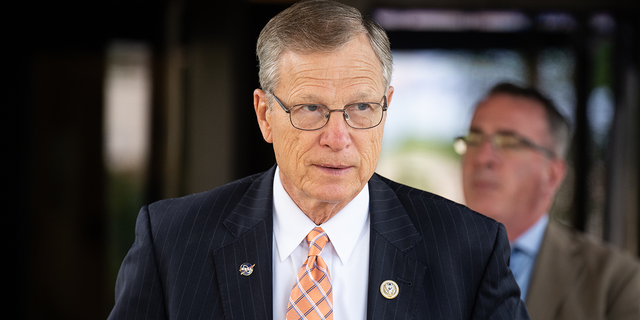 "My bill ensures that government entities enacting reparation laws based on race, ethnicity, national origin, or slavery cannot receive federal bailouts," the Texas Republican continued.
According to Babin's bill, the U.S. government, "including the Federal Reserve System and independent agencies, may not provide any loan, grant, or other form of financial assistance to the government of any State or political subdivision thereof, or any agency or instrumentality of such a State or political subdivision, that enacts into law any program providing reparations on the basis of slavery; or race, ethnicity, national origin, or historical practices related thereto."
The bill also "shall only apply to the unit of government so enacting a reparations program."
Backing the bill are 13 of Babin's GOP colleagues, including fellow Texas Reps. Troy Nehls and Ronny Jackson, Rep. Burgess Owens of Utah, and Rep. Scott Franklin of Florida.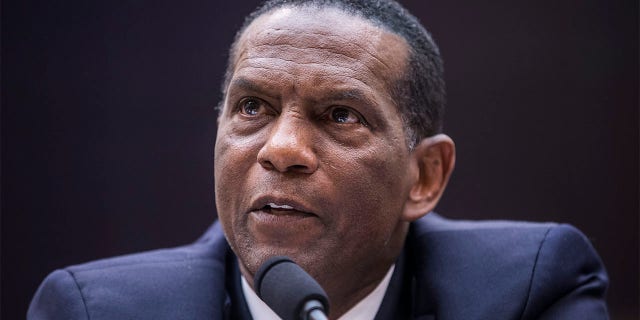 Babin's bill comes as the subject of reparations is being pushed in several states and cities, including California and Atlanta.
The most populated county in perhaps the country's most important swing state is taking on the fraught subject of reparations, and one of its task force members tells Fox News Digital its mission is part of why the U.S. is unique in the world.
In Fulton County, Georgia, the task force has been appropriated $250,000 to investigate the county's past and whether it should financially atone for past transgressions against its Black population.
"Of all the places I've been, I've never been anywhere where the society has taken such an effort to, in blood and treasure, correct past wrongs," task force member Mike Russell told Fox News Digital this week. "And I'm very proud of that as an American. The system is not perfect. I would never tell anybody that. But I tell people this all the time. Folks leave places where everybody looks exactly like them and are literally dying to get here. There's a reason for that. And that is because the United States still is a land of opportunity, and we have done a tremendous job, not a perfect job, a tremendous job of correcting past wrongs."
CLICK HERE TO GET THE FOX NEWS APP
The panel is investigating the county's ties to slavery, what properties the county may have confiscated illegally from Black owners, and the use of illegal prison labor from the county's confinement facilities. To piece together the historical record, they are relying on documents like land leases, prison records and private citizens coming forward with family documents.
There is also the politics of the situation; reparations are a highly divisive topic, with many opponents saying the topic seeks only to divide races further and is unfair to modern people who have committed no wrongdoing. The Fulton County board was not unanimous, voting 4-to-3 to fund the task force in January. Fox News contributor Leo Terrell called a reparations push in California "unconstitutional" and "outrageous."
Fox News Digital's David Rutz contributed reporting.