EXCLUSIVE: Republican Rep. Darrell Issa said President Biden "lied" about his involvement in his son Hunter Biden's business dealings, and slammed the White House Counsel's office for providing a "shield" to protect against answers to questions on the matter. 
Issa, R-Calif., in an interview with Fox News Digital, pointed to the White House's apparent shift in messaging after the House Ways and Means Committee released testimony last week from two IRS whistleblowers who alleged the Justice Department was influenced by politics in its investigation into Hunter Biden; slow-walked the probe; blocked questioning about Joe Biden and his involvement; and more.
Last week, White House press secretary Karine Jean-Pierre began fielding questions on whether the president was involved in his son's business dealings–questions she then directed to the White House Counsel's office.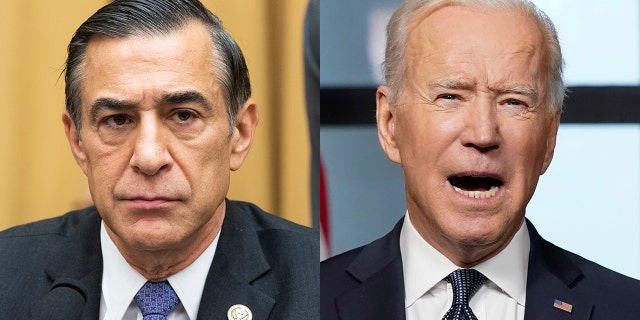 BIDEN DENIES LYING ABOUT HUNTER BIDEN BUSINESS DEAL CONVERSATIONS
"When the White House spokesperson gets caught in what turns out to be untrue, lawyering up becomes the standard," Issa told Fox News Digital. 
"For months and months, both the president and, on his behalf, spokespeople, have been saying the president did not have business communications with his son Hunter Biden," Issa said. "It switched just a couple of days ago now—it switched to he was 'never in business' with his son." 
"Huge difference," Issa continued.
"What we can take from the change is that it is no longer considered to be true that he did not have communications with his son," Issa said, pointing to recent reporting of emails, messages, and alleged conversations that have involved the president himself in discussions related to Hunter Biden's business ventures.
KARINE JEAN-PIERRE SPARS WITH REPORTERS, REFUSES TO ANSWER HUNTER BIDEN QUESTIONS IN TESTY EXCHANGES
Meanwhile, Issa also went on to tell Fox News Digital that the White House Counsel's office is "providing a shield because the White House Counsel is not answering the questions."
"The White House spokesperson is supposed to answer questions, and when they refer a question to a non-answer, that becomes the obstruction," Issa said.
But Issa stressed that the White House's "story has changed."
"It is clear that the president has lied—he has lied as to his relationship with Hunter Biden in business dealings that netted initially tax-free millions of dollars to Hunter Biden," he said.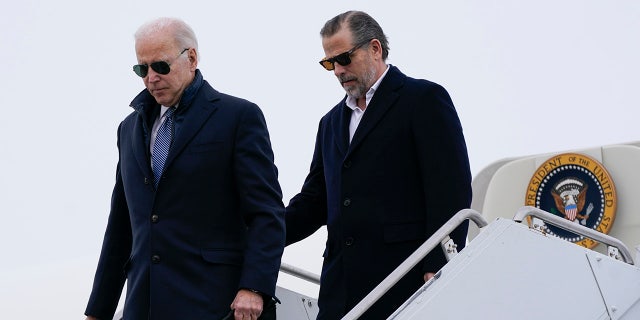 A spokesperson for the White House Counsel's Office told Fox News Digital: "The President was never in business with his son."
The president, when asked directly on Monday whether he lied about not having communication with his son regarding his business dealings, said: "No."
Issa's comments come after an IRS whistleblower shared a WhatsApp message from 2017 in which Hunter Biden allegedly told a Chinese business associate that he and his father would ensure "you will regret not following my direction."
"I am sitting here with my father, and we would like to understand why the commitment made has not been fulfilled," Hunter Biden told Henry Zhao, the director of Chinese asset management firm Harvest Fund Management, in the message provided by IRS whistleblower Gary Shapley. "And, Z, if I get a call or text from anyone involved in this other than you, Zhang or the chairman, I will make certain that between the man sitting next to me and every person he knows and my ability to forever hold a grudge that you will regret not following my direction."
The House Ways and Means Committee released that testimony after the Justice Department announced that Hunter Biden will plead guilty to two misdemeanor counts of willful failure to pay federal income tax as part of a deal that is expected to keep him out of prison. 
The president's son also agreed to enter into a pretrial diversion agreement with regard to a separate charge of possession of a firearm by a person who is an unlawful user of or addicted to a controlled substance.