FIRST ON FOX: The House Weaponization Subcommittee says the Cybersecurity and Infrastructure Security Agency (CISA) has "facilitated the censorship of Americans directly" and through third-party intermediaries during the Biden administration. 
Fox News Digital first obtained a new committee report Monday, stemming from the panel's ongoing investigation into government-induced censorship on social media. The report focuses on CISA's alleged work ahead of the 2020 election and the 2022 midterm elections. 
JORDAN SUBPOENAS BIG TECH CEOS FOR RECORDS ON 'COLLUSION' WITH BIDEN ADMIN TO 'SUPPRESS FREE SPEECH'
The committee, led by Chairman Jim Jordan, R-Ohio, obtained non-public documents which lawmakers say reveals CISA "expanded its mission to surveil Americans's speech on social media, colluded with Big Tech and government-funded third parties to censor by proxy, and tried to hide its plainly unconstitutional activities from the public."
The report states that CISA engaged in "surveillance," by expanding its mission from cybersecurity to monitor foreign "disinformation" to eventually monitor "all 'disinformation,' including Americans' speech."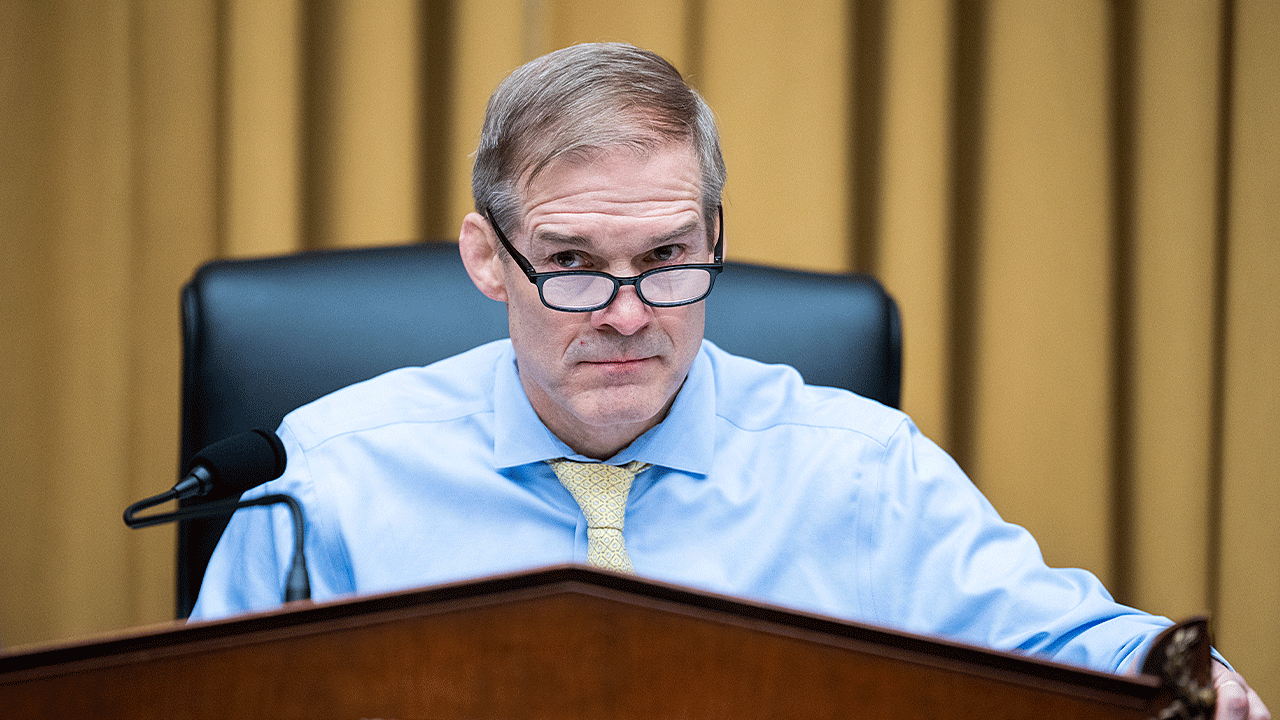 It also says CISA "exploited its connections with Big Tech and government-funded non-profits to censor, by proxy, in order to circumvent the First Amendment's prohibition against government-induced censorship." Specifically—the report says CISA-funded entities created reporting portals which "funneled 'misinformation' reports from the government directly to social media platforms."
The report also alleges CISA engaged in "cover-ups" by trying to "cover their tracks ad cover up CISA's censorship of domestic speech and surveillance of American citizens' social media activity.
"This included scrubbing CISA's website of references to domestic 'misinformation' and 'disinformation,'" the report states.
CISA, which was founded in 2018, was intended to be an agency focused on protecting critical infrastructure and guarding against cybersecurity threats.
"In the years since its creation, however, CISA metastasized into the nerve center of the federal government's domestic surveillance and censorship operations on social media," the report states.
The subcommittee found that by 2020, CISA "routinely reported social media posts that allegedly spread 'disinformation' to social media platforms."
By 2021, CISA had a formal "mis, dis, and malformation" (MDM) team. And by 2022 and 2023, the subcommittee alleged that CISA "attempted to camouflage its activities, duplicitously claiming it serves a purely 'informational' role."
"Although CISA's efforts to police speech are highly troubling overall, one particularly problematic aspect is CISA's focus on 'malformation,'" the report states. "According to CISA's own definition, 'malformation is based on fact, but used out of context to mislead, harm or manipulate."
JORDAN DEMANDS BIG TECH RECORDS DETAILING 'COLLUSION' WITH BIDEN ADMIN TO CENSOR CONSERVATIVES
The report points out that malformation is "factual information that is objectionable not because it is false or untruthful, but because it is provided without adequate 'context'—context as determined by the government."
CISA's adivsory MDM Subcommittee has since disbanded, according to the report, but "brought together government, Big Tech, and academic misinformation 'experts.'" Those experts included a former chief legal officer of Twitter—Vijaya Gadde; a former assistant general counsel and legal advisor for the CIA; and a professor for the University of Washington's Center for an Informed Public.
The report states that in January 2021, after President Biden took office, CISA "transitioned" to "promote more flexibility to focus on general MDM."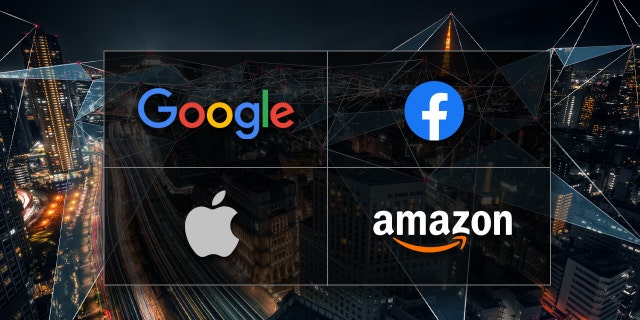 "In doing so, CISA admitted that its focus was no longer exclusively on 'countering foreign influence,' but was also targeting MDM originating from domestic sources," the report states.
According to the report, individuals on the MDM advisory team sought to "disguise the true nature" of its work.
One email obtained by the committee, written by a member of the MDM advisory team in May 2022, stated: "It's only a matter of time before someone realizes we exist and starts asking about our work."
That individual suggested finding time to speak with CISA communications and legislative officials to discuss "how we socialize what we're doing." 
"It would be good to be proactive in telling our story rather than reacting to how someone else decides to portray it, right?" The email states. "I know neither of us has time for this, but I am telling myself that it might save us time in the long run!"
Days later, the MDM advisory team discussed its "commitment to transparency but expressed concern" for its efforts and "cautioned the group on how to communicate their ongoing work."
Meanwhile, the report states that after the committee began issuing subpoenas to Alphabet, Amazon, Apple, Microsoft, and Meta in February 2023, CISA "scrubbed its website of references to domestic MDM." The website had previously described the threats posed by both foreign and domestic MDM.
Now, it only references "Foreign Influence Operations and Disinformation." 
The report goes on to state that CISA was working with federal partners to "mature" a whole-of-government approach to curbing alleged misinformation and disinformation. The report also states CISA considered creating an anti-misinformation "rapid response team" capable of physically deploying across the U.S.
MUSK PROVES HUNTER BIDEN CENSORSHIP CAME FROM COLLUSION AMONG BIDEN CAMPAIGN, LAW ENFORCEMENT AND TWITTER
The subcommittee also found that CISA moved its "censorship operation" to a CISA-funded non-profit, after the agency and the Biden administration were sued in federal court. 
The report also states CISA wanted to use that CISA-funded nonprofit— The Center for Internet Security (CIS)—as a "mouthpiece" to "avoid the appearance of government propaganda."
The report states that CISA funds CIS—including spending $27 million in FY 2024 for CIS' Elections Infrastructure Information Sharing & Analysis Center.
MUSK REVEALED EXTENT OF HUNTER BIDEN CENSORSHIP BY RELEASING TWITTER FILES
"CISA still has not adequately complied with a subpoena for relevant documents, and much more factfinding is necessary," the report states. "In order to better inform the Committee's legislative efforts, the Committee and Select Subcommittee will continue to investigate CISA's and other Executive Branch agencies' entanglement with social media platforms."
Jordan and Republicans' investigation comes after Republicans have sounded the alarm for years on Big Tech censorship and bias against conservatives.
Jordan's committee has vowed to continue investigating the matter.
CISA did not immediately respond to Fox News Digital's request for comment.