House Republicans are divided over a recent proposal to expunge former President Trump's second impeachment from the House records, with many lawmakers concerned it could harm them in upcoming elections.
House Republican Conference Chair Elise Stefanik and Rep. Marjorie Taylor Greene, R-Ga., proposed the largely symbolic move last week. It remains to be seen whether they have the votes to move forward, however, as some GOP members are outright opposed to the effort and others harbor campaign concerns.
CNN's Manu Raju asked Rep. Don Bacon, R-Neb., whether he would support the move last week.
"Not at this point, no," Bacon responded. "It sounds a little bit weird to me. It is what it is, it happened."
SEN. VANCE BLOCKS BIDEN'S DOJ NOMINEES IN RESPONSE TO TRUMP INDICTMENT: 'THIS MUST STOP'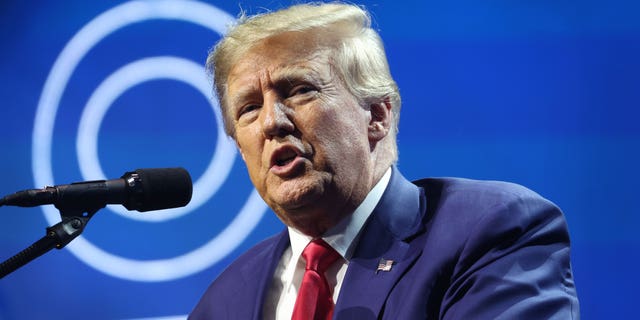 Meanwhile, Reps. Dan Newhouse, R-Wash., and David Valadao, R-Calif., both voted to impeach Trump following Jan. 6, 2021 and are sure to oppose any effort to remove the stain.
The debate comes as Trump is facing an entirely new set of charges as part of Special Counsel Jack Smith's investigation into the former president. Trump has pleaded not guilty to 37 federal charges relating to his alleged mishandling of classified documents.
HOW THE TRUMP INDICTMENT PUTS OUR COUNTRY ON TRIAL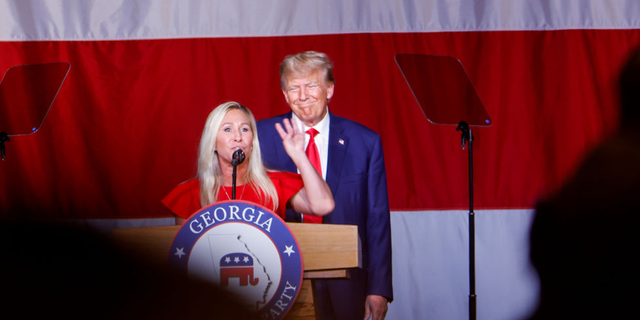 MARCO RUBIO WARNS US WILL PAY 'TERRIBLE PRICE' FOR TRUMP INDICTMENT: 'YOU THINK THIS ENDS HERE?'
Stefanik called the June 13 arraignment a "dark day for our country" as "Joe Biden continues to fully weaponize the federal government against President Trump, his leading opponent for the White House in 2024."
"America was founded on the principle of equal justice under law," the New York Republican continued. "The American people see the glaring double standard: one set of rules if your last name is Biden or Clinton and another set of rules for everyone else. It's never been more important that we unite behind President Trump's historic campaign to win the White House, to restore the rule of law, and save our Republic. God bless America, President Trump, and all those targeted by Biden's regime as we continue our efforts to end this corrupt political weaponization and stop the deep state."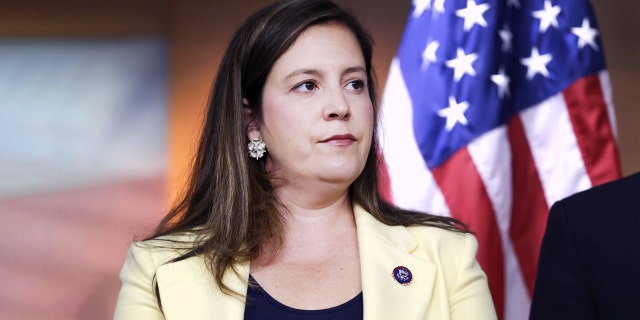 CLICK HERE TO GET THE FOX NEWS APP
The charges against Trump include willful retention of national defense information, conspiracy to obstruct justice and making false statements. It is the first time in U.S. history that a former president has faced federal criminal charges.