FIRST ON FOX: The largest police union in the state of Florida announced Monday that it is backing Gov. Ron DeSantis for president after previously supporting former President Trump.
In a press release announcing the presidential endorsement, Florida Police Benevolent Association President John Kazanjian called DeSantis the "most effective governor in the nation" who will "make public safety a top priority in the White House."
"In major cities and communities across America, many Americans are grappling with increased crime rates that not only jeopardize public safety, but also threaten the quality of life in their communities," Kazanjian said. "The ideological experiment of defunding the police and scapegoating law enforcement for America's social problems has failed."
Kazanjian called DeSantis the "one candidate for president who has a proven track record in enhancing public safety and investing in the essential men and women who help maintain public safety every day.
"For the over 30,000 men and women in the Florida Police Benevolent Association, the choice for us could not be clearer," he said.
PRO-DESANTIS SUPER PAC RAILS AGAINST 'WOKE' IDEOLOGY IN NEW AD: 'EXISTENTIAL THREAT TO OUR SOCIETY'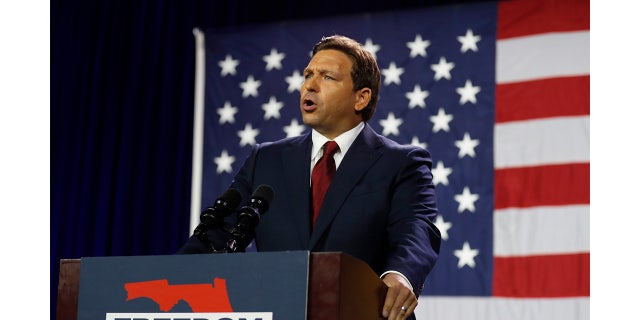 "Governor Ron DeSantis and his administration have made Florida a law-and-order state, by investing in and supporting the thousands of law enforcement officers, who serve on the front lines in keeping our communities safe and secure."
The press release outlined several actions taken by DeSantis to strengthen law enforcement in Florida, including investing over $100 million to increase salaries of officers and investing $20 million to support the fight against fentanyl overdoses.
"Governor DeSantis has made Florida a destination for all Americans to live safely and freely," the release states. "He is one of the most effective Governors in the nation and he will take his proven track record to the White House, where he will continue to have the backs of law enforcement officers and make public safety a top priority."
DESANTIS ENDORSED BY 15 SOUTH CAROLINA LAWMAKERS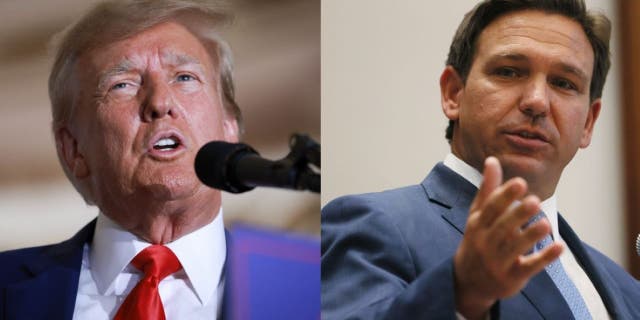 The police union endorsed Trump in 2020.
Fox News Digital reached out to the Trump campaign for comment but did not immediately receive a response.
DeSantis was on the campaign trail in Eagle Pass, Texas, on Monday outlining his immigration plan and blasting the Biden administration for not doing more to address the crisis.
CLICK HERE TO GET THE FOX NEWS APP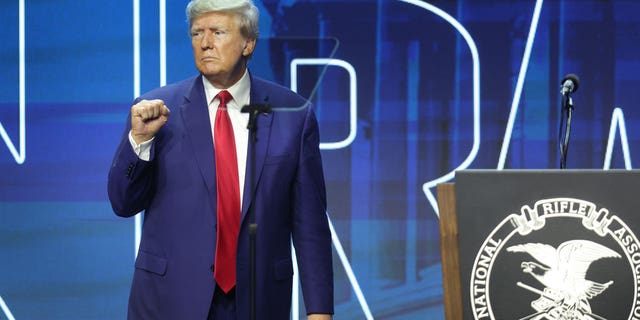 "On Jan. 20, 2025, we will be on a mission to stop the invasion at our southern border to fight the drug cartels that are poisoning our citizenry, to build the border wall, and to reestablish the sovereignty of this nation," DeSantis said during the announcement. "We are done with promises. We are done with slogans. Now is the time for action. No excuses. We will get the job done."