Democrat members of the California state Senate walked out of the chamber after Republicans honored former Trump administration Acting Director of National Intelligence Richard Grenell.
Grenell, who is gay, was honored by the chamber Republicans amid LGBT Pride Month, but that didn't sit well with some Golden State Senate Democrats.
Several of the California upper chamber Democrats – who control the Senate majority – walked off the Senate floor after Grenell was recognized as "the first openly gay presidential Cabinet member."
PUNCHES THROWN AT CALIFORNIA SCHOOL IN PROTEST OVER LGBTQ+ CURRICULUM, PRIDE MONTH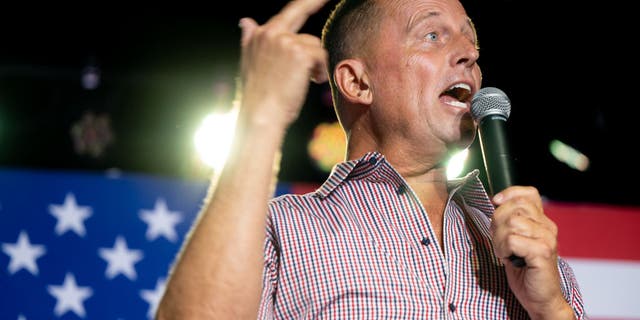 California Senate Republicans, however, were more receptive to the nation's former ambassador to Germany, with support from Minority Leader Brian Jones as well as State Assembly members Bill Essayli, Tom Lackey and Greg Wallis.
Essayli told Fox News Digital that when "Democrats walked off the Senate floor in protest of Ambassador Ric Grenell, it highlighted their intolerance toward anyone in the gay and lesbian community that doesn't agree with their far-left political ideology."
"The fact they would not even acknowledge the first openly gay presidential Cabinet member in United States history proves they really only care about advancing an anti-American and pro-Marxist agenda," Essayli said.
Democrat state Sen. Scott Wiener was one of the California upper chamber lawmakers to leave amid Grenell's recognition. He said he believes the former Trump acting Cabinet member's acknowledgment in the state Senate was GOP retaliation for Democrats recognizing controversial drag group the Sisters of Perpetual Indulgence on the chamber floor.
"This is their way of celebrating Pride, by bringing in a guy who is truly a self-hating gay man, who takes tons of anti-LGBTQ positions," Wiener said Monday. "There are plenty of gay Republicans who don't do the unhinged things that [Grenell] does. I'm not lumping all gay Republicans together – he is a particularly vile person."
Wiener also attacked the former Trump administration official with claims that he is a "scam-artist pink washer" in a tweet to which Grenell responded.
"It's an honor to be your enemy," Grenell wrote. "You are a radical voice against common sense, decency and parental rights."
"You are an apologist for pedophilia [and] child abuse – and you undermine American values," he continued.
After his recognition, Grenell joined chamber Republicans in a press conference and torched Democrat policies and "the gay left mafia."
"Inherent in the word 'tolerance' is 'tolerate,'" Grenell said. "It doesn't mean you agree with it, it means that you tolerate someone else's opinion."
"That means that you don't get up and walk out when they are being honored," he continued. "They just couldn't be in the same room as someone who annihilates their world view."
Grenell was asked if he thought it was intolerant for Republicans to walk out on the Sisters of Perpetual Indulgence, to which the former ambassador said he has friends on the left and that he "doesn't run out of the room" when confronted with opposing views.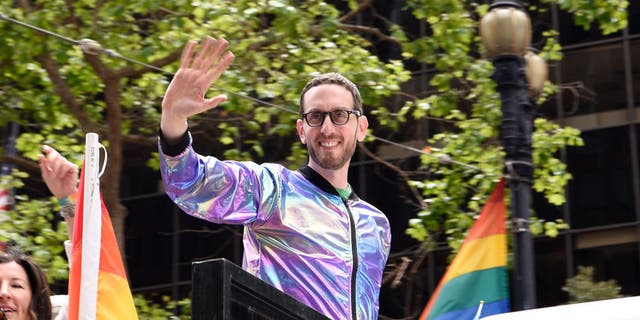 Other chamber Democrats left as well, including state Sens. Caroline Menjivar, Susan Talamantes Eggman and Senate President pro-tempore Toni Atkins, who is openly gay.
Atkins said that while she and her Democrat colleagues "absolutely oppose the toxic polarization that Richard Grenell embodies," they did not ask that he be uninvited.
"Senate Democrats are strong enough in our beliefs to recognize there are others with different perspectives," the Democrat who walked off the California Senate floor said.
CLICK HERE TO GET THE FOX NEWS APP
Grenell has called former President Donald Trump "the most pro-gay president ever" in his political career and boasts that he was the first openly gay Cabinet-level official in American history.
Meanwhile, Transportation Secretary Pete Buttigieg is the first openly gay Cabinet official to be confirmed by the Senate.