House Speaker Kevin McCarthy hinted Sunday at possibly opening an impeachment inquiry into Attorney General Merrick Garland if IRS whistleblower claims that the Justice Department interfered with the Hunter Biden probe are proved true.
Last week, the House Ways and Means Committee released transcripts of interviews with two IRS whistleblowers who claim decisions made during the probe by DOJ, FBI and IRS officials seemed to be "influenced by politics."
"We need to get to the facts, and that includes reconciling these clear disparities. U.S. Attorney David Weiss must provide answers to the House Judiciary Committee," McCarthy said Sunday on Twitter. "If the whistleblowers' allegations are true, this will be a significant part of a larger impeachment inquiry into Merrick Garland's weaponization of DOJ."
IRS Criminal Supervisory Special Agent Gary Shapley Jr., who oversaw the investigation, had testified to the Ways and Means Committee that he was told Weiss attempted to bring charges against Hunter Biden earlier on in the investigation in other districts, but was denied by DOJ leadership. Shapley also testified Weiss requested special counsel privileges and was denied by Garland.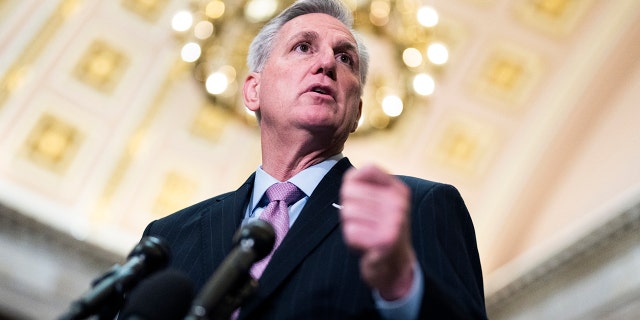 HUNTER BIDEN-LINKED ACCOUNT RECEIVED $5 MILLION DAYS AFTER THREATENING MESSAGES: 'SITTING HERE WITH MY FATHER'
Garland has adamantly denied these allegations. Weiss, in a June 7 letter to House Judiciary Committee Chairman Rep. Jim Jordan, R-Ohio., claimed he had "been granted ultimate authority over this matter, including responsibility for deciding where, when, and whether to file charges and for making decisions necessary to preserve the integrity of the prosecution, consistent with federal law, the Principles of Federal Prosecution, and Departmental regulations."
However, in a statement from his representatives on Friday, Shapley said that on Oct. 7, 2022 Weiss told six witnesses he did not have authority to charge in other districts and had thus requested special counsel status.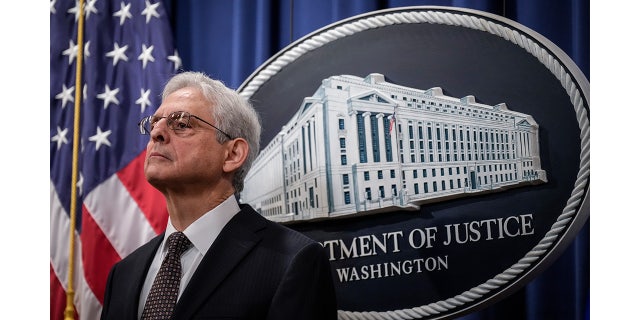 DOJ TOLD IRS NOT TO INTERVIEW JOE BIDEN'S GRANDCHILDREN IN HUNTER PROBE TO AVOID 'HOT WATER': WHISTLEBLOWER
Shapley's version was "independently and contemporaneously corroborated" in a now-public email now by the witnesses, the legal team said.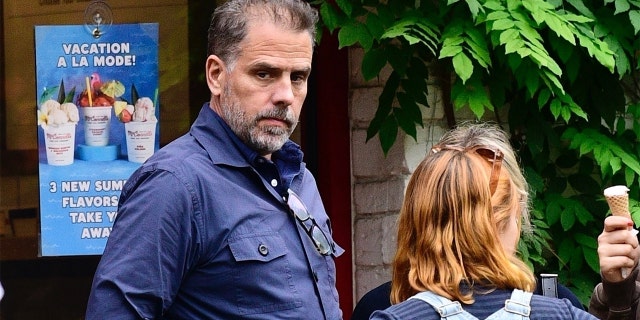 HUNTER BIDEN EXPENSED PROSTITUTES, SEX CLUB TO 'CONSULTING' BUSINESS ON 2018 TAX RETURNS: IRS WHISTLEBLOWER
Witnesses included Baltimore FBI Special Agent in Charge Tom Sobocinski and Assistant Special Agent in Charge Ryeshia Holley, IRS Assistant Special Agent in Charge Gary Shapley and Special Agent in Charge Darrell Waldon, the legal team said.
CLICK HERE TO GET THE FOX NEWS APP
"Mr. Shapley would have no insight into why Mr.Weiss's would make these statements at the October 7, 2022 meeting if they were false," the meeting said. "That Mr. Weiss made these statements is easily corroborated, and it is up to him and the Justice Department to reconcile the evidence of his October 7, 2022 statements with contrary statements by Mr. Weiss and the Attorney General to Congress."
In a press conference Friday, Garland responded to the whistleblower allegations saying, "I certainly understand that some have chosen to attack the integrity of the Justice Department, and its components, and its employees, by claiming that we do not treat like cases alike.
"This constitutes an attack on an institution that is essential to American democracy and essential to the safety of the American people," he said. "Nothing could be further from the truth. You've all heard me say many times that we make our cases based on the facts and the law. These are not just words. These are what we live by."
He added that the FBI, U.S. Marshals as well as agents with the DEA, ATF "protect the American people and secure its safety.
"Our cases are based on their work," he said. "I could not be more proud to work with them."