U.S. spy agencies reportedly obtained intelligence in mid-June that Wagner mercenary chief Yevgeniy Prigozhin was planning "armed action" against Russian establishment. 
The Washington Post reported Saturday, citing several U.S. officials, that Prigozhin even warned the White House and other U.S. agencies of his plot "so that they were not caught off guard."
The officials said senior leadership at the Pentagon, State Department, and in Congress were briefed on the intelligence within the past two weeks, though the exact timing of Prigozhin's plot had remained unclear up until the Wagner leader's takeover of military command and tank run toward Moscow Friday and Saturday. 
There was reportedly "high concern" in Washington over the potential prospects of what would become of Russia's nuclear arsenal if President Vladimir Putin was removed from power and if there would be "civil war" in Russia. 
WAGNER CHIEF ORDERS TROOPS TO TURN AROUND FROM MOSCOW 'TO AVOID BLOODSHED'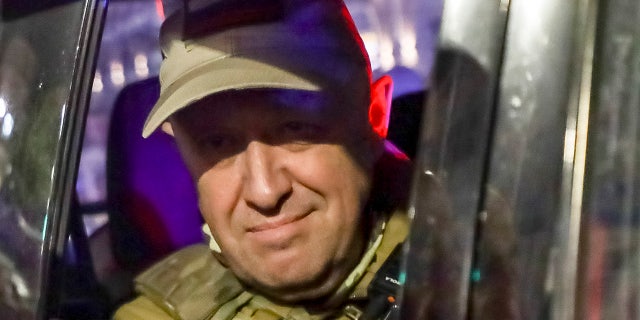 Prigozhin, referred to as "Putin's chef" due to his catering contracts with the Kremlin, had publicly protested the Russian Defense Ministry's June 10 order that all volunteer detachments would have to sign contracts with the government, viewing the directive as an attempted takeover of the Wagner mercenary troops who played an important tactical role in Putin's military campaign in Ukraine. A senior Ukrainian official told the Post that the Ukrainian military had been monitoring Prigozhin after the June 10 announcement and "increasingly believed that he might mobilize forces against Moscow," though that person claimed to not have been aware of the U.S. sharing similar intelligence with Kyiv. 
"Tensions between the Wagner Group and the Russian Ministry of Defense are no secret," a senior Biden administration official told the Post, without commenting on the U.S. intelligence. "We have all seen Mr. Prigozhin publicly criticize, warn, and even threaten the Russian military on any number of occasions."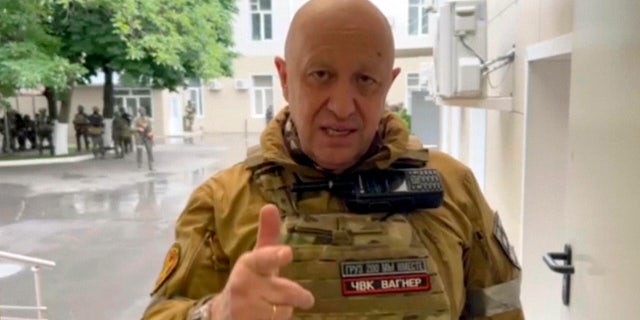 Prigozhin had accused Russian Defense Minister Sergei Shoigu of ordering an attack on his mercenaries and called to "put an end" to Shoigu leadership, the Post reported. 
WAGNER GROUP: WHAT TO KNOW ABOUT RUSSIAN MERCENARY GROUP IN UKRAINE
Even as his fighters moved swiftly toward Moscow on Saturday, Prigozhin did not criticize Putin directly and instead claimed his aim was to oust the Russian defense establishment which he has denounced as corrupt and incompetent, complaining that it undermined his forces fighting in Ukraine, the Associated Press noted.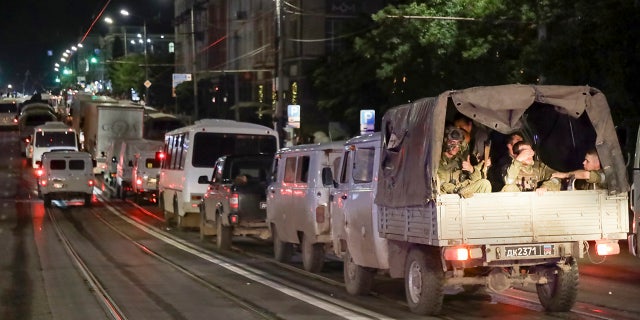 Prigozhin, who reportedly came within 120 miles of Moscow before the agreement was reached, on Sunday was uncharacteristically silent as his Wagner private army forces pulled back from Russian cities after a Kremlin announcement that he agreed to depart for Belarus, according to the AP, which assesses that it remains unclear whether he's actually there.
CLICK HERE TO GET THE FOX NEWS APP
A deal – reportedly negotiated with Belarusian President Alexander Lukashenko, a staunch ally of Putin – removes Prigozhin's control of Wagner, but it is unclear whether any of his fighters would follow him to Belarus, either out of a sense of loyalty or due to dismay with being absorbed into the Russian military as contract soldiers. 
The Associated Press contributed to this report.