Hunter Biden's attorney is responding to testimony from an IRS whistleblower who claims that the agency obtained a WhatsApp message in which the president's son invoked his father's name.
IRS Criminal Supervisory Special Agent Gary Shapley Jr., who oversaw the agency's investigation into Hunter Biden, claims the agency obtained a message from WhatsApp dated July 30, 2017, from Hunter Biden to Henry Zhao, CEO of Harvest Fund Management, where the president's son claimed that he was with his father in an attempt to pressure Zhao to fulfill a commitment.
"I am sitting here with my father and we would like to understand why the commitment made has not been fulfilled. Tell the director that I would like to resolve this now before it gets out of hand, and now means tonight," Hunter Biden allegedly wrote. 
Christopher Clark, an attorney for Hunter Biden, said in a statement to Fox News Digital that the claims are very misleading.
HUNTER BIDEN USED HIS FATHER'S NAME TO EXTORT CHINESE BUSINESS PARTNER: IRS WHISTLEBLOWER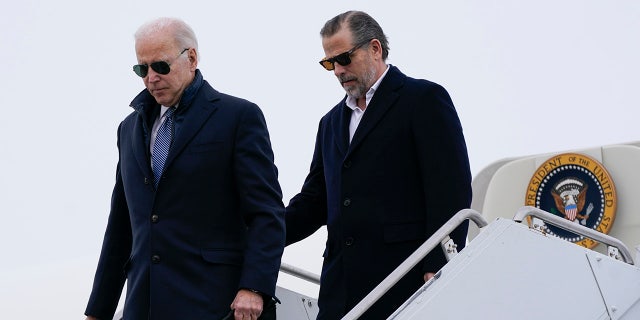 "Biased and politically-motivated, selective leaks have plagued this matter for years. They are not only irresponsible, they are illegal. A close examination of the document released publicly yesterday by a very biased individual raises serious questions over whether it is what he claims it to be. It is dangerously misleading to make any conclusions or inferences based on this document," Clark said. "The DOJ investigation covered a period which was a time of turmoil and addiction for my client." 
FBI BIDEN BRIBERY DOC NEVER MADE IT TO IRS INVESTIGATORS, WHISTLEBLOWER CLAIMS: 'INFLUENCED BY POLITICS'
Clark also said that "[a]ny verifiable words or actions of my client in the midst of a horrible addiction are solely his own and have no connection to anyone in his family."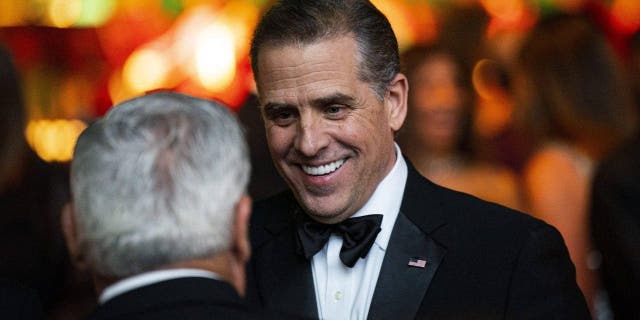 "An extensive, five-year long investigation conducted by the United States Department of Justice (DOJ) concluded this week, which resulted in my client taking responsibility for two instances of misdemeanor failure to file tax payments, as well as a firearm charge, which will be subject to a pretrial diversion agreement. As his attorney through this entire matter, I can say that any suggestion the investigation was not thorough, or cut corners, or cut my client any slack, is preposterous and deeply irresponsible," he added.
"And, Z, if I get a call or text from anyone involved in this other than you, Zhang, or the chairman, I will make certain that between the man sitting next to me and every person he knows and my ability to forever hold a grudge that you will regret not following my direction," the alleged WhatsApp message from Hunter Biden said. 
"I am sitting here waiting for the call with my father," he said.
DOJ, FBI, IRS INTERFERED WITH HUNTER BIDEN PROBE, ACCORDING TO WHISTLEBLOWER TESTIMONY RELEASED BY GOP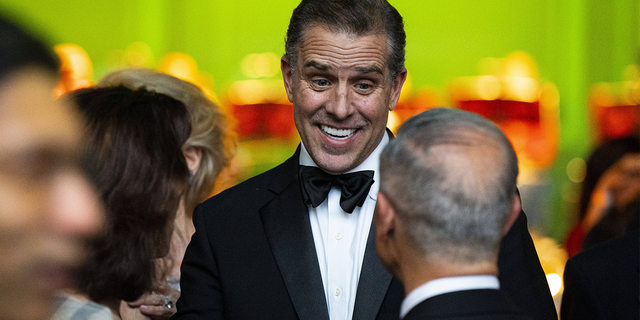 Mark Lytle, an attorney for Shapley, told Fox News on Friday that his client "wanted to just bring this out to the public as a whistleblower in a protective fashion so that everybody could judge it."
Lytle also noted that according to Shapley, the WhatsApp messages were obtained through a search warrant.
"It's important to note that this WhatsApp message did not come from the laptop or any nefarious source. Gary Shapley testified that they did a search warrant. They got a hold of Hunter Biden's iCloud account and they did a search warrant to Apple, to the Apple Cloud, where they accessed Hunter Biden's WhatsApp messages, Imessages and other information. And so this is credible. This comes from a credible source, and it's information that's very relevant to the dealings with the Chinese energy company and the income that Hunter Biden received," Lytle said.
In response to the whistleblower allegations, Ian Sams, a spokesperson for the White House Counsel's Office, told Fox News that the president wasn't involved with his son in business.
CLICK HERE TO GET THE FOX NEWS APP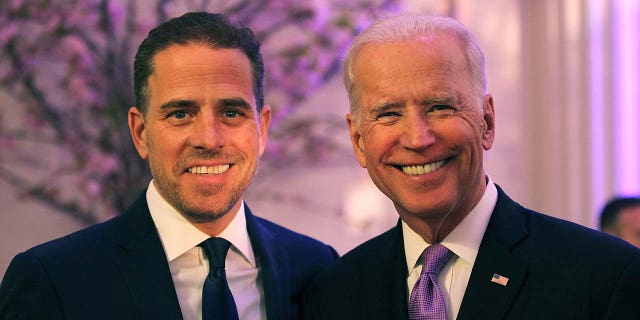 "As we have said many times before, the President was not in business with his son. As we have also said many times before, the Justice Department makes decisions in its criminal investigations independently, and in this case, the White House has not been involved. As the President has said, he loves his son and is proud of him accepting responsibility for his actions and is proud of what he is doing to rebuild his life," Sams said.
Fox News' Brianna Herlihy and Jon Street contributed to this report.