Hunter Biden, son of President Biden, and the Ukrainian energy firm where he served as a board member during his dad's vice presidency took steps to set up an account with a Maltese bank that was shut down by the government over money laundering concerns.
Hunter, who separately pleaded guilty on Tuesday to two misdemeanor tax violations and entered a pretrial diversion agreement regarding a felony gun charge, was part of discussions with top Burisma executive Vadym Pozharskyi about setting up a SataBank account in 2016, the Daily Mail reported Monday.
The U.S. Attorney's Office in Delaware started investigating Hunter, who served as a Burisma board member from April 2014 to April 2019, for potential violations of tax and money laundering laws in late 2018.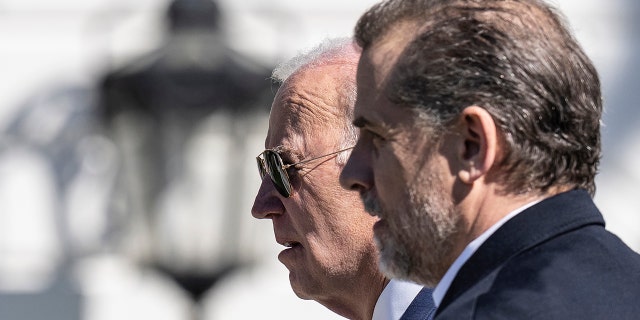 Around the same time that investigation was launched, the Malta Financial Services Authority (MFSA) in October 2018 froze the assets of SataBank due to money laundering concerns within the bank's operations. 
In December of last year, SataBank officially liquidated, the country's government announced.
Before its closure, and about two years into his lucrative tenure at Burisma, Hunter coordinated with Pozharskyi to set up a bank account, reportedly at SataBank, which included submitting his passport and tax information.
"Dear colleagues, Hope, all is well," Pozharskyi wrote in an email to Hunter and others on April 28, 2016. 
"As I've already informed you before, Burisma will be opening an account at the Maltese bank and with that in mind, we would like to kindly ask you to provide the following: Certified true copies of passports, bank reference letter, utility bills showing proof of residential address (not more than three months old)," Pozharskyi wrote.
The email was addressed to Hunter, then-fellow Burisma board member Devon Archer, Eric Schwerin and Joan Mayer of Hunter's now-defunct firm Rosemont Seneca Partners, and Sebastian Momtazi, a Rosemont Seneca Partners associate who had a Burisma.com email address at the time.
Days later, Hunter told Pozharskyi, "We are working on this – I was traveling with my Dad and had my passport abroad last week."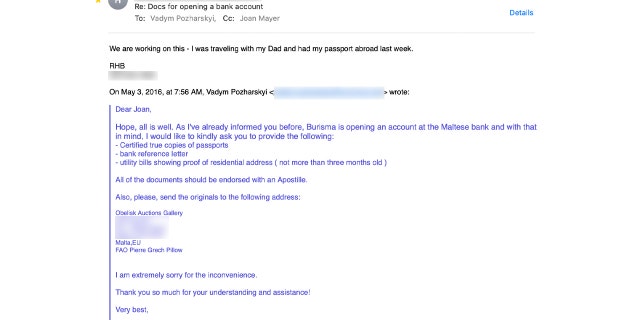 On May 13, 2016, Pozharskyi forwarded an email to Hunter and Mayer sharing SataBank's SWIFT code and address in Malta.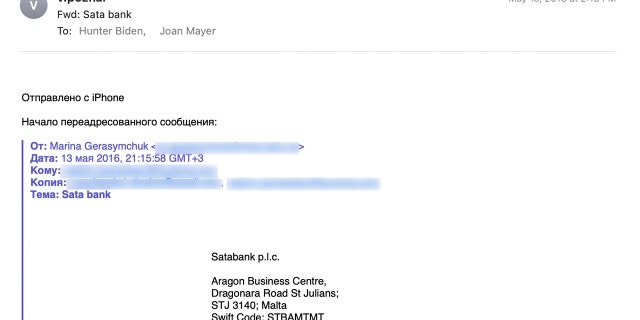 Later that night, Mayer emailed Pozharskyi about the documents needed to open the account.
"We are slowly getting there," she wrote. "Not sure this is helpful but attached is the color passport, utility bill and bank reference letter. … I just wanted to confirm what is required for 'a certified declaration of source wealth including profile?'"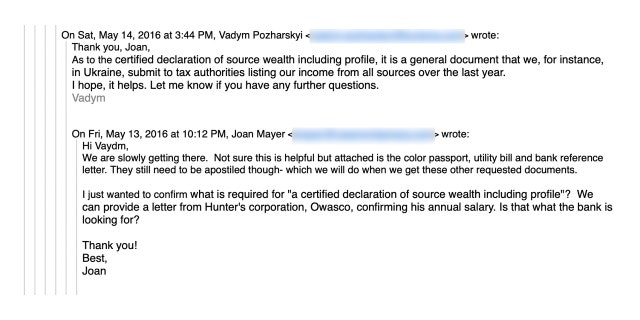 Pozharskyi responded, in part: "As to the certified declaration of source wealth including profile, it is a general document that we, for instance, in Ukraine, submit to tax authorities listing our income from all sources over the last year."
Pozharskyi later wrote that the bank needed resolutions signed by Hunter and Archer and then mailed to an auction house in Malta.
The auction house, Obelisk Auctions Gallery, belongs to Pierre Pillow, who was reportedly charged in 2020 with money laundering in a case involving Burisma. The case has been postponed as prosecutors await further evidence, the Times of Malta reported Tuesday.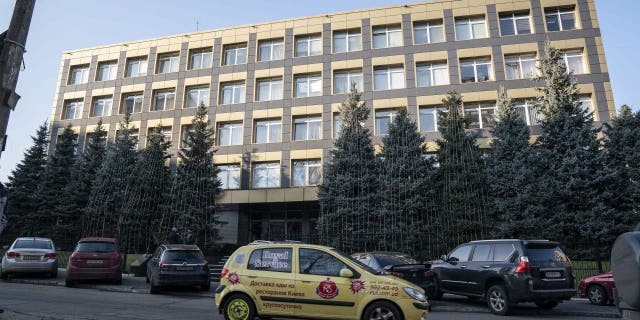 The Times of Malta reported it was "informed" that Hunter did not have any SataBank accounts in his own name, but Pillow's company PGP Trading did.
Pozharskyi wrote to the group on May 16, 2016, saying all the required documents had been received. 
"Thank you for bearing with us. All received!" Pozharskyi wrote.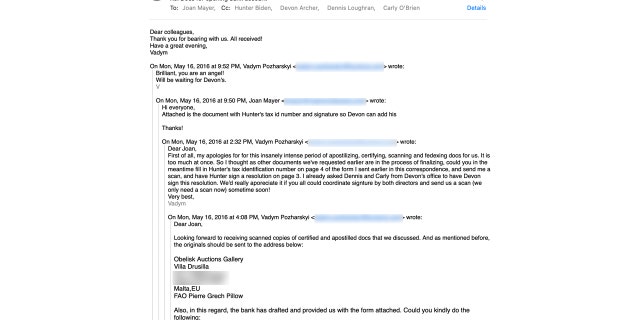 The House Oversight and Accountability Committee, which is investigating the Biden family's overseas business dealings, has said family members created more than 20 companies and received more than $10 million from foreign nationals while Biden served as vice president.
CLICK HERE TO GET THE FOX NEWS APP
The Satabank emails were first reported by Substack writer KanekoaTheGreat.
Pozharskyi and Hunter's lawyer did not respond to Fox News Digital's requests for comment.