Hunter Biden was listed among the guests invited to a White House state dinner Thursday night for Indian Prime Minister Narendra Modi and his wife. 
The invitation comes just two days after the 53-year-old's agreement to plead guilty to two misdemeanor counts of willful failure to pay federal income tax became public. 
"Despite owing in excess of $100,000 in federal income taxes each year, he did not pay the income tax due for either year," the U.S. Attorney for the District of Delaware David C. Weiss' office said Tuesday. 
Hunter Biden will also enter into a pretrial diversion agreement regarding a separate felony charge of possession of a firearm by a person who is an unlawful user of or addicted to a controlled substance.
HUNTER BIDEN SCHEDULED TO MAKE FIRST COURT APPEARANCE ON FEDERAL TAX CHARGES IN JULY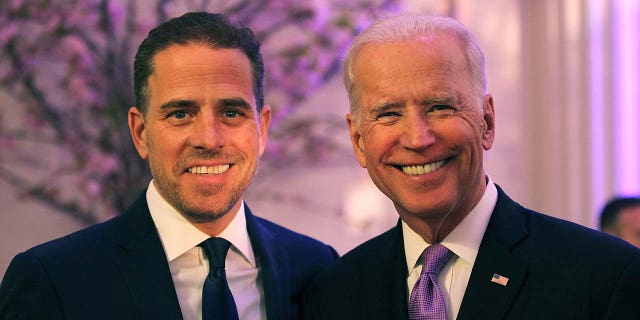 When asked about his son by a reporter Tuesday, the President Biden said: "I'm very proud of my son." He also gave a thumbs up after a reporter asked a similar question on Thursday. 
The White House reacted to the charges Tuesday morning.  
"The President and first lady love their son and support him as he continues to rebuild his life," White House spokesperson Ian Sams said in a statement. "We will have no further comment."
The president's brother James Biden, who has been investigated by Republicans over foreign family business deals, was also invited to the dinner Thursday that included around 400 guests. 
HUNTER BIDEN CRIMINAL TAX CASE ASSIGNED TO TRUMP-APPOINTED JUDGE IN DELAWARE 
Hunter Biden was at the Biden administration's first state dinner late last year for French President Emmanuel Macron.  
Hunter Biden's plea deal has sparked criticism from Republicans, some of whom have suggested he's getting a "sweetheart" deal because he's the president's son.
"It's no coincidence that less than a week after President Trump is arraigned by the DOJ, Hunter Biden is pleading guilty to a sweetheart deal with no jail time," Sen. Marsha Blackburn, R-Tenn., told Fox News Digital in a statement. "The DOJ is going for the low-hanging fruit by charging Hunter Biden with a gun felony and two tax misdemeanors, after years of slow walking their investigation."
CLICK HERE TO GET THE FOX NEWS APP
Other notable guests Thursday night include the president's daughter Ashley Biden, Hunter Biden's daughter Naomi Biden, Huma Abedin, Ralph Lauren, Tim Cook, Billie Jean King, M. Night Shyamalan and House Speaker Kevin McCarthy.