Hunter Biden, son of President Joe Biden, counted payments to prostitutes and dues for a sex club on his tax returns as expenses for his "consulting" business, according to whistleblower testimony to Congress.
On Thursday, that House Ways and Means Committee on Thursday released testimony from two IRS whistleblowers who said the Department of Justice, FBI and IRS had interfered with the investigation of the tax evasion case against Hunter Biden.
Gary Shapley, Jr., an IRS Criminal Supervisory Special Agent who oversaw the IRS probe into the president's son, testified that in 2018, Hunter Biden listed payments to prostitutes on his tax returns to the company Owasco P.C., which allegedly "brought in his consulting fees."
"There were multiple examples of prostitutes that were ordered basically, and we have all the communications between that where he would pay for these prostitutes, would book them a flight where even the flight ticket showed their name. And then he expensed those," Shapley testified.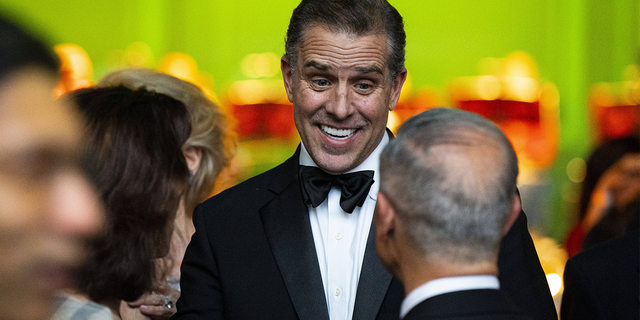 GARLAND DENIES INTERFERING WITH HUNTER BIDEN PROBE IN FIRST COMMENTS SINCE WHISTLEBLOWER CLAIMS RELEASED
Shapley said some flights were first class tickets, while others were on Frontier Airlines.
Shapley said that in Biden's 2018 tax return, which was filed late and not prepared until 2020, he was "expensing personal expenses, his business expenses."
"So, I mean, everything, there was a payment that — there was a $25,000 to one of his girlfriends and it said, "golf membership." And then we went out and followed that money it was for a sex club membership in LA."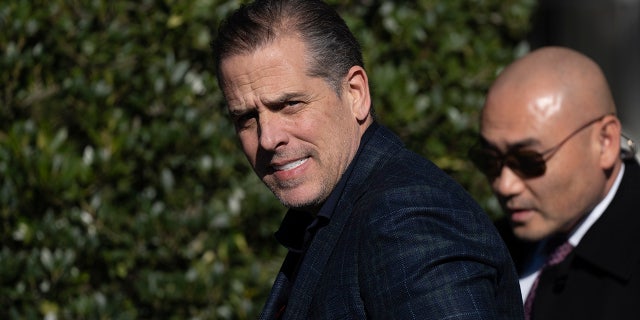 DEMOCRATS TRIED TO KEEP HUNTER BIDEN IRS WHISTLEBLOWER TESTIMONY SECRET
The Hunter Biden tax investigation — codenamed "Sportsman" — was opened in November 2018 as an "offshoot" of an IRS investigation into a "foreign-based amateur online pornography platform," Shapley told Congress. 
The probe into Hunter Biden's finances began in 2018 amid the discovery of suspicious activity reports regarding funds 
The investigation had previously been believed to have been predicated, in part, by suspicious transactions from "China and other foreign nations."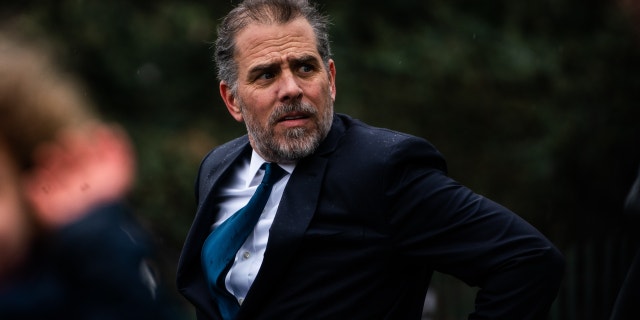 HUNTER BIDEN USED HIS FATHER'S NAME TO EXTORT CHINESE BUSINESS PARTNER: IRS WHISTLEBLOWER
"So the worst part about 2018 is that Hunter Biden's accountants are sitting there with him at a table, and they have all the numbers in front of them, right? The bank accounts in front of them and they are saying that, you know, you need to circle what are business expenses so that we know what to deduct," Shapley testified. 
"So it becomes apparent to the accountants during this interaction that he's putting things on here that aren't expenses, that aren't true business expenses," He said. 
"So the accountants create a representation letter that basically they said they have never done before. And they had him sign this document, and it was basically because they didn't believe what he was saying, but they didn't — if they were going to prepare his return, they had to listen to what he was saying. I mean, I guess they could have just chosen not to prepare his tax return, would have been their only out. But that was the type of conduct in 2018," he continued. 
Shapley testified that decisions in the case seemed to be "influenced by politics" and that "at every stage" of the probe were made that "had the effect of benefiting the subject of the investigation."
The revelations come on the heels of the Justice Department's announcement Tuesday that Hunter Biden will plead guilty to two misdemeanor counts of willful failure to pay federal income tax. 
The younger Biden also agreed to enter into a pretrial diversion agreement regarding a separate charge of possession of a firearm by a person who is an unlawful user of, or addicted to, a controlled substance.
CLICK HERE TO GET THE FOX NEWS APP
Ian Sams, spokesperson for the White House, said in statement reacting to the whistleblower revelations: 
"Since he took office and consistent with his campaign promise that he would restore the independence of the Justice Department when it comes to decision-making in criminal investigations, President Biden has made clear that this matter would be handled independently by the Justice Department, under the leadership of a U.S. Attorney appointed by former President Trump, free from any political interference by the White House. He has upheld that commitment."