The House Ethics Committee has issued more than 30 subpoenas for its probe into Rep. George Santos, R-N.Y., committee leadership revealed in an update. 
Chairman Michael Guest, R-Miss., and ranking member Rep. Susan Wild, D-Pa., announced Thursday the committee will expand its inquiry to include allegations that the embattled congressman fraudulently obtained unemployment insurance benefits. The new avenue of investigation came in response to a 13-count federal indictment brought against Santos in May, including seven counts of wire fraud, three counts of money laundering, one count of theft of public funds and two counts of making materially false statements to the House of Representatives.
Santos pleaded not guilty to the charges and has maintained his innocence even as some of his House colleagues have demanded Santos be expelled from Congress.
The wide-ranging ethics probe was established in February to determine whether Santos "engaged in unlawful activity with respect to his 2022 congressional campaign; failed to properly disclose required information on statements filed with the House; violated federal conflict of interest laws in connection with his role in a firm providing fiduciary services; and/or engaged in sexual misconduct towards an individual seeking employment in his congressional office." 
COURT UNSEALS NAMES OF GEORGE SANTOS' BOND GUARANTORS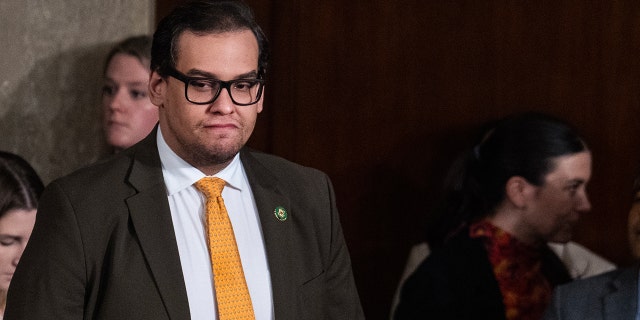 The joint statement by Guest and Wild said investigators will also consider whether Santos fraudulently obtained more than $24,000 in unemployment benefits during the COVID-19 pandemic. 
"On May 9, 2023, Representative Santos was indicted on federal charges in the U.S. District Court for the Eastern District of New York.  Most of the charges in the indictment were already in the jurisdiction of the [investigative subcommittee] ISC," they wrote. 
"In accordance with House Rule XI, clause 3(b)(9) and Committee Rule 18(e), the Committee voted to expand the jurisdiction of the ISC's inquiry to include counts IX-XI of the indictment, allegations that Representative Santos fraudulently obtained unemployment insurance benefits," the statement said. 
Federal prosecutors allege Santos in June 2020 wrongly claimed he had been unemployed since March that year and received benefits through April 2021. The indictment states during that time Santos was receiving a $120,000 salary as a regional director at a Florida-based investment firm. 
GEORGE SANTOS BECOMES TREASURER OF HIS OWN CAMPAIGN FOLLOWING INDICTMENT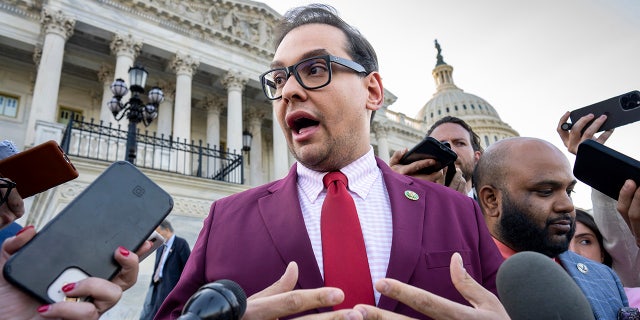 He also allegedly pocketed tens of thousands of dollars in campaign contributions, laundering it into his personal bank accounts so that he could pay down his debt and purchase designer clothes.
Since its formation in February, the Ethics panel's ISC has issued over 30 subpoenas and more than 40 voluntary requests for information related to the Santos probe. "The ISC is actively working to resolve this matter in an expeditious timeframe," Guest and Wild said. 
Their joint statement noted Ethics investigators are working closely with the Justice Department "to mitigate the potential risks while still meeting the Committee's obligations to safeguard the integrity of the House." 
"The Committee notes that the mere fact of an investigation into these allegations does not itself indicate that any violation has occurred.  No other public comment will be made on this matter except in accordance with Committee rules," the statement read. 
REPUBLICANS BLOCK GEORGE SANTOS EXPULSION, REFER MATTER TO HOUSE ETHICS COMMITTEE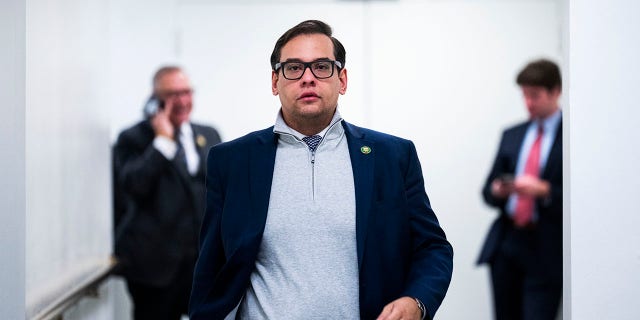 Santos was released from federal custody after posting a $500,000 bond. 
Santos' father, Gercino dos Santos, and his aunt, Elma Preven, signed the bond unsealed in the U.S. District Court for the Eastern District of New York Thursday, according to the unsealed document, enabling the Republican freshman congressman's pretrial release last month as he awaits trial on federal charges of fraud, money laundering and theft of public funds.
CLICK HERE TO GET THE FOX NEWS APP
The bond signers did not have to put up the $500,000 up front, but they would be on the hook financially if Santos violated the terms of his release, which include surrendering his passport and remain either in New York City, Long Island or Washington, D.C.
Fox News' Danielle Wallace, Greg Wehner, Marta Dhanis and the Associated Press contributed to this report.