Legal and ethics "experts" quoted in recent articles targeting conservative justices on the Supreme Court for alleged ethics violations have strong connections to prominent Democrats like President Biden and former President Bill Clinton, but those details were not made apparent in the recent stories.
In a Tuesday story titled "Justice Samuel Alito Took Luxury Fishing Vacation With GOP Billionaire Who Later Had Cases Before the Court," which was published by ProPublica, an individual named Kathleen Clark was quoted in a portion of the piece pertaining to disclosure matters and cited as an "ethics law expert at Washington University in St. Louis."
But the publication failed to disclose that Clark – who has lent quotes to other ProPublica articles in the past – formerly worked for the Senate Judiciary Committee as a counsel while then-Senator Biden was chairman, according to Clark's resume, which was obtained from the Washington University in St. Louis' School of Law website.
SAMUEL ALITO SLAMS PROPUBLICA AS 'MISLEADING' AHEAD OF REPORT ALLEGING CONFLICT OF INTEREST FROM SCOTUS BENCH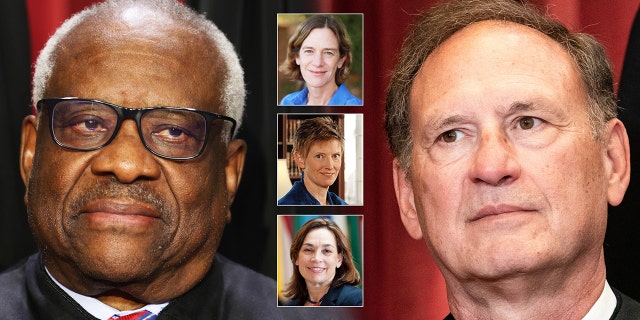 Additionally, Clark worked under now-President Biden the same year he led what several Republicans consider to be a smear campaign against Justice Clarence Thomas during his confirmation process in 1991. That information was not disclosed by Clark or ProPublica.
Mike Davis of the Article III Project, a former high-level counsel on the Senate Judiciary Committee, told Fox News Digital that Clark should come clean about her past and insisted that she should not be cited as an objective ethics expert before disclosing her ties to prominent Democrats in the past.
"Kathleen Clark was a partisan Democrat lawyer for then-Senate Judiciary Chairman Joe Biden when they viciously smeared Justice Clarence Thomas during his confirmation hearing," Davis said. "To consider Kathleen Clark any sort of objective ethics expert is like calling the head of ISIS an 'austere religious scholar.'"
Other legal minds quoted in the Tuesday story about disclosure matters, including Virginia Canter and Amanda Frost, also have ties to Democrats. Those details were not included in the story.
WSJ DEFENDS ALITO AGAINST 'SLANTED' PROPUBLICA PIECE ALLEGING ETHICS VIOLATIONS: 'BUILT ON PARTISAN SPIN'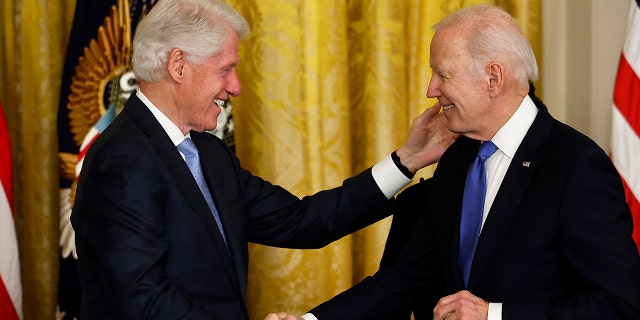 Canter, cited by ProPublica as "a former government ethics lawyer now at the watchdog group CREW," formerly served as a counsel in the Clinton White House, according to records from the State Department.
"Ms. Canter served as Associate Counsel to President Clinton at the White House where she provided advice to Presidential and political appointees on ethics compliance and financial conflicts of interest," the biographical record noted.
Canter's LinkedIn profile also notes that she served as associate counsel to former President Obama from January 2009 to February 2010. She also donated hundreds of dollars to the campaigns of Hillary Clinton, Barack Obama, and the Democratic National Committee.
Cited by the publication as a "judicial ethics expert at the University of Virginia School of Law," Frost also boasts strong connections to Democrats. She formerly served as a legislative fellow to former U.S. Sen. Ted Kennedy in the summer of 2006, according to her resume, which was obtained from the University of Virginia's School of Law website.
Frost noted in her resume that she advised the late senator "on legal and policy issues concerning immigration, voting rights, courts and judicial nominations."
Described earlier this year by Davis as a "far-left immigration professor" and a "longtime leftwing activist and litigator at Public Citizen," Frost has given at least $10,000 to Democratic candidates or Democratic causes since 2008, according to Federal Election Commission records.
Asked by Fox News Digital whether she believes lending her comments on the issue were appropriate, given her donations to Democrats and former work for Kennedy, frost said, "Yes, my comments to the press are appropriate, as is my testimony and scholarship on this issue."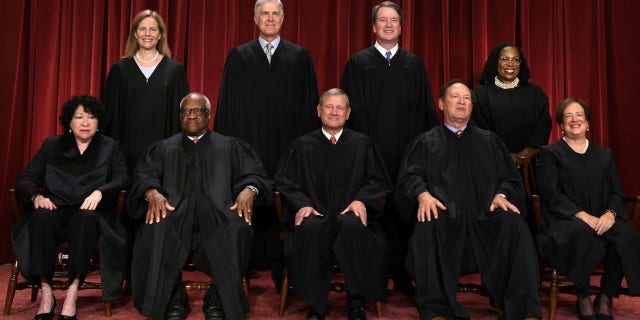 Stressing that she had worked on both sides of the aisle in the past, Frost said that she "clerked for a Republican-appointed judge and that I have criticized the ethical conduct of justices appointed by Democrats in my public testimony before Congress and in my published academic scholarship."
Further defending her point, Frost said she "spent the last twenty years promoting the enactment of ethics legislation that would (of course) apply to all the Justices, whoever appointed them."
Earlier this year, Frost took part in a Senate Judiciary Hearing titled "Supreme Court Ethics Reform," where she used prior reports from ProPublica to strengthen her claim that certain justices, like Thomas, have "repeatedly violated laws regulating judicial ethics."
In a statement to Fox News Digital, ProPublica said: "These are professionals with deep expertise and reputations for independence, who regularly criticize Democrats and Republicans alike. Several have served in Republican administrations."
"To our knowledge, no one with government ethics expertise has disputed the premise of the stories: When justices accept gifts from people with ideological or business interests before the court and do not disclose them, they are departing from the norms of behavior followed by the vast majority of federal judges," the outlet added.
CLICK HERE TO GET THE FOX NEWS APP
Following the Tuesday story from ProPublica, Alito took a preemptive strike against the left-wing nonprofit over what he asserts is "misleading" reporting.
Clark and Canter did not respond to Fox News Digital's request for comment.