Democratic Rep. Adam Schiff's Republican opponent in his California Senate bid slammed the congressman's claim that being censured by Congress is a "badge of honor."
"Every time Schiff opens his mouth he lies," attorney and Republican Senate Candidate Eric Early told Fox News Digital on Thursday. "At this point he's like a cornered animal who is just flailing around and saying one ridiculous thing after another."
After becoming only the 25th member of Congress in American history to be censured, Schiff told Fox News that he takes it as a "badge of honor because this says that I'm effective."
"They go after people that they think are effective, I exposed the corruption of former President," Schiff said. "I led the first impeachment trial of the former president to the first bipartisan vote to remove a president and U.S. history."
SCHIFF GLOATS ON 'THE VIEW' ABOUT CENSURE: 'I'M DOING PRETTY DAMN WELL'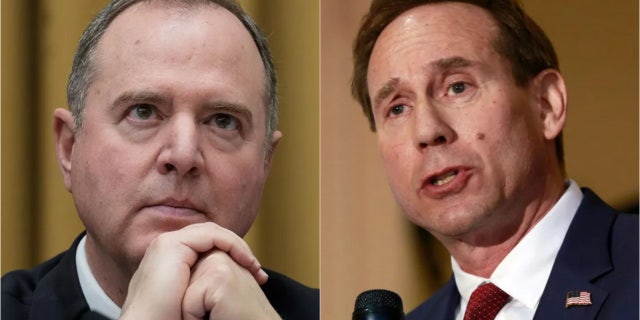 Censure is the second most serious form of discipline a representative can face in Congress, topped only by expulsion.
"Wear your badge of honor well, Schiff, because this is obviously no badge of honor and frankly, once the lights go out, and once Schiff is finally out of our government, he's going to be forever remembered as one of the worst to ever grace the halls of Congress," Early told Fox News Digital.
The censure vote against Schiff, that ultimately passed by a party line vote of 213-209 with 6 Republicans voting present, was launched by Republican Florida Rep. Anna Paulina Luna. The cesure bill said that Schiff's peddling of the debunked collusion narrative between Russia and former President Trump was unbecoming of a member.
CENSURED MEDIA DARLING ADAM SCHIFF USED LIBERAL TV PLATFORMS TO PEDDLE 'COLLUSION' CLAIMS FOR YEARS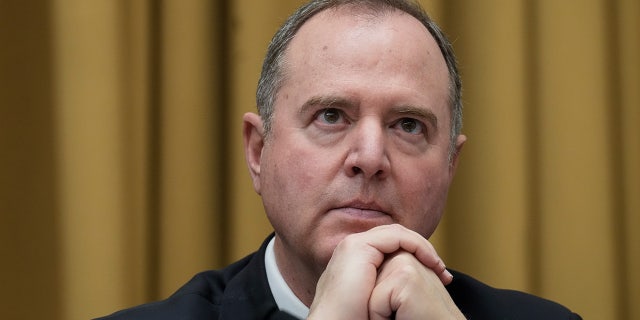 "As chair of the House Intelligence Committee, Adam Schiff launched an all-out political campaign built on baseless distortions against a sitting U.S. president, at the expense of every single citizen in this country and the honor of the House of Representatives," Luna said before the vote.
"With access to sensitive information unavailable to most members of Congress and certainly not accessible to the American people, Schiff abused his privileges, claiming to know the truth while leaving Americans in the dark about his web of lies . . . lies so severe that they altered the course of the country forever," she said.
THE HITCHHIKER'S GUIDE TO CENSURING SCHIFF THIS WEEK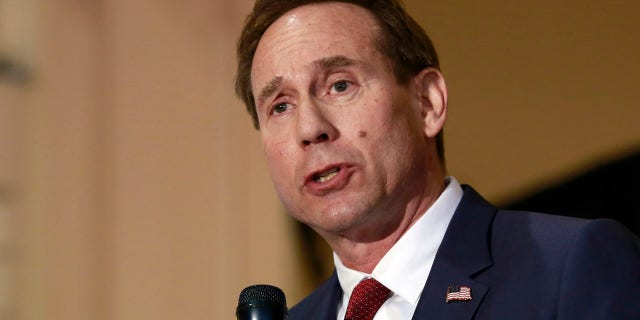 Early, who a recent Berkeley IGS Poll shows leads a crowded Democratic field in the race to replace retiring Democrat Dianne Feinstein with 31% of California voters still undecided, told Fox News Digital that he agrees with Luna that Schiff did tremendous damage to the country.
"The damage he did is incalculable," Early, who said. "For years, he went on TV and in the press virtually every day lying to Americans, and what made it so much worse was that he was the head of the House Intelligence Committee, and so he made all Americans believe he had seen classified information that supported all of his lies about Russia collusion of the Trump campaign."
CLICK HERE TO GET THE FOX NEWS APP
"He really was one of the leaders of a soft coup of a president, and he damaged the presidency tremendously," Early continued. "He divided the nation tremendously, and he continues to do all of that to this very day. He is a national disgrace of the highest magnitude, and yesterday, censure was so well-deserved."
Schiff's office did not immediately respond to a request for comment from Fox News Digital.