Pennsylvania state senators began advancing legislation Wednesday that would liberalize the state's 5-year-old medical marijuana program by expanding the scope of who can buy it and allowing it to be sold in edible form.
The three-bill package passed the Senate Law and Justice Committee almost unanimously.
The bills won the votes of every Democrat on the committee, as well as the votes of the committee's Republican chair and the chamber's top Republican, Senate President Pro Tempore Kim Ward, of Westmoreland County.
MARIJUANA ODOR ALONE JUSTIFIES VEHICLE SEARCHES, WISCONSIN SUPREME COURT RULES
The bills still must pass the Republican-controlled Senate and the Democratic-controlled House of Representatives. The votes come as a growing number of states are legalizing marijuana for adult nonmedical use, including neighboring Delaware, Maryland, New Jersey and New York.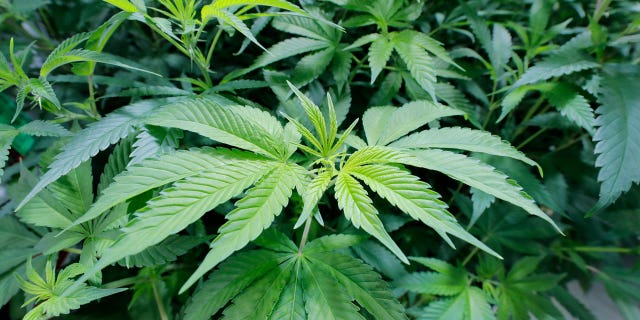 Pennsylvania Gov. Josh Shapiro, a Democrat, supports the legalization of adult-use marijuana, but the idea has run into opposition from most GOP lawmakers.
SEN. FETTERMAN TWEETS IMAGE HOLDING 420 FLAG TO ACKNOWLEDGE CANNABIS HOLIDAY
One bill would eliminate the state's qualifying list of ailments under which a doctor could prescribe medical marijuana and, instead, simply grant a patient's doctor the power to prescribe it for any condition. Under current regulations, a state regulatory board has approved a list of 24 categories of ailments that qualify for a doctor's prescription.
Other aspects would eliminate the need to renew a medical marijuana card annually and allow medical marijuana to be sold in edible form. It currently can be sold in pills, oils, liquids, creams and dried plant that can be smoked.
CLICK HERE TO GET THE FOX NEWS APP
Another bill would allow licensed marijuana growers to open dispensaries where they can sell the product directly to patients.