The House voted Thursday to send an impeachment resolution against President Biden back to two House committees, a move that allowed GOP leaders to sidestep a push from Rep. Lauren Boebert, R-Colo., to hold an immediate vote on impeachment.
Lawmakers voted 219-208 in favor of shipping the issue back to committee – every "yes" vote came from Republicans.
Boebert filed a privileged resolution on the House floor Tuesday evening aimed at impeaching Biden over the border crisis, and it appeared to catch members of her own party off guard. A privileged resolution allows lawmakers to force a vote on the House floor without going through the committee, a move that key Republicans opposed because it skirts the regular process.
Speaker Kevin McCarthy called the move "flippant" in comments to reporters on Wednesday. Oversight Committee Chair James Comer told Fox News Digital, "I wish she'd gone about it a different way."
EXCLUSIVE: BOEBERT INTRODUCES NEW IMPEACHMENT ARTICLES AGAINST BIDEN OVER BORDER CRISIS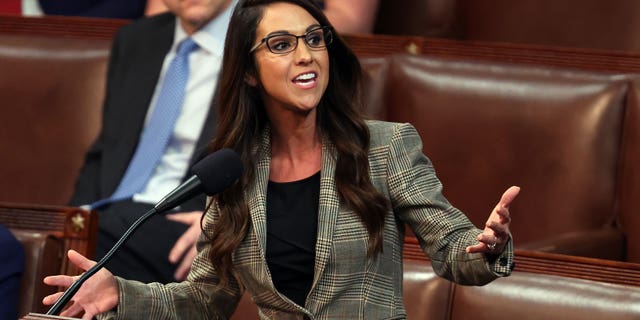 But Boebert and McCarthy managed to strike a deal and the House Rules Committee, which sets procedural guardrails for every bill, drafted a rule to put the question of impeachment into the hands of the House Judiciary and Homeland Security Committees.
The last-minute workaround reflects the continued tensions between House GOP leadership and a small group of hardliners who have managed to use McCarthy's slim majority to advance their agenda and throw regular floor proceedings into chaos when their demands are not met.
The speaker can only afford to lose four Republicans to pass legislation assuming all Democrats oppose it.
Boebert called the resulting compromise with McCarthy to advance impeachment procedurally "historic" during remarks on the House floor before the vote.
GOP REP. OGLES INTRODUCES IMPEACHMENT ARTICLES AGAINST BIDEN, HARRIS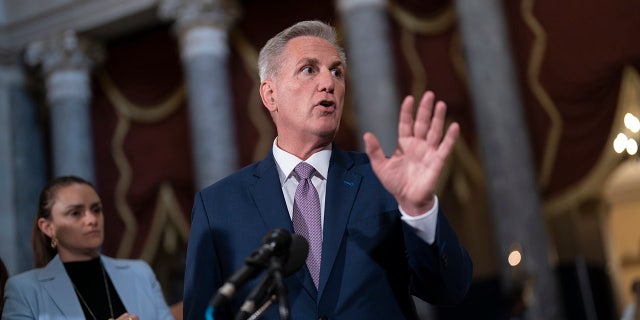 "For the first time in 24 years, a House Republican-led majority is moving forward with impeachment proceedings against a current president. This bill allows impeachment proceedings to proceed through the traditional institutional channels by building a body of evidence at the committee level, through the Committees on Homeland Security and the Judiciary," she said.
"Biden's lawless disregard for our federal laws has incentivized more than 5.5 illegal aliens to attempt to cross the border, overwhelming Border Patrol and allowing an invasion to take place that is causing real harm to the American people," Boebert added. "The Biden border crisis and massive wave of illegal immigration has fueled a record breaking fentanyl crisis since President Biden has taken office."
IT'S TIME TO BRING IMPEACHMENT CHARGES AGAINST JOE BIDEN
Democrats accused Republicans of weaponizing the impeachment process against the president. Rep. Mary Gay Scanlon, D-Pa., said the move "should disturb every patriotic American."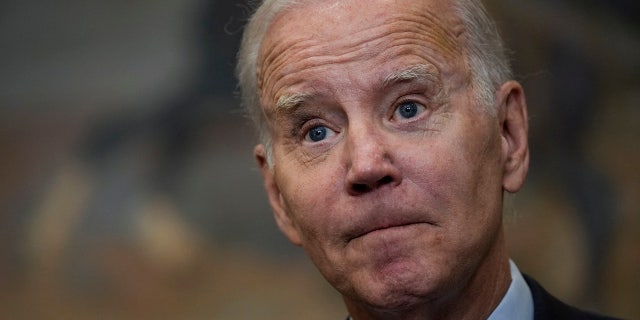 "I cannot overstate the solemness and sadness that I feel right now, to see the House so debased by the invocation of our most grave constitutional duty, impeachment of a president," she said. "Common sense is revolted by the political grandstanding and petty stunts allowed by the House majority. Days on end, wasted catering to the whims of an extremist minority."
CLICK HERE TO GET THE FOX NEWS APP
Rep. Jim McGovern, D-Mass., the top Democrat on the Rules Committee, said on the House floor, "They have a policy disagreement with President Biden. And their first impulse isn't, 'Let's pass an immigration bill.' Their first impulse is to impeach him. Our founding fathers must be rolling over in their graves."