EXCLUSIVE: Sen. Josh Hawley, R-Mo., is calling for a Senate hearing to examine Energy Secretary Jennifer Granholm's recent admission that she misled him and other lawmakers about her stock ownership.
Hawley sent a letter Wednesday to Sen. Joe Manchin, D-W.Va., who chairs the Senate Energy and Natural Resources Committee, asking him to convene the hearing after Granholm quietly admitted she owned individual stocks at the time of her testimony indicating the opposite. Granholm's misleading testimony came during Hawley's line of questioning at a committee hearing in April.
"Secretary Granholm needs to return to the committee to correct the record and clarify her compliance — and the entire Department's compliance — with federal ethics laws. I urge you to schedule an oversight hearing as soon as practicable to investigate this matter," Hawley wrote in his letter to Manchin.
"These latest revelations come in the context of an Energy Department that has been reported to have serious, systemic problems with ethics compliance when it comes to stock ownership and conflicts of interest," he continued. "I therefore urge you to convene a hearing with Secretary Granholm to discuss both Secretary's false testimony and the steps the Department is taking to ensure senior officials properly comply with federal ethics laws."
TOP REPUBLICAN PRESSES BIDEN ADMIN OVER APPARENT MANIPULATION OF ENERGY COMPANY'S STOCK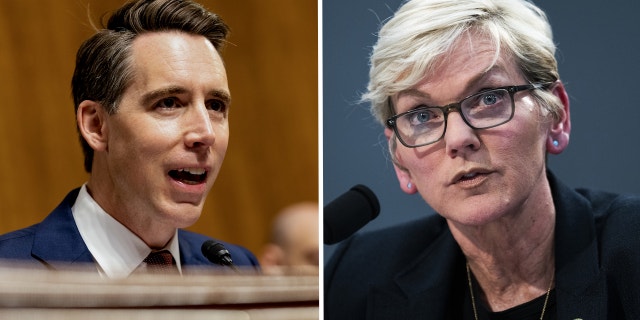 During the Energy and Natural Resources Committee hearing on April 20, Granholm said she was "not owning individual stocks" after Hawley asked if she had divested from any individual stocks she previously owned. The energy secretary added during the exchange that she "would not object" to legislation he authored banning federal officials and lawmakers from trading stocks.
However, on June 9, Granholm informed the committee that she actually maintained shares of six companies at the time of her testimony. On May 18, shortly after discovering that she still owned the shares, she said she divested from the six companies. Granholm didn't say in the letter which companies she had owned shares of, but vowed to share that information in an upcoming disclosure.
REPUBLICANS DEMAND BIDEN'S ENERGY SECRETARY RETRACT 'UNSERIOUS' COMMENTS PRAISING CHINA
In addition, Granholm said she discovered on May 13 that her husband Daniel Mulhern owned $2,457.89 worth of shares in Ford Motor Company. Those shares were then sold on May 15, a Monday, when the stock market opened. She also failed to disclose those shares in her two prior annual disclosures and had mistakenly believed her family's divestiture of Ford was complete in early 2021.
In his letter to Manchin on Wednesday, Hawley questioned how it was possible Granholm wasn't aware of her own stock ownership and why it took her seven weeks to inform the committee about her misleading statements.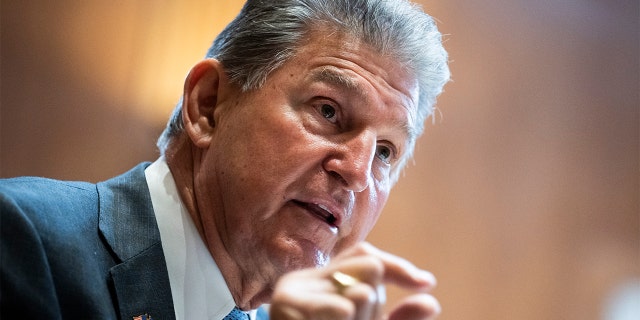 "The facts of Secretary Granholm's case are disturbing," he wrote. "How do you not know that you own stocks in individual companies? How do you not verify this after you were caught violating ethics laws the first time? And why did she wait seven weeks to correct the record?"
A spokesperson for Manchin said a hearing couldn't be inserted into the committee's schedule, but that Manchin would assist with getting Hawley a one-on-one meeting with Granholm to answer any outstanding questions.
"The upcoming Senate Energy and Natural Resources Committee schedule has already been set well in advance, and in the interest of expediting his request, Chairman Manchin will be happy to request a meeting between Secretary Granholm and Senator Hawley to answer any questions he may have," the spokesperson told Fox News Digital.
Hawley separately sent a letter to Granholm on June 13, expressing his concerns and demanding answers from her.
One day after Hawley's letter, Sen. John Barrasso, R-Wyo., the top Republican on the Energy and Natural Resources Committee, asked Department of Energy Inspector General Teri Donaldson to investigate Granholm over her reporting errors. 
Barrasso noted that Granholm has boosted Ford projects while leading the agency, maintained shares of electric vehicle maker Proterra while the White House promoted the company, was found guilty of violating the Hatch Act, and violated the STOCK Act nine times by failing to disclose $240,000 worth of stock sales within the legally-mandated timeframe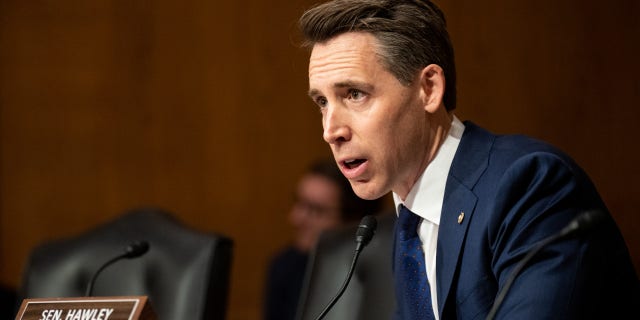 CLICK HERE TO GET THE FOX NEWS APP
The Department of Energy, meanwhile, has vigorously defended Granholm, saying she had quickly resolved the issue.
"Secretary Granholm always puts the interests of the American people first," David Mayorga, the director of public affairs at the Department of Energy, told Fox News Digital last week.
"As part of her commitment to the highest ethical conduct and transparency, Secretary Granholm timely divested of all conflicting assets that were known at the time of her confirmation, and subsequently even divested of assets she wasn't legally required to sell," he said.