Former GOP Rep. Will Hurd of Texas, a former CIA clandestine officer, is jumping into the race for the White House.
Hurd, who was the only Black Republican in the House during his tenure in Congress from 2015 to 2021, officially declared his candidacy on CBS in an interview Thursday. He also filed Federal Election Commission paperwork to run.
"This is a decision that my wife and I decided to do because we live in complicated times and we need common sense," Hurd told CBS.
Hurd joins a burgeoning Republican presidential nomination field that is currently dominated by former President Donald Trump, who launched his third straight White House campaign in November.
WHAT WILL HURD TOLD FOX NEWS ABOUT DONALD TRUMP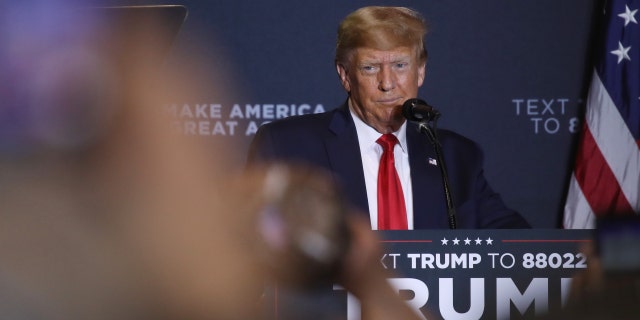 "The GOP will continue to lose to Democrats if Donald Trump is the nominee," Hurd told Fox News in May.
Hurd is not a fan of the former president, so his criticisms of Trump come as no surprise.
But pointing to the other actual and likely 2024 Republican presidential contenders, Hurd said "I'm not satisfied with the field as it stands right now. No one is taking on Trump effectively, or presenting a vision for the future." 
WHO'S IN AND WHO'S ON THE SIDELINES — YOUR GUIDE TO THE 2024 GOP PRESIDENTIAL NOMINATION RACE
And teasing things to come, Hurd said "I've served my country before, and I won't rule out the opportunity to do it again."
In a sign of things to come – Hurd made three trips already this year to New Hampshire – which holds the first primary and second overall contest in the GOP presidential nominating calendar.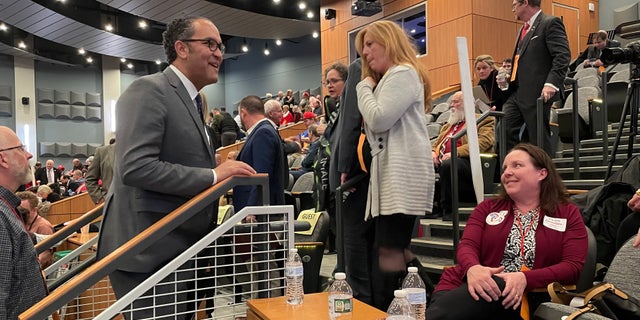 Hurd grabbed national attention last year during a well-publicized book tour for "American Reboot: An Idealist's Guide to Getting Big Things Done." In his book, Hurd urged his party to rethink its style of politics and offered ideas to reform America's political system and keep the nation competitive against China and other powers. 
And in November, the day after an expected red wave turned into a trickle in the midterm elections, Hurd posted an 800-word essay encouraging Americans who were upset with the choice of candidates from the two major parties to become more involved in primary elections — which are often dominated by Democratic and Republican base voters.
"One of the things that we have to recognize, and the Republican Party needs to come to grips with is that we've been losing. I don't have to tell you that seven out of the eight last popular elections were lost by Republicans. We lost the House in 2018. We lost the Senate and the White House in 2020. We did not take the House back by the margin we should have in 2022," Hurd stressed in an April interview with Fox News Digital in Iowa, the state that leads off the GOP primary and caucus schedule.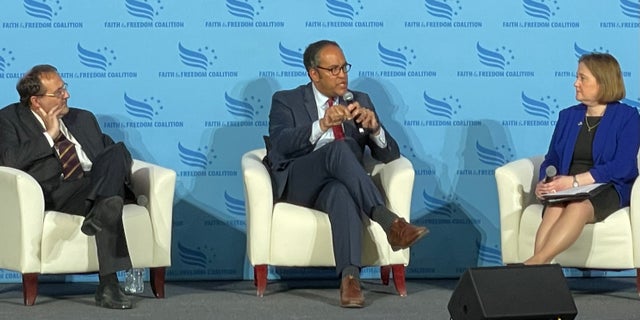 Looking ahead to next year, Hurd said that "the GOP has an opportunity in 2024 but we need candidates that can appeal to independents and that can appeal to Democrats. They're wanting that because everybody thinks the country is on the wrong track."
Hurd will now face off against candidates with much greater name ID and much larger campaign war chests – such as Trump, former ambassador and former South Carolina Gov. Nikki Haley, who launched her campaign in February, and Sen. Tim Scott of South Carolina, who declared his candidacy in May. And Florida Gov. Ron DeSantis and former Vice President Mike Pence are expected to enter the White House race in the coming weeks. Also in the race are former two-term Arkansas Gov. Asa Hutchinson, as well as entrepreneur and conservative commentator Vivek Ramaswamy and businessman Perry Johnson, who have pledged to pour millions of dollars of their personal wealth into their campaigns.
Asked how he can compete, Hurd told Fox News "the person that has the most money doesn't always win," and emphasized that "the message matters."
CLICK HERE TO GET THE FOX NEWS APP 
Hurd's preaching an upbeat message of unity and appears to be keeping his distance from the current political battles over abortion, transgender rights, "wokeism," and other hot button social issues which dominate many of the discussions in a Republican Party reshaped by Trump and focused on fighting the left. 
"If there's one thing you need to know about me," Hurd said in April at a major Republican 2024 presidential cattle call in Iowa. "I think America is the greatest country on Earth, and we're better together."