EXCLUSIVE: In a letter sent Monday to Federal Trade Commission (FTC) Chair Lina Khan, Texas Republican Sen. Ted Cruz announced he was opening an investigation into charges of mismanagement and mistreatment at the agency amid charges of a "toxic environment" from FTC employees.
"As a former Federal Trade Commission ('FTC') Director of the Office of Policy Planning, I am troubled by recent reports regarding FTC employees' sinking morale and deepening lack of confidence in FTC leadership," Cruz wrote in the letter obtained by Fox News Digital. "Despite your promises to address the situation, the problem appears to be worsening. I therefore write to inform you and FTC employees that the minority staff of the U.S. Senate Committee on Commerce, Science, and Transportation ('Committee') is opening an investigation into allegations of mismanagement of the agency and mistreatment of staffers."
Cruz, the ranking Republican on the committee, cited a 2022 Office of Personnel Management Federal Employee Viewpoint Survey released in January 2023, wherein less than half of FTC employees agreed leadership maintained "high standards of honesty and integrity," calling the data "disheartening." Likewise, only 44% of FTC employees surveyed in 2022 said they had a "high level of respect" for senior leaders, the letter continued. 
"Reporters who interviewed FTC staffers in June 2022 said that they 'were notably emotional,' and 'admitted to a deep sadness and … to a kind of angry grief' over recent changes at the FTC," Cruz wrote. 
FTC DELETED DOCUMENTS ON CONTROVERSIAL RULE WITH 'SEVERE CONSEQUENCES' TO ECONOMY: REP JIM JORDAN
FTC employees stated in 2022 that they "felt marginalized and afraid to speak truth to power, for fear of being frozen out for not being 'on board' with Khan's mission," with one specific employee cited as a "veteran staffer" saying FTC leaders had "no regard to people's quality of life and what they are dealing with," according to the letter. An unspecified number of employees also coined the agency as a "toxic environment."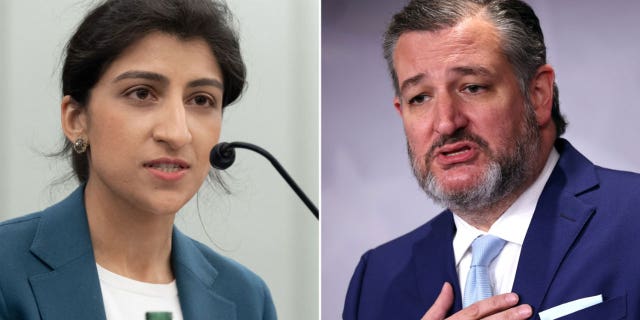 Cruz cited two possible explanations for a lowering of morale, including "the FTC's recent insistence of investigating every merger application, without prioritizing those that are likely to harm consumers, has unnecessarily 'maxed out staff'" as well as "the reported general 'fear of reprisals and pressure for ideological loyalty.'" The senator also pointed toward "'a lack of managerial experience and expertise at the top.'"
HOUSE JUDICIARY COMMITTEE SUBPOENAS FTC FOR TWITTER INVESTIGATION DOCUMENTS
"Whatever the reason, the FTC cannot accomplish its mission to 'protect the public from deceptive or unfair business practices and from unfair methods of competition' with a demoralized and depleted staff," Cruz wrote.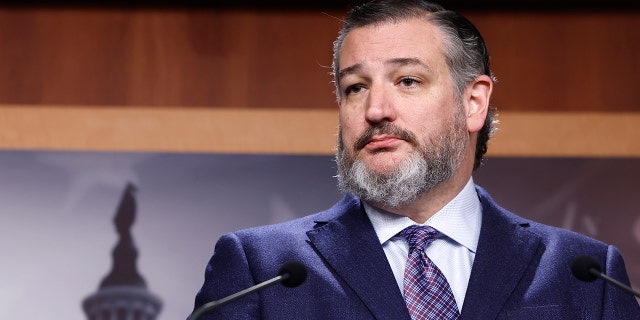 Cruz requested four different types of documents, all to be delivered no later than July 3, 2023, including "the number of individuals employed/full-time equivalents ('FTE') by the FTC from January 1, 2021 to present, broken down by month," the number of employees who have left the FTC since Jan. 1, 2021, and "any actions that the Chairwoman's Office has taken to improve staff morale."
FTC STAKES OUT TURF AS TOP AI COP: 'PREPARED TO USE ALL OUR TOOLS'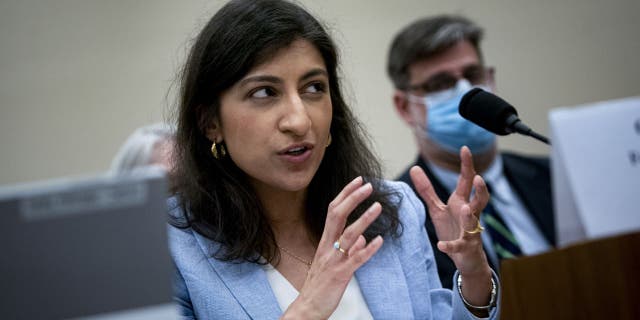 CLICK HERE TO GET THE FOX NEWS APP
The FTC declined to comment to Fox News Digital.