A New York judge ruled Tuesday that the names of the bail guarantors for Rep. George Santos, R-N.Y., will be made public Thursday unless the indicted freshman congressman seeks to change the terms of his release. 
In siding with several media outlets seeking to have the names become public, Long Island U.S. District Court Judge Joanna Seybert ordered that "all previously sealed documents, including the bond, are to be unsealed to the extent that the names of defendant's suretors are to be disclosed."
"It is further ordered that the aforementioned documents shall be kept under seal until Thursday, 22 June at 12 p.m., during which time defendant may move to modify the conditions of his release, should the suretors seek to withdraw from serving as suretors," Seybert wrote. 
In a letter to the judge earlier this month, Santos' attorney Joseph Murray said the congressman would agree to the disclosure that there is a "family" relationship between the Republican and those who signed his bond. Santos wants to protect the family members' identities as he fights criminal charges. 
GEORGE SANTOS BECOMES TREASURER OF HIS OWN CAMPAIGN FOLLOWING INDICTMENT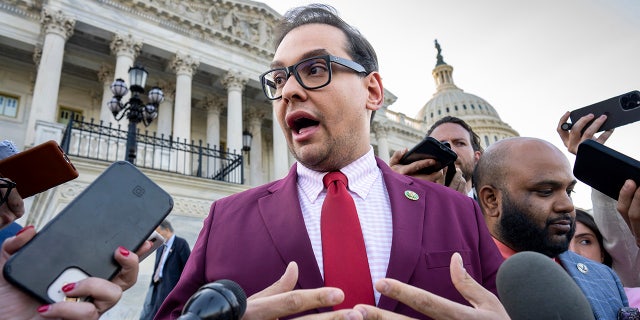 News media outlets have challenged the sealing of records regarding the cosigners after Santos pleaded not guilty on May 10 to a 13-count indictment alleging that he duped donors, stole from his campaign, lied to Congress about being a millionaire and cheated to collect unemployment benefits he did not deserve. Santos was released on a $500,000 bond.
The New York Times first sought to unseal the names, with the newspaper's attorney arguing the First Amendment required public access to the identities of those who signed the bond and that signing of the bond "presents an obvious opportunity for political influence."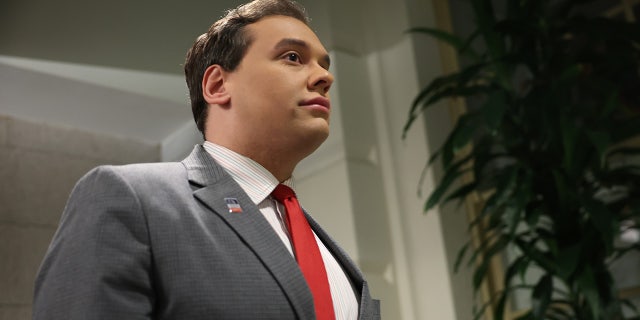 REPUBLICANS BLOCK GEORGE SANTOS EXPULSION, REFER MATTER TO HOUSE ETHICS COMMITTEE
U.S. Magistrate Judge Anne Shields initially ordered that the names be revealed but gave Santos time to appeal. Murray told Shields that Santos would rather go to jail than subject bond cosigners to the kind of threats he has gotten. In his letter to Seybert, the attorney repeatedly decried the "media frenzy" that has surrounded the criminal case, saying that three individuals lined up to cosign Santos' bond "grew very fearful and concerned" on May 10 and one of them had a "change of heart and backed out."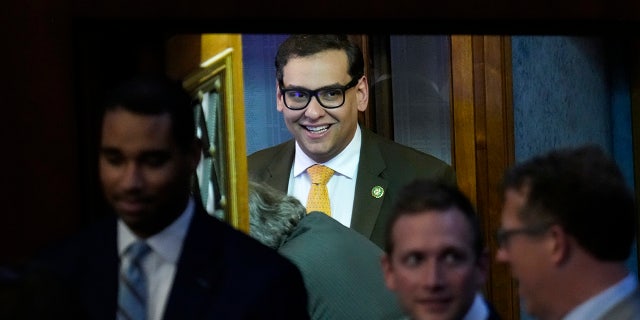 Murray said he publicly notified the House Ethics Committee that those who signed his bond were family members and not lobbyists, donors, or others seeking to influence Santos, and he was willing to do the same in court documents. CBS News reported that the House Ethics Committee is also seeking to learn the identities of the individuals who helped Santos post bond and be released from custody ahead of trial, as the panel investigates any possible violation of the House Gift Rule.
CLICK HERE TO GET THE FOX NEWS APP
The defense attorney also said Santos has faced "hateful attacks" since his arrest and has been confronted with individuals who were "extremely angry, anti-gay, anti-Republican and all around anti-social." Murray told the court earlier this month that he, Santos and Santos' staff have been receiving threatening and harassing calls and messages, including death threats.
The Associated Press contributed to this report.