The now-resigned chief of staff to District of Columbia Mayor Muriel Bowser sexually harassed a female staffer, according to a report released Saturday by the mayor's office.
The Mayor's Office of Legal Counsel (MOLC) opened an investigation in March into the Bowser's then-chief of staff and deputy mayor for planning and economic development, John Falcicchio, after receiving a letter that alleged sexual harassment.
As part of the investigation, the office conducted 32 interviews with 21 current and former district employees who were identified as possibly having knowledge related to the allegations.
The report, which did not name Falcicchio, concluded that the mayor's former chief of staff made physical sexual advances toward the staffer on at least two occasions and that he sent her unwanted, sexually explicit content.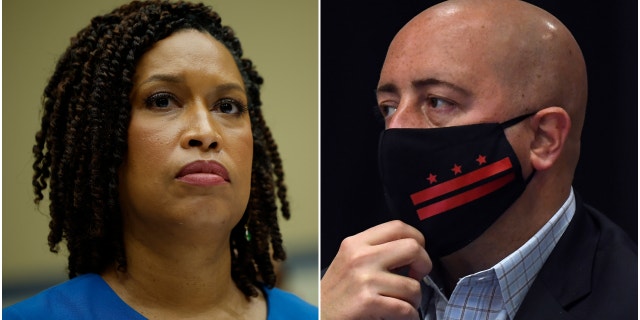 DC MAYOR BOWSER REJOINS EVER-GROWING LIST OF COVID HYPOCRITES
According to the report, the complainant had alleged that in two separate incidents in September and October 2022, the deputy mayor made unwelcome, physical, sexual advances toward her while she was in his apartment and that he exposed his sexual organs during the second incident.
The complainant also alleged that soon after their September encounter, he barraged her with thousands of Snapchat messages that included unwanted and sexually charged content, including demands for sex and a graphic video.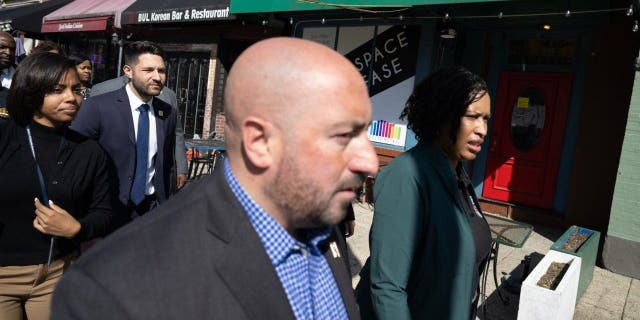 Falcicchio, 44, who served as Bowser's chief adviser on three campaigns, abruptly resigned on March 17. An investigation into allegations made by a second accuser on March 31 is ongoing, the MOLC told the Washington Post.
Bowser said in a statement Saturday that she takes "sexual harassment allegations and findings seriously" and that it was an ongoing investigation.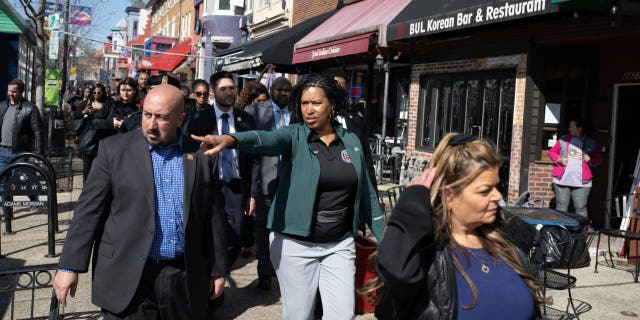 Critics accused the mayor's office of surreptitiously releasing the report over the long holiday weekend on the MOLC's little-known website in an effort to bury it.
Vanessa Natale, deputy director of the MOLC, explained the reason behind the timing.
"The MOLC submitted the Final Report to the mayor on the afternoon of Friday, June 16, confirmed its receipt by her on Saturday, June 17, and subsequently notified the parties that the findings were sent to them late that afternoon," Natale told DCist via email. "In response to ongoing and repeated inquiries and the heightened public interest about the status of the investigation, the MOLC's Summary was posted on its website shortly thereafter. The MOLC neglected to consult with the mayor's communications team."