Hunter Biden will plead guilty to two tax violations and one gun felony in what Republicans are blasting as a "sweetheart" plea deal following a five-year investigation.
Fox News has confirmed that the president's son will plead guilty to two counts of willful failure to pay federal income tax and one count of possession of a firearm by a person who is an unlawful user of or addicted to a controlled substance.
"It's no coincidence that less than a week after President Trump is arraigned by the DOJ, Hunter Biden is pleading guilty to a sweetheart deal with no jail time," Senator Marsha Blackburn, R-Tenn., told Fox News Digital in a statement. "The DOJ is going for the low-hanging fruit by charging Hunter Biden with a gun felony and two tax misdemeanors, after years of slow walking their investigation."
"For AG Garland to maintain his mantra that there is one standard of justice is pathetic," Blackburn continued. "If the DOJ thinks this dismisses the $5 million alleged bribery scheme or the years of reported Biden family corruption, they are mistaken. We will not allow full accountability to fall by the wayside."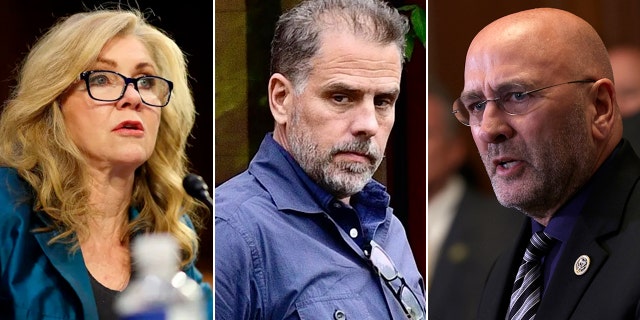 HUNTER BIDEN AGREES TO PLEAD GUILTY IN FEDERAL TAX, GUN CASE
The first son has been under federal investigation since 2018, which began amid the discovery of suspicious activity reports (SARs) regarding funds from "China and other foreign nations." 
The firearms charge stemmed from allegations that Hunter Biden lied during a gun purchase in 2018.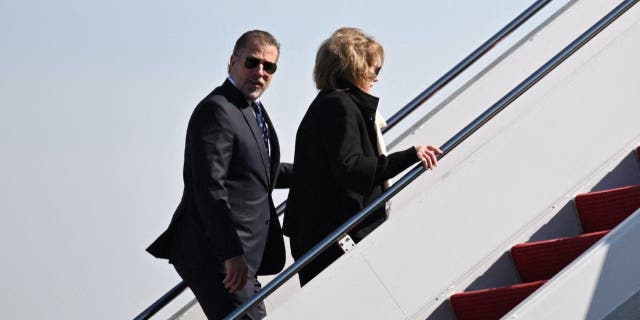 Republicans have accused Hunter of selling President Biden's influence overseas during his vice presidency.
"America has 2 million people incarcerated right now," Rep. Clay Higgins, R-La., told Fox News Digital. "We have six thousand jails. We could have found a place for Hunter. But the truth is, nobody really cares about Hunter Biden. Hunter was a rookie influence peddler and a troubled young man selling access to his Dad. He's a part of the Biden Crime Family, but he's not the Big Guy, he wasn't the VP, and he's not the inaugurated President."
"House Oversight Committee Republicans know what our job is. We're focused on The Big Guy, Joe Biden," he added.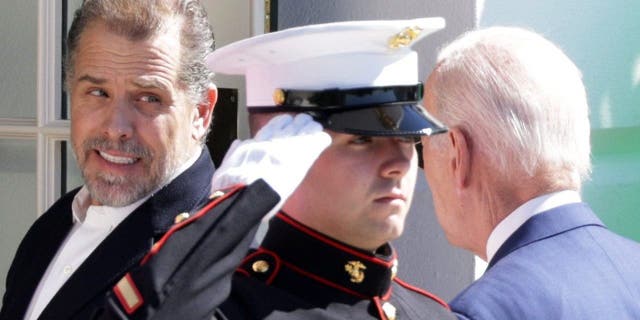 BIDEN'S CLAIM TO HAVE NO KNOWLEDGE OF HUNTER'S BUSINESS DEALINGS IS BECOMING HARDER TO MAINTAIN
"This is deflection, deflection, deflection," Rep. Andy Biggs, R-Ariz., told Fox News Digital. "Hunter Biden has been involved in more serious crimes and this plea deal creates an illusion that justice has been served—it hasn't." 
The news of the charges against Hunter Biden came one week after Former President Trump, the 2024 Republican presidential front-runner, was arraigned and pleaded not guilty to 37 federal felony charges in a classified records case. 
"We have a very clear picture right now of what it looks like when the Biden DOJ goes after someone it wants to take down," Rep. Darrell Issa, R-Calif., told Fox News Digital. "This is clearly not that."
"Let's be clear: the Department of Justice's charges against President Biden's son Hunter reveal a two-tiered system of justice," House Committee on Oversight and Accountability Chairman Rep. James Comer, R-Ky., said in a statement. 
"Hunter Biden is getting away with a slap on the wrist when growing evidence uncovered by the House Oversight Committee reveals the Bidens engaged in a pattern of corruption, influence peddling, and possibly bribery," Comer said. "These charges against Hunter Biden and sweetheart plea deal have no impact on the Oversight Committee's investigation. We will not rest until the full extent of President Biden's involvement in the family's schemes are revealed."
HUNTER BIDEN, BURISMA-LINKED ASSOCIATES ATTENDED DAD'S HOLIDAY BASH DAYS AFTER INFAMOUS 2015 UKRAINE TRIP
Sen. Tom Cotton, R-Ark., called Attorney General Merrick Garland a "disgrace."
"Let's be clear: if anyone without the Biden last name engaged in even a fraction of Hunter's misconduct, they'd face real consequences," Cotton tweeted.
"Biden's son got a sweetheart deal for laundering money, accepting millions in bribes, committing gun crimes, and evading taxes & child support," the senator added. "Yet DOJ targeted a pro-life pastor w/ a 25-person SWAT team and serious charges. AG Garland is a disgrace."
Trump compared the charges to a traffic ticket on his TruthSocial site.
"Wow! The corrupt Biden DOJ just cleared up hundreds of years of criminal liability by giving Hunter Biden a mere 'traffic ticket.' Our system is BROKEN!" Trump wrote.
John Yoo, a former deputy assistant attorney general under the Bush administration, told Fox News Digital: "We will still need to see all the facts, but if this plea bargain ends the Justice Department's investigation into any influence peddling by the Biden family, it will only reinforce the perception that the administration is treating Trump and Biden differently.  It will fall to Congress to continue investigating the allegations of improper foreign payments to Hunter Biden and others."
The Republican National Committee tweeted: "It is clear that Joe Biden's Department of Justice is offering Hunter Biden a sweetheart deal. Does anyone think the DOJ would ever offer this to an American who wasn't related to Joe Biden?"
"This is the epitome of the politicization and Weaponization of Joe Biden's Department of Justice as they give a slap on the wrist to President Biden's son – a tax fraud and corrupt pay-to-play criminal," Rep. Elise Stefanik, R-N.Y., told Fox News Digital. 
"It's never been more clear that we have a two tiered system of justice when you have the son of the sitting President of the United States selling our country out to the highest bidder, laundering money, committing tax fraud, accepting bribes, illegally obtaining a firearm, and shamefully avoiding child support," she continued. "House Republicans will not rest until the full illegal corruption of the Biden Crime Family is exposed. Joe Biden must and will be held accountable."
The White House reacted to the charges Tuesday morning. 
"The President and First Lady love their son and support him as he continues to rebuild his life," White House spokesperson Ian Sams said in a statement. "We will have no further comment."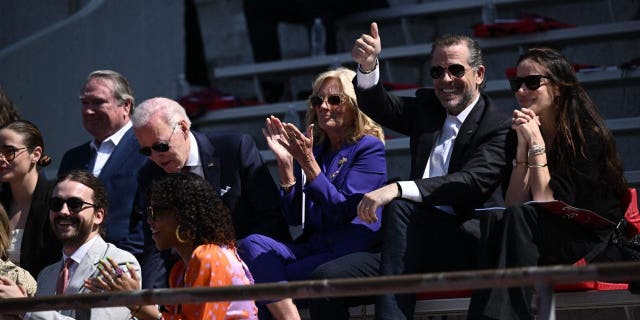 CLICK HERE TO GET THE FOX NEWS APP
Fox News' Brooke Singman and David Spunt contributed to this report.