Several 2024 presidential contenders took aim at the "corrupt" and "partisan" Justice Department on Tuesday after it was revealed that Hunter Biden had secured a tentative federal plea deal following an investigation that resulted in a felony gun charge and two tax misdemeanors.
"Looks like Hunter received a sweetheart deal and is not facing any charges on the massive corruption allegations. If Hunter was not connected to the elite DC class he would have been put in jail a long time ago," Florida Gov. Ron DeSantis wrote in a tweet shortly after the plea deal was made public.
DeSantis' tweet was accompanied by a video of him at a campaign event highlighting the "two different sets of rules" for Americans based on whether they're in "good standing with elite society or not."
HUNTER BIDEN AGREES TO PLEAD GUILTY IN FEDERAL TAX, GUN CASE
Former President Donald Trump slammed the plea deal, saying it amounts to a "traffic ticket" for President Biden's son, and said it shows the justice system in the United States is "corrupt."
"They gave him a traffic ticket and cleared everything up," Trump told Fox News Digital. "It is a disgrace to the system, it is a disgrace to America, it is a very unfair situation, it is prosecutorial misconduct, and it is election interference – all wrapped up into one."
Trump, who last week pleaded not guilty to 37 federal charges stemming from Special Counsel Jack Smith's investigation into his alleged improper retention of classified records, said if one of his sons were under investigation "it would be a different world."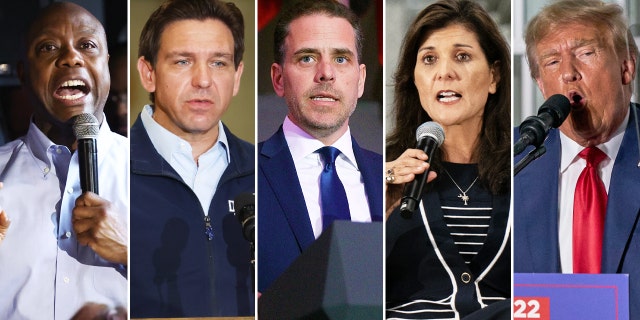 "If Hunter were a Republican, he would have been in jail years ago," DeSantis said in the clip.
Under the agreement announced by U.S. Attorney for Delaware David Weiss Tuesday, Hunter Biden will plead guilty to two counts of willful failure to pay federal income tax. Biden also agreed to enter into a pretrial diversion agreement regarding a separate charge of possession of a firearm by a person who is an unlawful user of or addicted to a controlled substance.
Weiss' office indicated that without a plea agreement, Hunter Biden would face a maximum penalty of 12 months in prison on each of the two tax charges, and a maximum penalty of 10 years in prison on the firearm charge. The deal still has to be approved by a judge. "A federal district court judge will determine any sentence after taking into account the U.S. Sentencing Guidelines and other statutory factors," Weiss' office said, adding that the investigation is "ongoing."
Entrepreneur Vivek Ramaswamy, who entered the Republican race for president in February, also responded to the news, telling Fox News Digital that the plea deal serves as a way to "induce a collective amnesia in the American public."
"The Hunter Biden plea deal is meant to induce a collective amnesia in the American public. Forget the audio tapes of the alleged bribe for Hunter and Joe Biden from the Ukrainian executive of oligarch-owned Burisma. Forget the '10 for the big guy.' Nothing to see here. No jail time for Hunter. And now the administrative state can justify what it did to Trump. 'Equal' justice."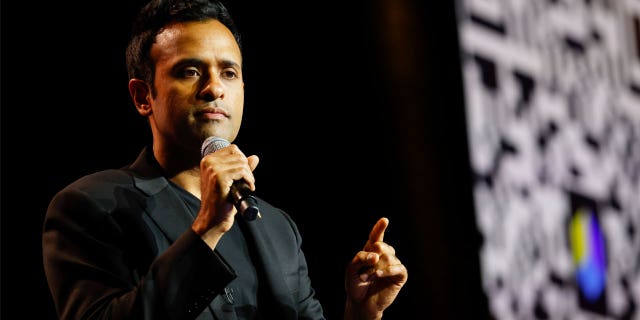 TRUMP SAYS HUNTER BIDEN GOT OFF WITH A 'TRAFFIC TICKET,' SLAMS 'CORRUPT' JUSTICE SYSTEM
Discussing the plea deal, former South Carolina Gov. Nikki Haley insisted that it represents a "double standard of justice" in America.
"This plea deal only raises further questions about Hunter Biden's crimes and the double standard of justice in our federal government," Haley said in a statement to Fox. "There is clearly a lot more the Biden family has to answer for."
Echoing Haley's point, GOP presidential candidate Larry Elder said the plea deal between Hunter Biden and the DOJ further represents the "partisan justice system."
"The DOJ's agreement with Hunter Biden, which will see him serve no jail time after pleading guilty to three federal crimes, is yet another example of our partisan justice system," Elder told Fox. "Given the politically motivated prosecutions of Donald Trump and Daniel Penny, the George Soros-supported district attorneys across the country refusing to enforce the laws on the books, and the sweetheart deals for the Biden family, it is clear that our criminal justice system is broken."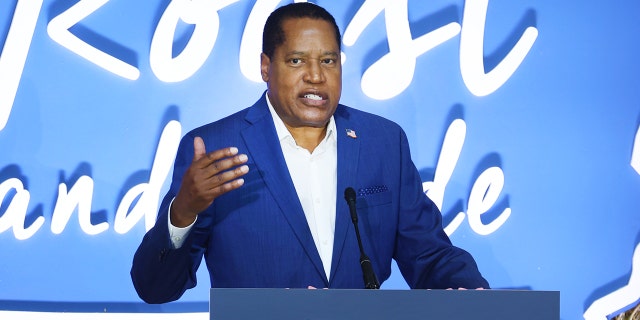 Similarly, South Carolina Republican Sen. Tim Scott described the plea deal as "another reason Americans have lost faith in Biden's Justice Department."
"While the Biden family gets a slap on the wrist with kid gloves, DOJ throws the kitchen sink at political opponents, raids the homes of pro-life advocates, and targets parents as 'domestic terrorists,'" Scott said in a statement shared with Fox. "I can't emphasize enough the importance of the Grassley and Comer investigations, the need for restoring credibility to our justice system, and defeating Joe Biden in 2024."
WHITE HOUSE RESPONDS TO HUNTER BIDEN PLEA DEAL: PRESIDENT, FIRST LADY 'LOVE THEIR SON'
Asked about the news Tuesday morning, Democratic presidential candidate Robert F. Kennedy, Jr. told Fox that he doesn't "really know enough about it to be able to comment in any kind of helpful way."
As for the bigger picture and whether he believes Hunter Biden could be an anchor on his father's re-election campaign, Kennedy said: "I don't know about that. I don't think I have anything to add… I understand that families are big and complex, and we all have them. I'm going to let President Biden handle his own family issues."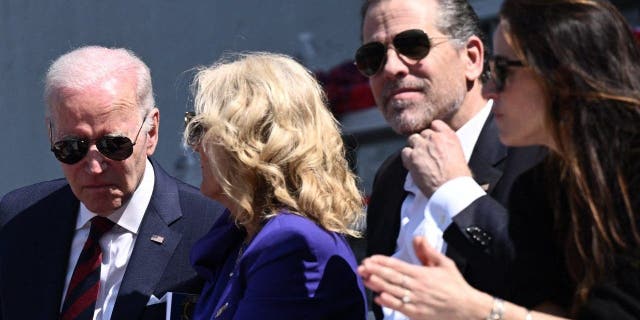 Hunter's criminal counsel, Chris Clark of law firm Clark Smith Villazor, said "with the announcement of two agreements between my client, Hunter Biden, and the United States Attorney's Office for the District of Delaware, it is my understanding that the five-year investigation into Hunter is resolved."
"Hunter will take responsibility for two instances of misdemeanor failure to file tax payments when due pursuant to a plea agreement," Clark said. "A firearm charge, which will be subject to a pretrial diversion agreement and will not be the subject of the plea agreement, will also be filed by the Government."
Hunter Biden has been under federal investigation since 2018. That investigation into his "tax affairs" began amid the discovery of suspicious activity reports (SARs) regarding funds from "China and other foreign nations." The firearms charge stemmed from allegations that Hunter Biden lied during a gun purchase in 2018.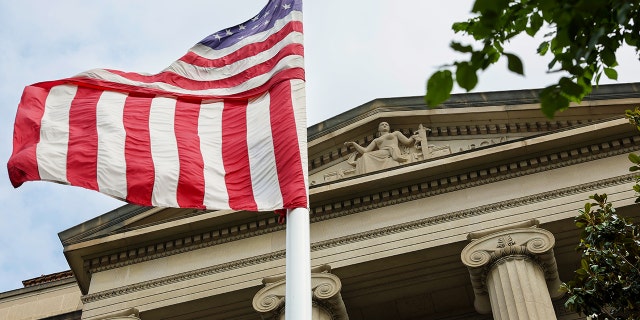 CLICK HERE TO GET THE FOX NEWS APP
A source with knowledge of the Oct. 23, 2018, police report told Fox News that it indicated that Hallie Biden – the widow of President Biden's late son, Beau – who was in a relationship with Hunter at the time, threw a gun owned by Hunter in a dumpster behind a market near a school.
A firearm transaction report reviewed by Fox News indicated that Hunter Biden purchased a gun earlier that month.
"The President and First Lady love their son and support him as he continues to rebuild his life," White House spokesperson Ian Sams said in a statement Tuesday morning. "We will have no further comment."
Fox News' Brooke Singman and Paul Steinhauser contributed to this report.